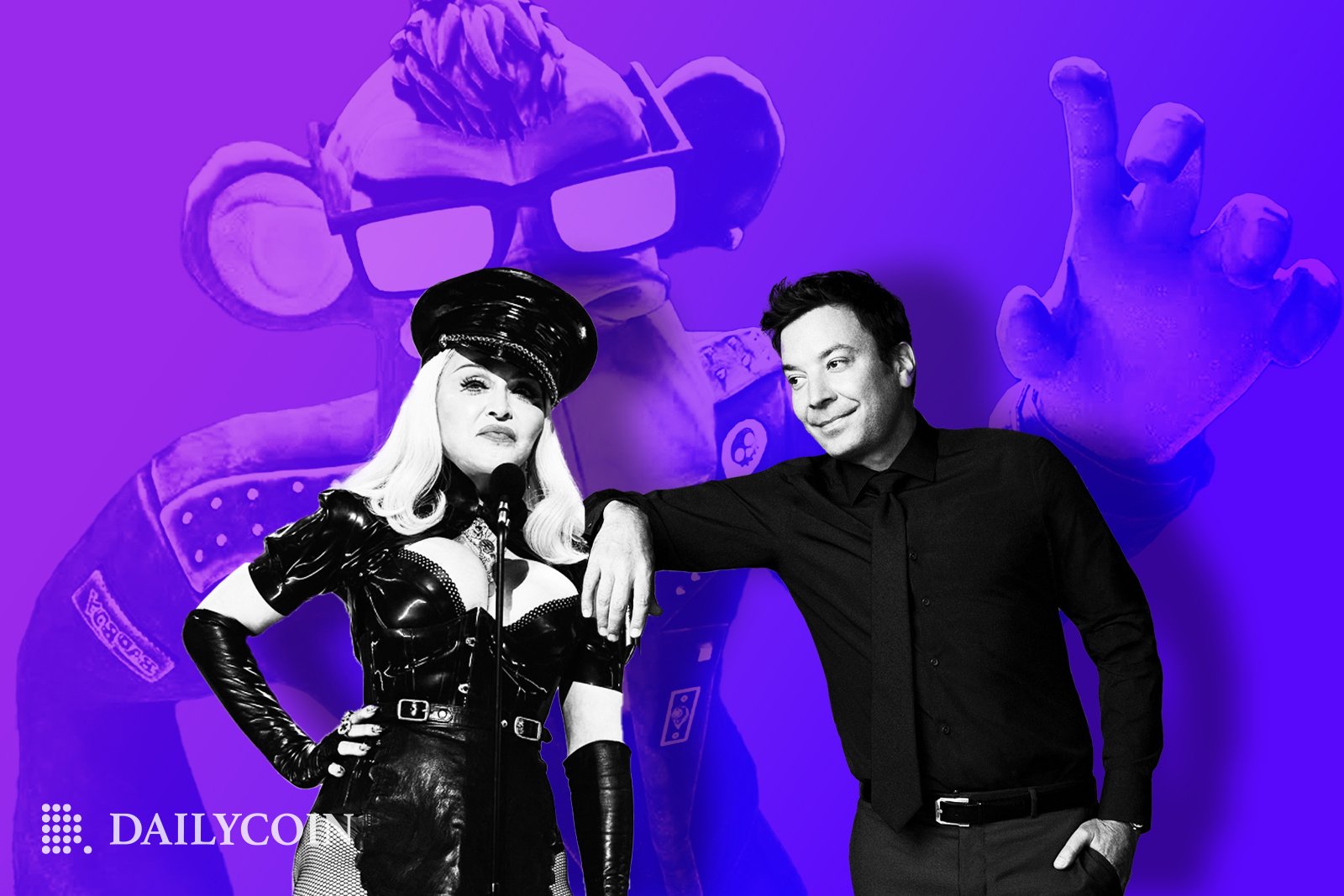 37 celebrities were targeted in a new class-action lawsuit in relation to the Bored Apes Yacht Club at the end of last week. The two plaintiffs in the case are BAYC investors, who claim they lost a staggering amount of money due to false claims from musicians, TV personalities, and athletes.
Yuga Labs (creators of Bored Ape Yacht Club) & Moonpay (crypto fintech) are facing a class-action lawsuit for allegedly using celebrities to misleadingly promote and sell NFTs.

— Altcoin Daily (@AltcoinDailyio) December 11, 2022
A Pair of Investors Who Believed the Hype
To illustrate, Adam Titcher, one half of the duo, bought the Mutant Ape #1984 for around $17,000 in August 2021. The purchase was made before the bear market came into full swing, even though offers of the same amount are on OpenSea. However, the original buy was worth 5.1 Ethereum (ETH), while now it's a whopping 13.7 Ethereum (ETH).
On the other hand, Adonis Real from Florida, the second plaintiff in the case, wasn't so precise with the Yuga Labs products he acquired. Notably, the investor used Coinbase to purchase an undisclosed amount of BAYC's native token, ApeCoin (APE). Interestingly, the altcoin was launched only this year and set an impressive all-time high in April at $26.70, right before Terra (LUNA) crashed, sending $60 billion of crypto funds down the drain.
A lot of people shorting $ape right now don't realize that most of us staking are clawing back @apecoin for @OthersideMeta announcements and the @BoredApeYC trial coming up.

They also don't realize we're psychotic forever holders who really are here to talk shit and trade NFTs.

— Johnny (@Cryptilt) December 12, 2022
Attorneys Taking Another Shot After EMAX Fail
More interestingly, this class-action lawsuit was filed by none other than the law firm John T. Jasnoch of Scott+Scott Attorneys at Law LLP in the U.S. District Court for the Central District of California. This comes just a week after the Californian Federal Judge dismissed the high-profile case of the crypto Ponzi EthereumMax (EMAX), where TV star Kim Kardashian and renowned boxer Floyd Mayweather Jr. were both named as defendants who 'duped' their followers into investing in the suspicious cryptocurrency.
In contrast to the first attempt to curb allegedly false advertising, the lawyers are targeting a truly all-star lineup this time. The named defendants include Madonna, Paris Hilton, Steph Curry, Serena Williams, Snoop Dogg, Kevin Hart, Justin Bieber, Jimmy Fallon, Gwyneth Paltrow, Beeple, Post Malone, The Weeknd, Future, DJ Khaled, the whole enterprise of Yuga Labs, their partner Moonpay and even Adidas.
Jimmy Fallon, Madonna, and Justin Bieber are just a few of the celebrities named in a class-action lawsuit alleging they hoodwinked fans into buying Bored Ape Yacht Club NFTs and other Yuga Labs products. https://t.co/PWBXCiNDxS

— Entrepreneur (@Entrepreneur) December 10, 2022
Despite continuous legal troubles for Yuga Labs, the 32nd altcoin by market cap, Apecoin (APE), grew by 6.9% in the last seven days.
At press time, APE trades at $4.29, recording impressive 33% monthly gains, defying the merciless bear market.
Bored Apes Yacht Club is by far the most successful NFT project, having heavily contributed to crypto and Web3 adoption in the mainstream.