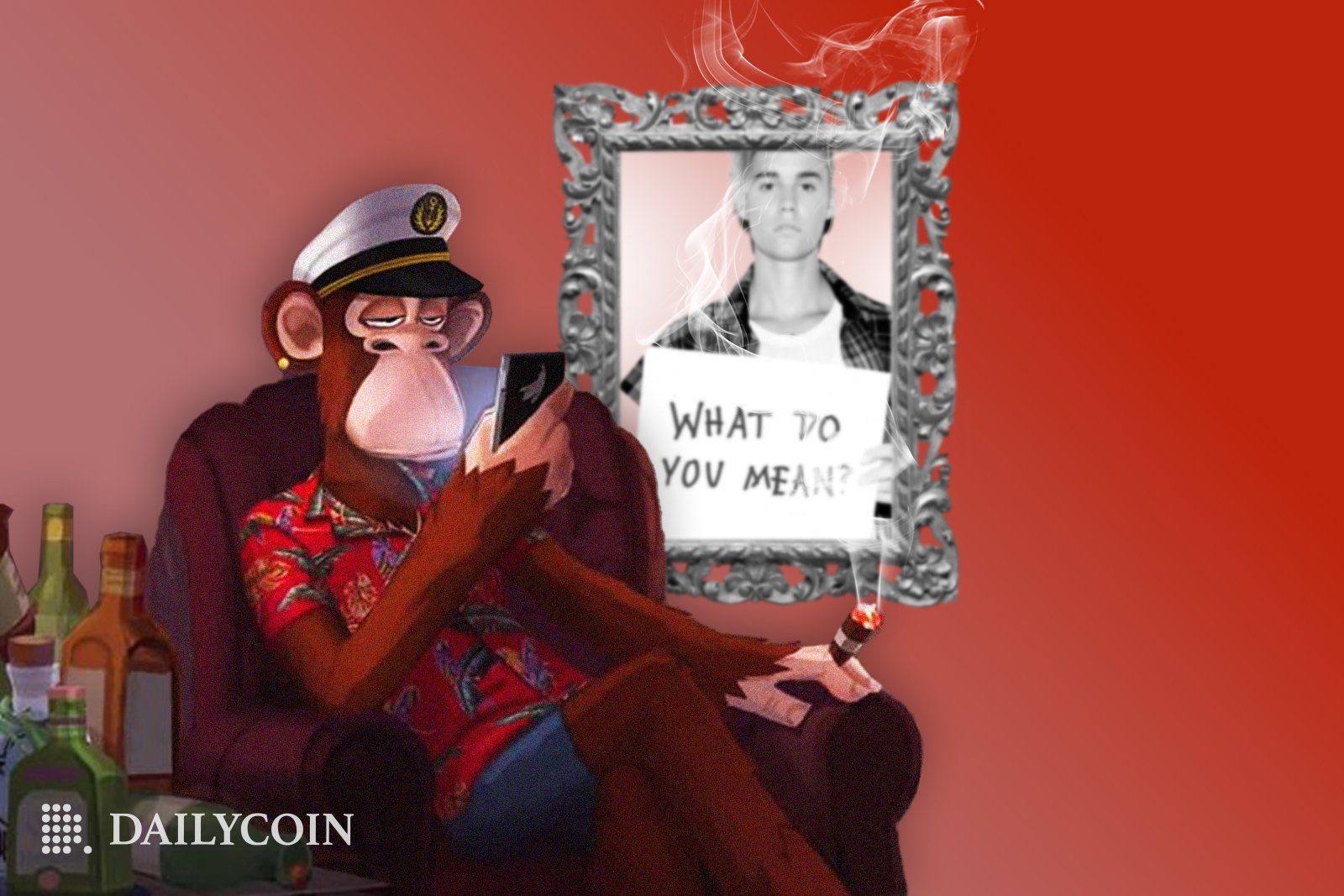 Plenty of people from the entertainment industry eagerly aped to the Bored Apes Yacht Club NFTs over the past two years. Now the most successful NFT collection of all time seems to be fading away, as the exclusive BAYC Club got caught up in the ongoing crypto winter.
The Canadian pop star Justin Bieber is among those celebrities who jumped on the Bored Ape NFT train in its prime. The singer spent a colossal $1.3 million for a sad-looking Bored Ape with very basic traits in January. According to the current estimates, today Bieber's miserable, teary-eyed Ape is only worth around $74,000 because of the dramatic decline in Bored Apes' NFT floor price.
Faded Glory Of The Bored Apes Yacht Club
According to NFT Price Floor, Bored Apes Yacht Club's entry price is 58.1819ETH. The NFT price floor had dropped to its lowest point ever since May 22nd, 2022, when the Terra-affected crypto market was in extreme fear. On that day, the NFT floor price plunged thrice, from a generous 152 Ethereum (ETH) to just 50 ETH and 14 sales in the 24-hour period. On top of that, Justin Bieber acquired his under-the-weather Bored Ape for a whopping 500 Ethereum (ETH).
Next time you think you're down bad, just remember that .@justinbieber just bought a floor ape for 500 ETH.

— gmoney.eth (@gmoneyNFT) January 29, 2022
The hype was partly due to Yuga Labs launching the Otherdeed metaverse game. Blockchain gamers flocked to test out pioneering visuals and new utilities for their beloved BAYC NFTs. However, the hype quickly died down when the Terra (LUNA) and Terra (UST) depegging set fire to the whole crypto industry. That's also evident in Yuga Labs' native cryptocurrency, ApeCoin, which had its moments of shine back in April.
ApeCoin (APE) was priced at $23.63 on April 29th, 2022. It has shrunk almost 10 times since then. At press time, Bored Apes NFT native cryptocurrency is priced at $2.86, signaling another 2.8% in the red for the last 24 hours. Currently, the Bored Apes NFT collection has to face the music of another downturn with the unexpected and intense FTX collapse.
Yuga Labs, the company behind the most successful blue chip NFT collection ever, was valued at $4 billion at the beginning of the year. With many ongoing NFT and metaverse projects, Yuga Labs managed to spread retail adoption faster than most. Celebrities like Snoop Dogg, Eminem, and Seth Green became their ambassadors.