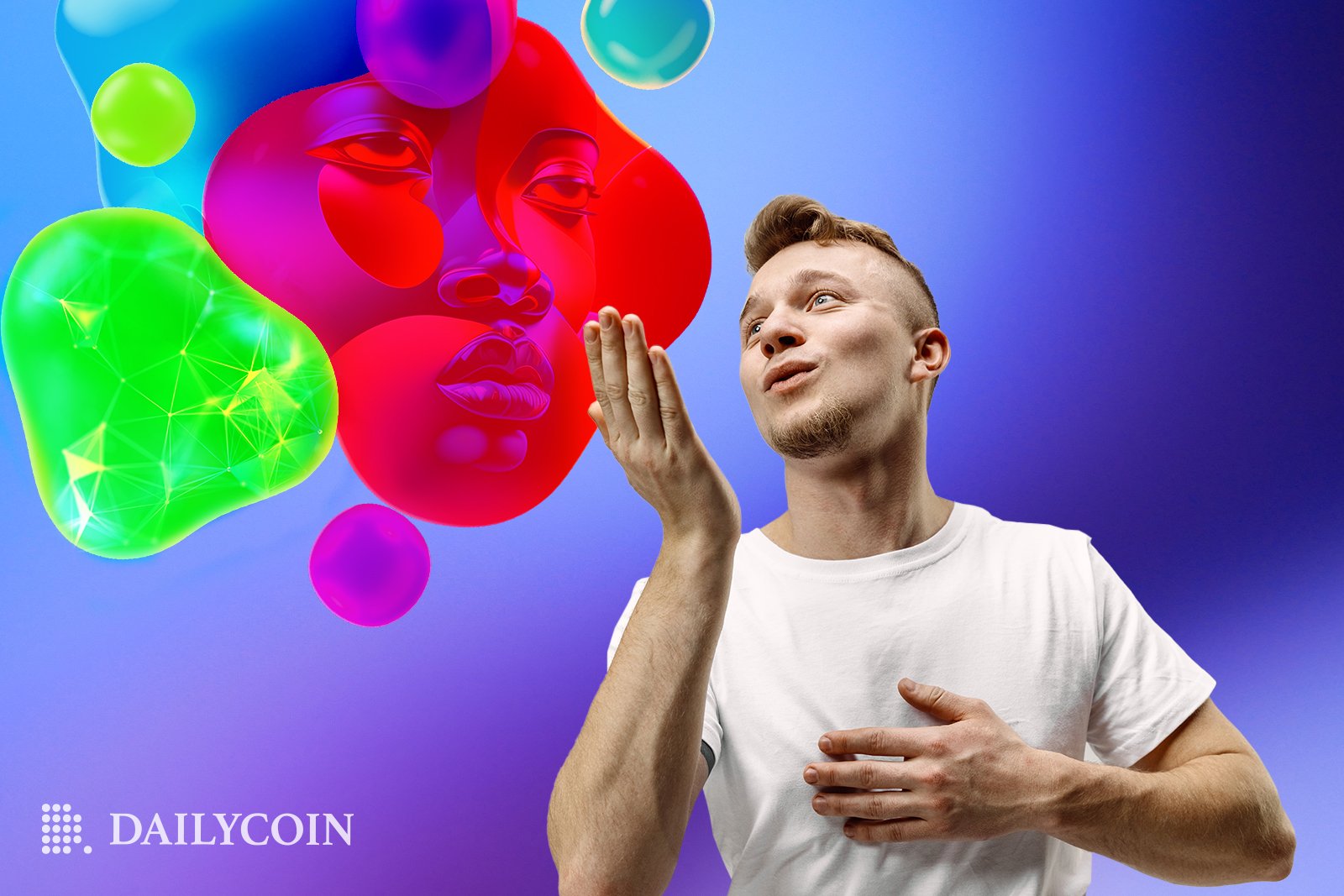 LVMH suggests that decentralization ideology hinders the adoption of Web 3.0.
The panel advocates for a less-intense version of Web 3.0, described as Web 2.5.
Web 2.5 combines old user habits and new Web 3.0 technologies.
The cross-over of luxury brands into Web 3.0 is picking up as brands look for a piece of the meta-pie. There have been several pitfalls and triumphs by luxury brands that reign supreme in Web 2.0.
Louis Vuitton, Porsche 911, and Yves Saint Laurent (YSL) are some of the famous names that delve into the Web 3.0 space. However, their levels of success and mainstream adoption vary.
Moët Hennessy Louis Vuitton (LVMH) representatives spoke at Paris Blockchain Week on March 21st, 2023. The panel by the luxury multinational conglomerate said that decentralization-focused "Web 3.0 ideology" is slowing down user adoption.
According to Nelly Mensah, VP of Digital Transformation and Emerging Solutions, LVMH advocates for "Web 2.5."
LVMH on Web 2.5 vs. Web 3.0
The main banner over the LVMH panel read "Web 3 is about ideology." At the core of Web 3.0 are principles that aim to create a more decentralized, secure, and user-controlled web.
Furthermore, Web 3.0 aims to break free from centralization by creating a more decentralized and distributed web architecture. This architecture places the user in control instead of a centralized governing entity.
Mensah has described Web 2.5 as a softer, 'less ideological' approach to Web 3.0. Web 2.5 is thus where the old user habits meet the new technology made available by Web 3.0.
Web 3.0 ideology is the system of beliefs tied to decentralization. In particular, Mensah explicitly mentioned the phrase "not your keys, not your coins" as an example. These beliefs make it more difficult for users to access Web 3.0 products, according to the VP.
According to Mensah, this slows down the adoption of the mainstream, posing a threat to the significance of Web 3.0 technology.
A lack of mainstream adoption would be detrimental to the ultimate goal of Web 3.0 technologies. A greater focus on Web 3.0 technology and a lesser focus on the overarching goal of decentralized systems are set to propel adoption, Mensah suggests.
Web 2.5 in Practice
LVMH owns globally-recognized luxury brands such as Louis Vuitton, Dior, and Fendi.
In 2021, LVMH announced that it was partnering with the blockchain platform ConsenSys to create a blockchain-powered platform called Aura. Aura is designed to provide customers with a secure and transparent way to track the authenticity and origin of their luxury goods, from raw materials to finished products.
Source: Aura Luxury Blockchain
By using blockchain technology, LVMH aims to address issues such as counterfeit products and supply chain transparency, which are important concerns for luxury consumers.
Through Aura, customers can access a digital certificate of authenticity that details the product's manufacturing process, materials, and environmental impact. The platform also allows customers to resell their luxury goods in a trusted and secure way, creating a new secondary market for luxury items.
The Aura platform exemplifies how luxury entities like LVMH leverage Web 3.0 technology and Web 2.5 user habits.
On the Flipside
The opulence of luxury brands is not removed in either Web 3.0 or Web 2.5.
The internet is already evolving past Web 3.0 to Web 4.0.
Why You Should Care
The success of luxury brands in the Web 3.0 space is a testament that the globe is yet moving in this direction. More brands are crossing over into the evolved web, propelling the mainstream adoption of Web 3.0 technologies.
Read more about Louis Vuitton's Web 3.0 success story:
Louis Vuitton's NFT Game, 'Louis: The Game', Hits Landmark 2 Million Downloads
Read more about the latest news on Cardano:
Cardano's JPG Store Reacts to Copyright & Centralization