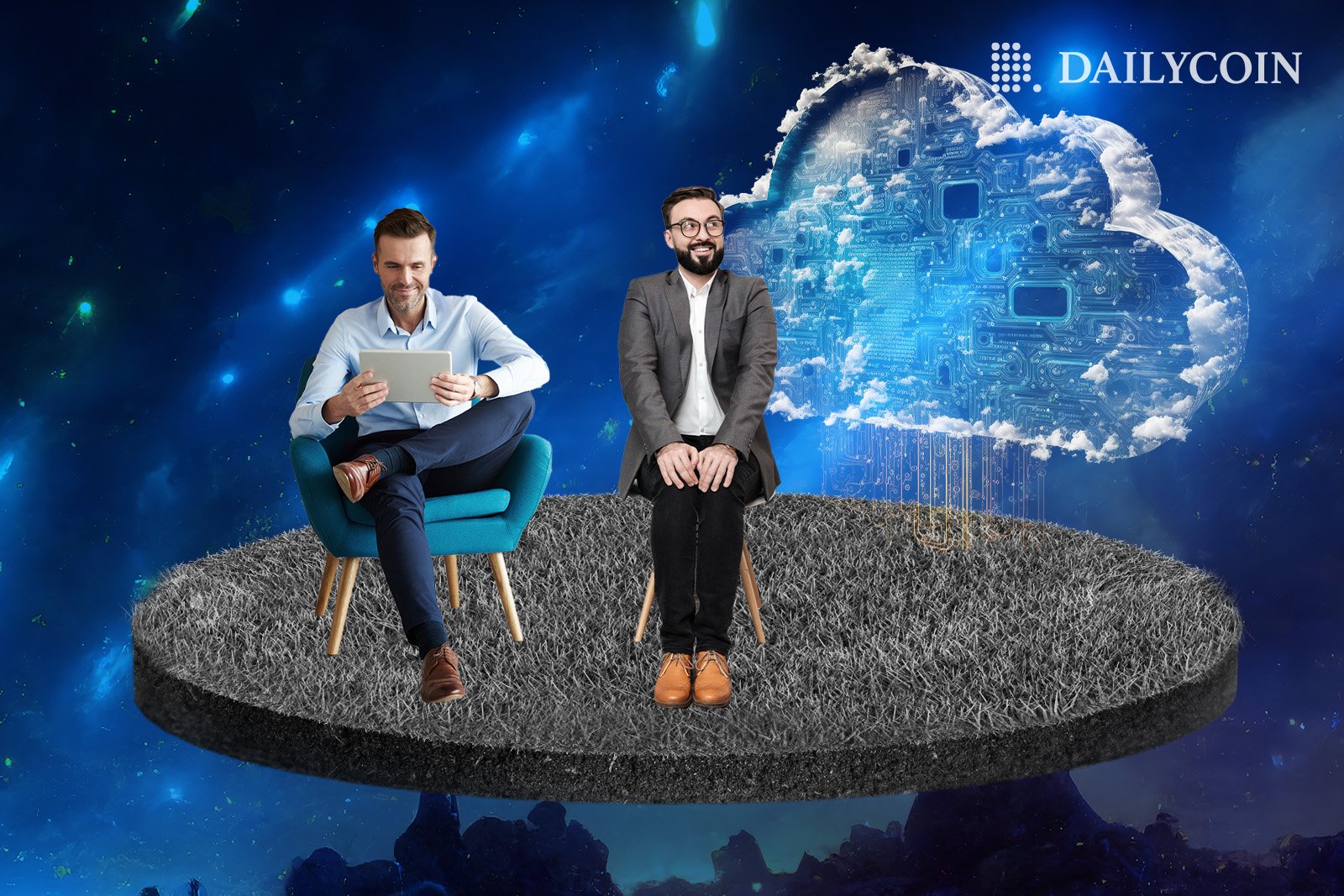 Google, Amazon, Microsoft, Meta – global tech giants cut thousands of employees over the past year. As the layoffs continue, the question is how all this turmoil affects the Web3 job market. Is anybody still hiring there?
DailyCoin talked to Michael Shlayen, founder and CEO of Blockchain Headhunter, on how the Web3 recruitment industry deals with the crypto bear market.
His Web3 executive search and recruitment company is one of the field's leading talent providers, working with the biggest names in the crypto space.
Web3 Job Market Slows Down 
According to the CEO, the Web3 hiring market is 90 percent down compared to the times of the crypto bull rally. The whole crypto space is suffering winter's consequences, and hiring here has slowed.
"More companies are laying people off these days than they're hiring. It's only ten or fifteen percent of the demand that we had a year ago or a year and a half ago at the height of the bull market.
The industry is in the midst of the crypto winter, of the bear cycle, so hiring is very slow," claims Shlayen.
The Web3 job market was among the most active in hiring, with 9,000 new positions opened by 450 companies last year.
Job roles featuring crypto-related buzzwords in their description skyrocketed by more than 390% a year earlier. However, the current macroeconomic conditions, the industry's inner crashes, and the increasing regulatory pressure tightened the hiring in crypto and Web3.
According to the expert, demand for new roles in Web3 has spread unevenly recently. Some sectors were hit harder and suffered higher slowdowns than others, says Shlayen:
"The clients that still hire are mainly on the infrastructure side of things, Layer-1 type of projects. The gaming sector and consumer apps are still active in the field too.
But the metaverse has been affected very strongly. I haven't seen any metaverse projects hiring at all. The NFT is nowhere to be seen compared to one or two years ago. DeFi is very low. It's across the board."
Shlayen admitted that companies in each sector are still open for new positions, but such companies do not represent a majority across the sector.
Tech and Senior Roles Dominate
Contrary to last year's trend, when the Web3 market mostly looked for business development and sales specialists, the highest demand currently comes for executive-level positions.
"Dominate hirings for CEO and other executive-level positions that are crucial to the operations of the company. Besides that, it's mostly tech roles: engineering, the mid-level, and senior level.
Tech roles are still more active than non-tech, like marketing, business development, and sales. We have been placing a lot of them back in the day. Now, these roles are almost completely gone, compared to tech roles," says Shlayen.
The global economic slowdown reduced the funding for multiple industries, including Web3. The total amount that Web3 startups secured in the fourth quarter of 2022 was 74% lower than the previous year. Many startups were forced to downsize or shut down.
Source: Crunchbase
The Web3 industry is innovative and young, and headhunters occasionally receive strange position queries. However, Shlayen says most of the roles are standard.
"We have some weird requests from time to time, but they are very different and don't have much to do with reality. There was a request to find a Chief Dream Officer and some meditation guru to help build meditation on the blockchain. But this does not happen too often. It's standard positions mostly."
Crypto-Native Skills Are a Must
The decentralized crypto space is closely related to technology. Thus, blockchain fundamentals and understanding are necessary skills for anyone planning a career in the Web3 industry, says the headhunter.
"Most critical skill set for Web3 employees is the Web3 skill set. This means that the person has been involved professionally with Web3, crypto, and blockchain for a couple of years."
Professional skills necessary for qualified crypto sphere candidates still need to be gained from professional experience, as they are not widely taught at high schools or universities globally.
Typically, a Web3 skillset refers to the combination of technical and non-technical skills ranging from expertise in programming, cryptography, and smart contracts to communication skills and the ability to work as a remote team member.
The blockchain headhunter noted that previous professional experience in Web3 makes a candidate "crypto-native," which is a strong indicator of success in the future.
According to Shlayen, the Web3 industry is not for everyone, and hiring a non-crypto-native professional is quite rare. It is perhaps one case out of fifteen or twenty, he says.
Web3 Jobs Pay Better than TradFi
Even though it may be challenging to enter the crypto world without experience, the market keeps being attractive for job seekers and potential candidates. Many of them choose Web3 jobs because of very similar reasons.
One of them is an overall interest in this unique, innovative, fast-paced, and dynamic industry with a lot of growth potential, says Shlayen. On the other hand, he names the financial aspect.
"The salaries and the financial compensation in the industry, on average, are higher than in most other industries that I know," he notes.
He says the salaries were incredible 12 or 18 months ago, at the height of the latest bull cycle. "Now they relaxed a bit, but even the base salaries are 20-30% higher than in traditional finance or fintech in many cases."
Another component differentiating the Web3 job market from others is financial compensation in the project's tokens. Smaller and larger projects both offer a token allocation given to the candidate and/or the position holder.
"This token component can be very significant and be much higher than the base salary, especially if the project succeeds. It makes the financial package potentially even larger," says Shlayen.
According to him, in cases when the project is promising, and the token allocation is decent, this part of the financial component "can go crazy" and bring tangible rewards.
Salaries Paid in Crypto Are Common
Web3 companies often pay salaries in digital currencies, reveals Shlayen. He reveals that stablecoins like Tether (USDT) and Circle's USD Coin (USDC) are the most common payment methods, although other major stablecoins are popular.
According to him, there are also cases where salaries are paid in Bitcoin (BTC) or Ethereum (ETH), or the native token of a project.
"It's very common in the industry to use different types of crypto for salaries. But it's not always the case. Some companies do pay fiat and actually offer a choice whatever the candidate prefers."
Industry Changed, Skills Remain Critical
The Web3 job market has evolved enormously throughout the years, admits the headhunter. The pool of candidates was very small in the early days of 2017, when he started his company.
It was tough to find professionals with Web3 experience back then. Headhunters had to go beyond standard research tools that recruiters use in traditional industries. Thus, industry events and online community forums were some ways to find talent.
"But as the industry grew, in many ways, it became similar to other industries. There are many more Web3 professionals these days. Many of them are on major professional social networks like LinkedIn and others", says Shlayen.
According to him, the best way to get into the industry without experience is to start learning, follow the trends, and be aware of what is happening in the space.
"Try your luck and apply for different types of positions. Maybe try to get some internships, non-paid or with low compensation, to get your first experience in this way.
There is no magic formula, just learning, getting educated, and then trying to get the first professional experience in one way or another."
Read more about:
Crypto Jobs Explained: From Blockchain Builders to Community Moderators
Crypto's First AI Video Caused CZ to React: Interview with the Author