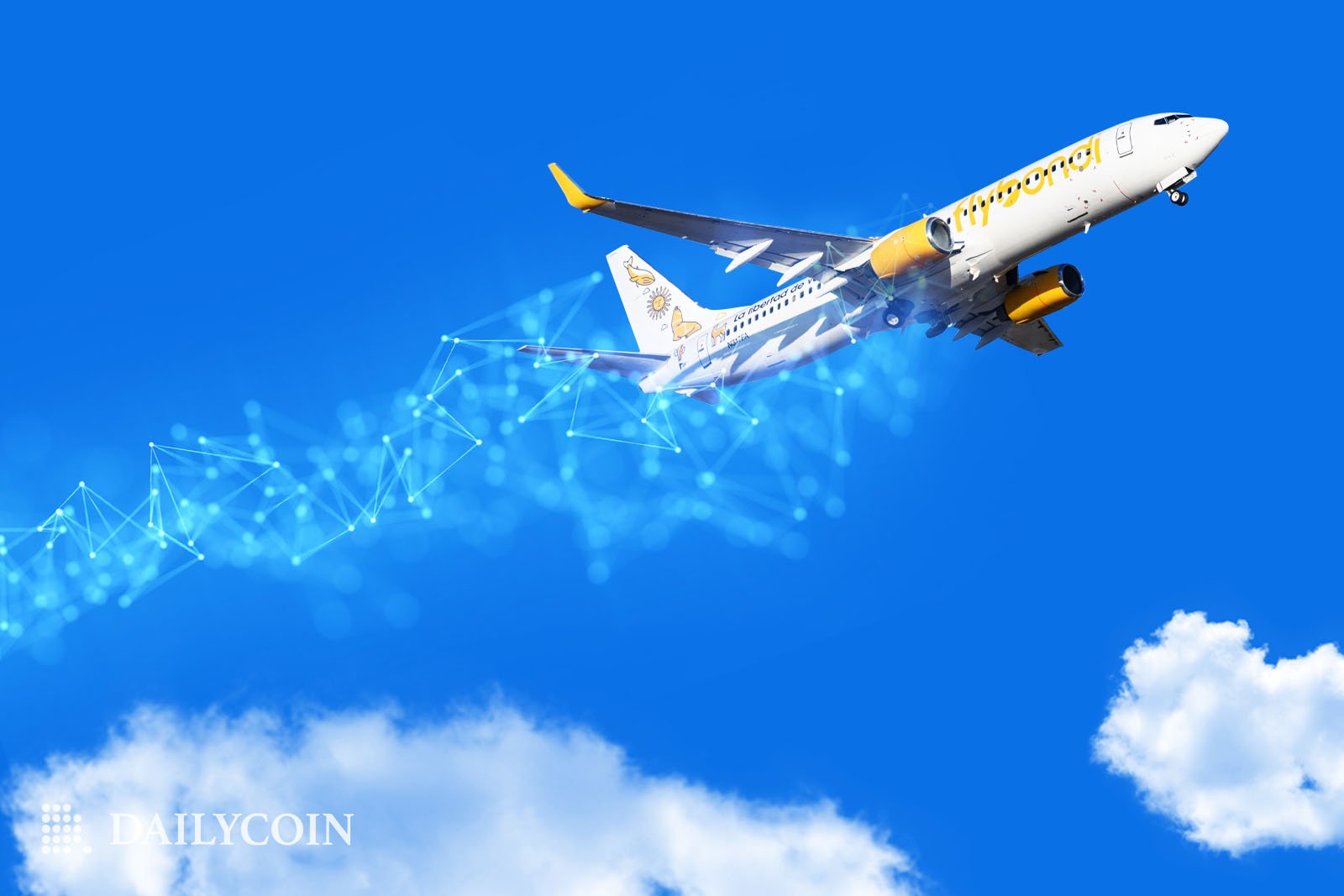 A South American airline has announced it will issue all its flight passes as NFTs.
The airline's new ticketing system will use the Algorand blockchain.
The carrier plans to offer a flexible travel experience to its passengers with its new system.
NFTs continue to find new use cases in different industries – the latest being in the aviation sector. Argentinian airline Flybondi has taken a significant step forward by adopting NFTs in its ticketing process and being the first to do so.
The air carrier looks to augment user experiences with a system never seen before.
Next Flight to NFTown
Argentinian economy airline Flybondi has announced that it is integrating a Web3-augmented ticketing process that would issue e-tickets as NFTs. The new infrastructure announced on Thursday, March 30, expands on the flight operator's partnership with NFT ticketing company TravelX. 
Flybondi's integration will be the first time an aviation company issues NFT flight passes.
Flybondi's NFT flight pass system, Ticket 3.0, will be built on the Algorand blockchain. It will allow passengers to change their names, transfer their tickets, and even sell their boarding passes independently on secondary marketplaces.
In an official blog post, Flybondi shared that the new system would allow for a more flexible travel experience that enables passengers to buy in advance without changing their travel plans or who gets to go. Ticket 3.0 looks to significantly reduce operating costs for the airline and increase its revenue from trading fees.
Notably, TravelX, the company behind Ticket 3.0, does not charge a fee when users initially purchase an NFT flight ticket; however, the air carrier and the ticketing company each will receive a 2% cut from secondary market trades.
Users can now book their flight tickets through Flyondi's website using fiat currency, and TravelX will issue an NFT flight ticket on top of the regular e-ticket. Passengers can then create a Ticket 3.0 account to store digital assets through the flight operator's website.
Mauricio Sana, CEO of Flybondi, commented:
"With this launch, we seek to generate a positive impact in the aviation industry through innovation and an application of blockchain technology. Changing the rules of the game is never easy, but we know that it is our objective to evolve and offer our passengers a new stage of the freedom to fly.
On the Flipside
The world's largest airline, Emirates, has shown interest in NFTs. Although it started accepting cryptocurrency payments, the airline has yet to develop a system for NFT tickets. 
Why You Should Care
Flybondi's new boarding pass system is a significant step forward for the NFT sector and aviation. The new infrastructure could level up passengers' experience with new features and allow the company to cut costs on inefficient processes. 
Emirates is accepting Bitcoin:
Emirates Airline to Accept Bitcoin and Adopt Blockchain to Attract New Users
Leading NFT marketplace Magic Eden just launched an Ethereum marketplace:
Magic Eden to Open Ethereum Marketplace with Top NFT Collections