Bitcoins are already a reality as a means of payment. Thousands of merchants worldwide sell their goods and services in exchange for the world's most popular crypto.
But not all crypto users have experienced paying with Bitcoin, simply because there are no Bitcoin point-of-sale terminals near them. Fortunately, this is easy to fix when we travel to more crypto-friendly locations.
Here's an easy guide on how Bitcoin payments work and how Lightning Network makes them super fast, private, and simple.
Merchants Adopt Lightning Network
Today more than 15,000 businesses around the planet accept Bitcoins. They come from different industries: retail or food stores, museums, real estate agencies, and airlines.
The biggest global brands – Microsoft, Tesla, Starbucks, McDonald's, and more, allow their clients to use Bitcoin payments. Many more corporations will start using the Bitcoin Lightning Network (LN).
As of this year, 35% of the world's countries have Bitcoin ATMs in their territories. The global crypto ownership rate increased to 4.2%, meaning over 420 million people use digital assets worldwide.
36% of these crypto owners hold BTC, making Bitcoin the world's most-owned digital currency. Imagine if they could all pay in BTC at local restaurants or cinemas!
Lightning Network Allows Millions of BTC Transfers per Second
Bitcoin is a decentralized payment network through which funds can be sent worldwide without intermediaries. But the problem it has is its limited transaction processing capacity. The Bitcoin network is only capable of processing around seven transactions per second.
Fortunately, Lightning Network easily solves this problem. The Layer-2 Bitcoin's scaling solution enables processing millions of transfers per second.
It's because LN works as a network of direct "payment channels" among the participating nodes. It allows instant payments without waiting for confirmation from the Bitcoin blockchain.
Besides that, Lightning Network processes myriads of small payments at a fraction of the cost compared to the Bitcoin network's prices. Transfers via LN cost cents instead of dollars. It is all about low fees, privacy, and the ability to transact without intermediaries.
How Do You Pay via Lightning Network?
The payment process is lightning-fast, and the most lengthy part is equipping yourself with the right wallet and adding BTC. But don't get scared. This part can also be done fast, just not lightning-fast.
So, here's what you should start with.
Download a Wallet that Supports Lightning Network
To pay using the Lightning Network, you first have to download and fund the wallet which supports it. These are like regular Bitcoin wallets but with an additional feature or "channel" that enables LN transfers on top of the Bitcoin blockchain.
You have various options, as different types of LN wallets are available for Android and iOS. Today, the most popular LN wallets are Blue Wallet, Breez, Phoenix, and the Wallet of Satoshi.
Some support LN only (Breez, Phoenix), while others support LN with the Bitcoin network (Blue Wallet, Muun, Wallet of Satoshi). Some are custodial (Wallet of Satoshi), and others are strictly not (Breez, Phoenix). Their fee systems also differ.
Once you download the LN wallet app, you must create or register a new wallet with a unique address. So if you ever lose your device, the wallet's private keys will work as a backup. Write it down and keep it safe somewhere.
Deposit Bitcoins to Lightning Network Wallet
Once you have created an LN wallet, deposit BTC into it. Not all LN wallets allow buying crypto with traditional money. If they do, it is often quite costly.
The cheapest way to deposit Bitcoins is through the crypto exchange, which supports Lightning Network. Of the Top Ten exchanges, Kraken, OKX, Bybit, Bitstamp, and Bitfinex allow LN transfers. Binance confirmed LN integration in mid-June 2023 as well.
We'll use Kraken and Muun wallet interfaces as an example. And although the transfer procedures should be more or less similar on separate platforms, keep in mind that they may slightly differ.
So, after you opened your account on a crypto exchange and funded it with BTC, here is what your following steps should look like:
1. Press Funding on the menu bar, and click Withdraw. 
2. Make sure you choose Lightning Network on the right side. This is critically important because payments sent on Bitcoin Network won't ever drop into your LN wallet.
3. Click Add withdrawal request button.
4. Add a label to your withdrawal. It may be the name of your wallet or anything that looks easier to read compared to wallet addresses that contain a long string of symbols. Keep in mind that the label must be unique and used only once.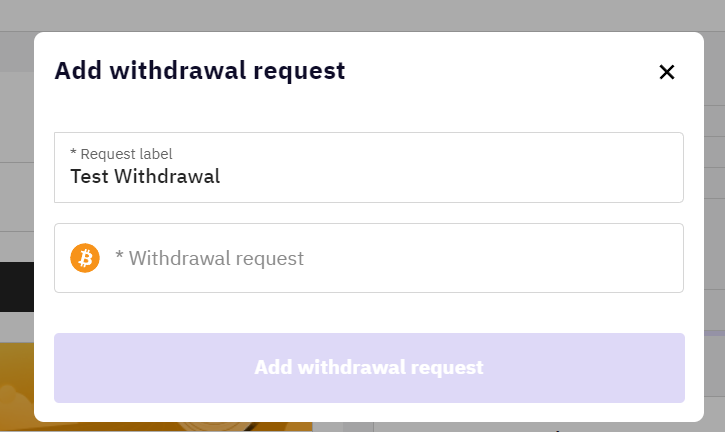 Open your Lightning Network wallet. Tap Receive. Make sure you choose Lightning Network.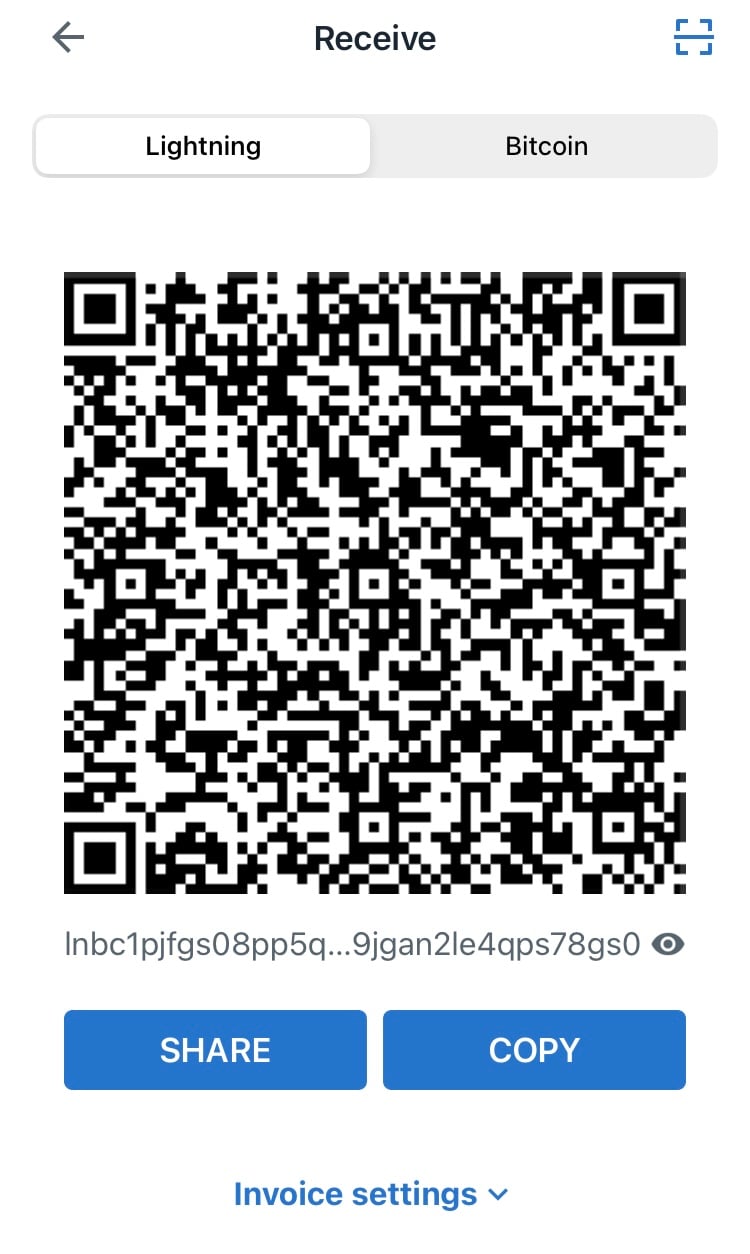 5. Check Invoice Settings. Sometimes exchanges apply floor limits on the transferred amounts. Thus adjust the Amount section accordingly to the one supported by the exchange. Note that it is not the same amount you are willing to receive.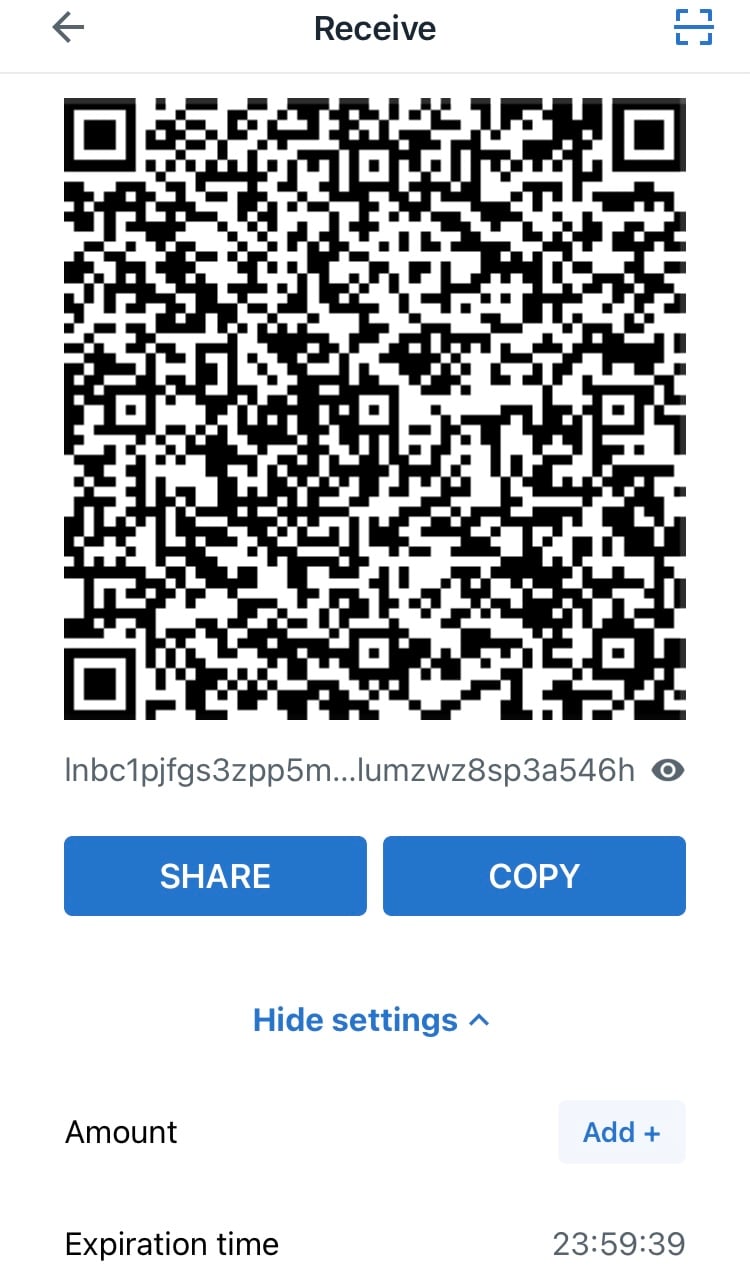 6. Adjust and confirm the amount. Do it in any fiat currency or BTC.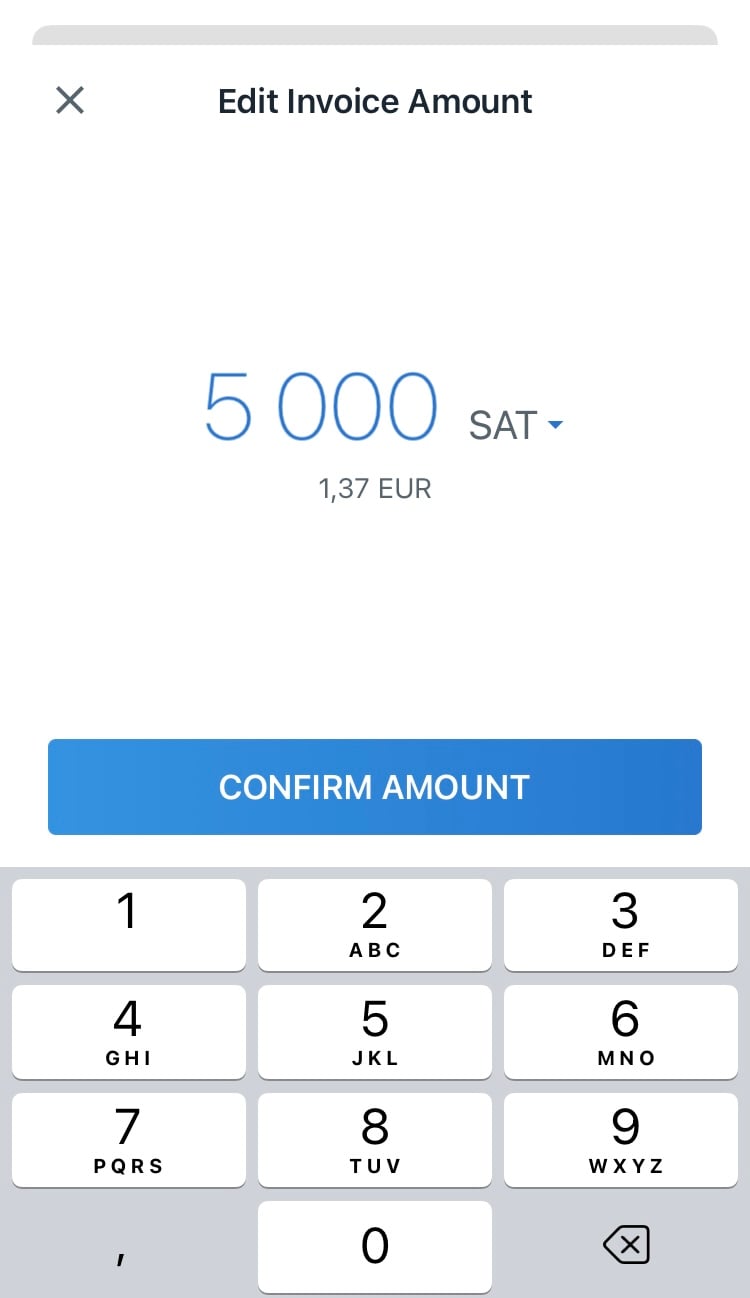 7. Press the Copy button to copy your Lightning Network request.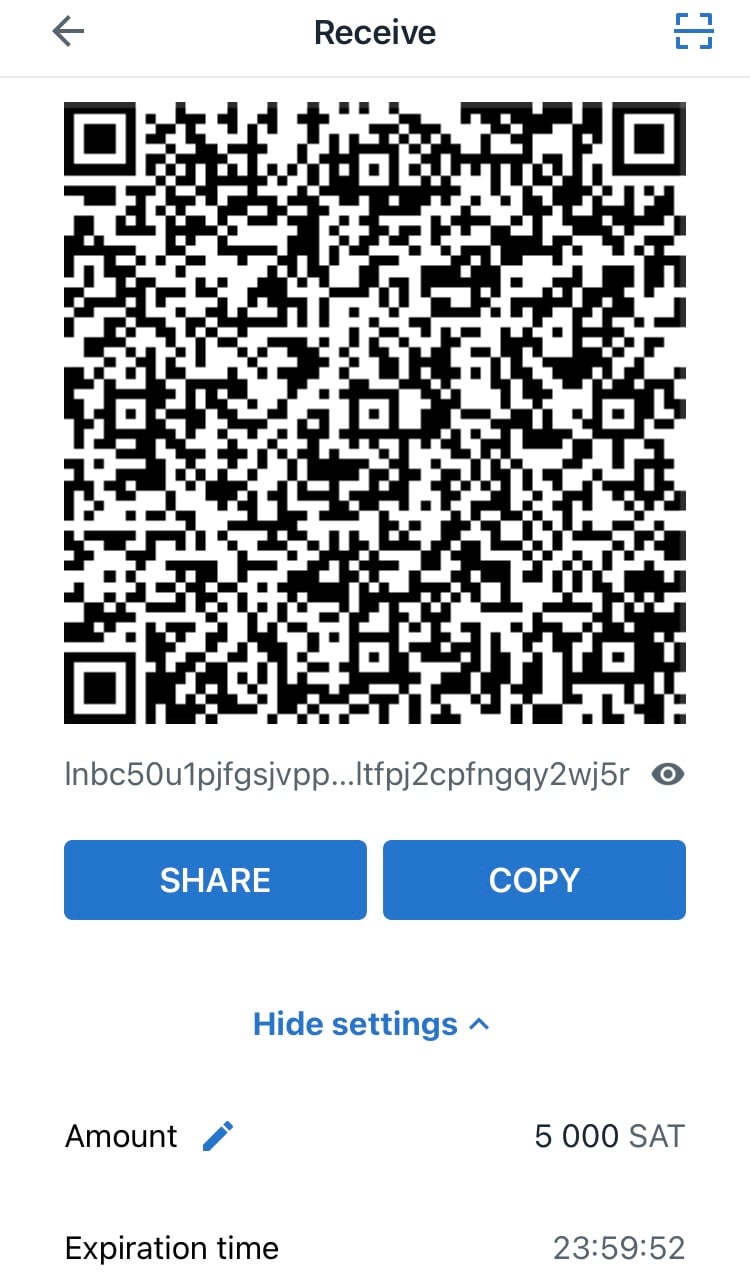 8. Go back to the exchange. Paste the wallet (invoice) address into the required field. Press Add withdrawal request.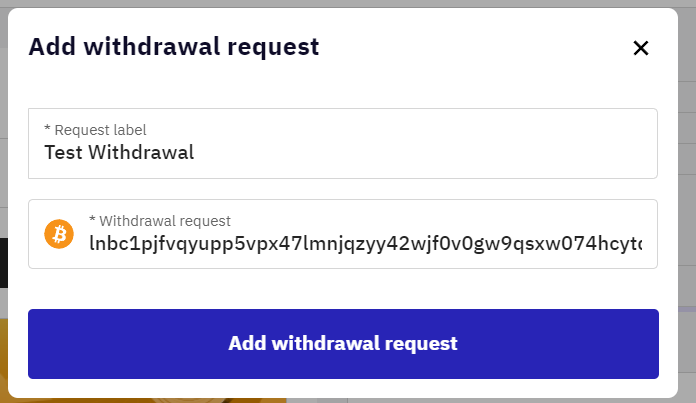 9. Check the transaction details are correct. Then confirm it and press Withdraw button again. Your withdrawal then goes into the Initiated state, and in a few minutes,, it will be deposited into your Lightning wallet app. You got it. Congrats!
Make Bitcoin Payment
Now, when Bitcoins safely sit in your Lightning Network wallet, it's time to spend them at any crypto-friendly location worldwide: be it an online merchant or a physical shop somewhere in Switzerland, or El Salvador.
1. Open your wallet. Press Send. The window for scanning the Lightning Network invoice QR code will come up. The invoice is the same as the usual wallet address; it is just named differently.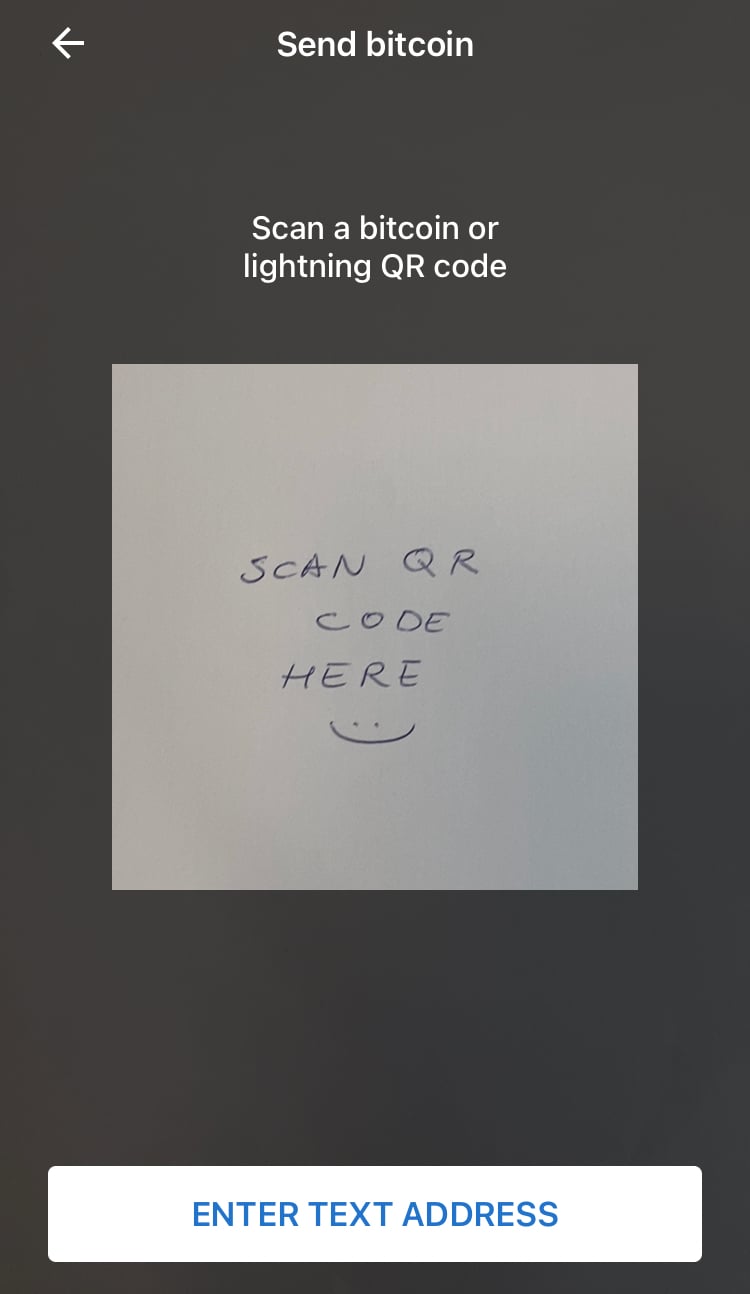 2. Scan the invoice QR code, and enter the amount you want to send. Manually set whether you will see the amount in Bitcoins, satoshis, or a preferred fiat currency.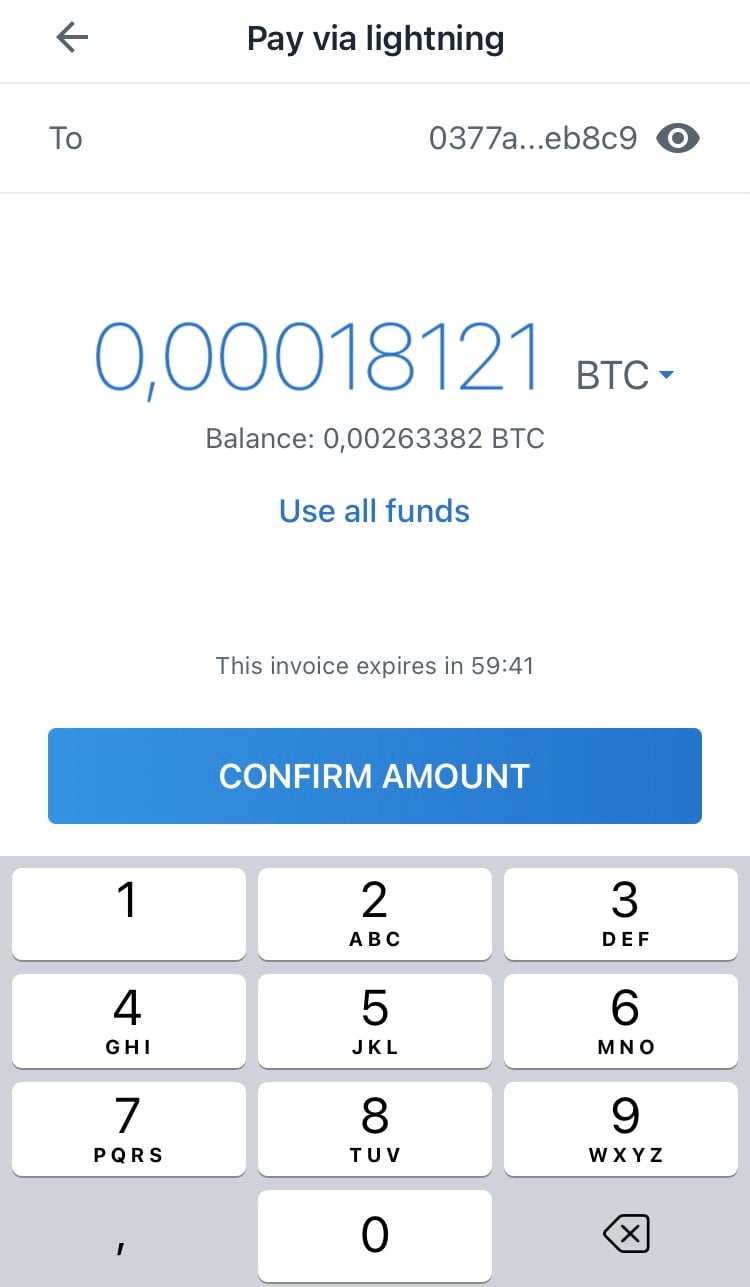 3. Confirm the amount. Remember that the receiving wallet may have set its minimum floor amount. Adjust your wallet settings accordingly, as described above in section 6.
It may also ask you to fill in the wallet address depending on which wallet you use. Scan the text accordingly into the Note field (if you use Muun wallet) and press Send.
This is it. Lightning Network does all the magic, and the same amount of Bitcoins appears in the receiver's wallet in a few seconds.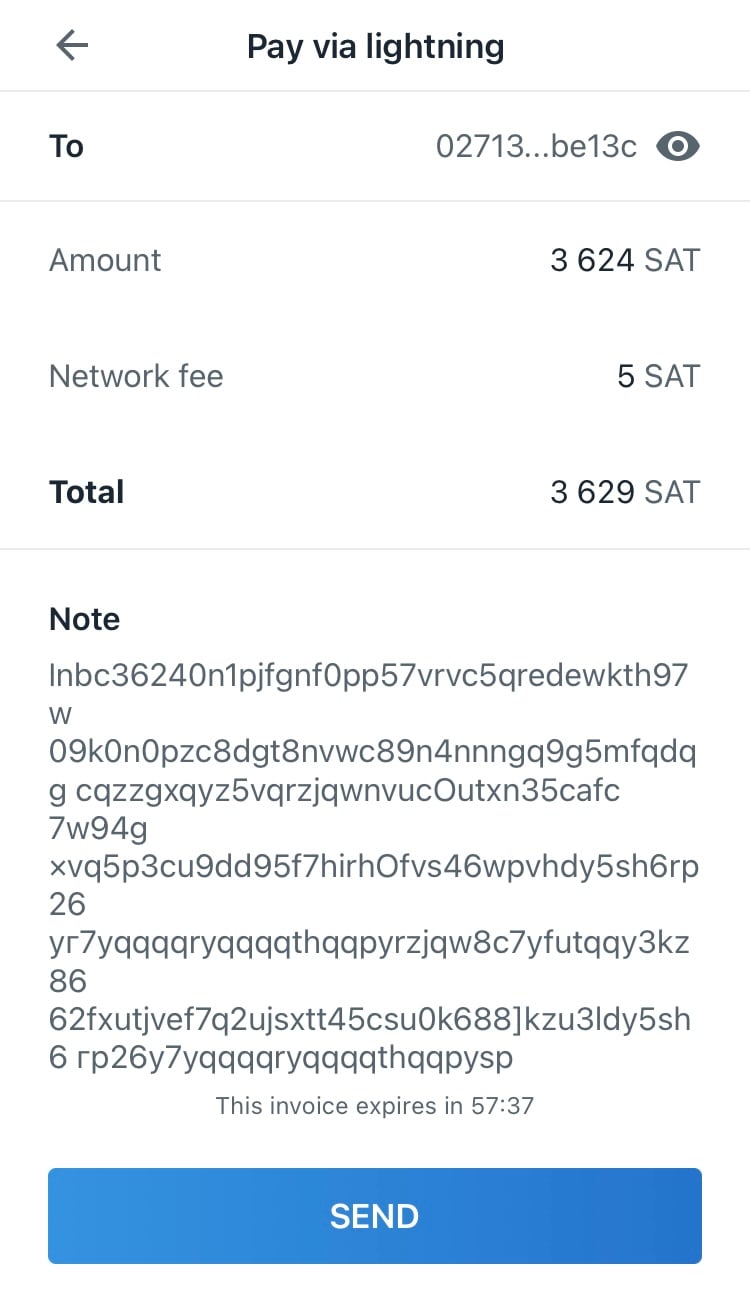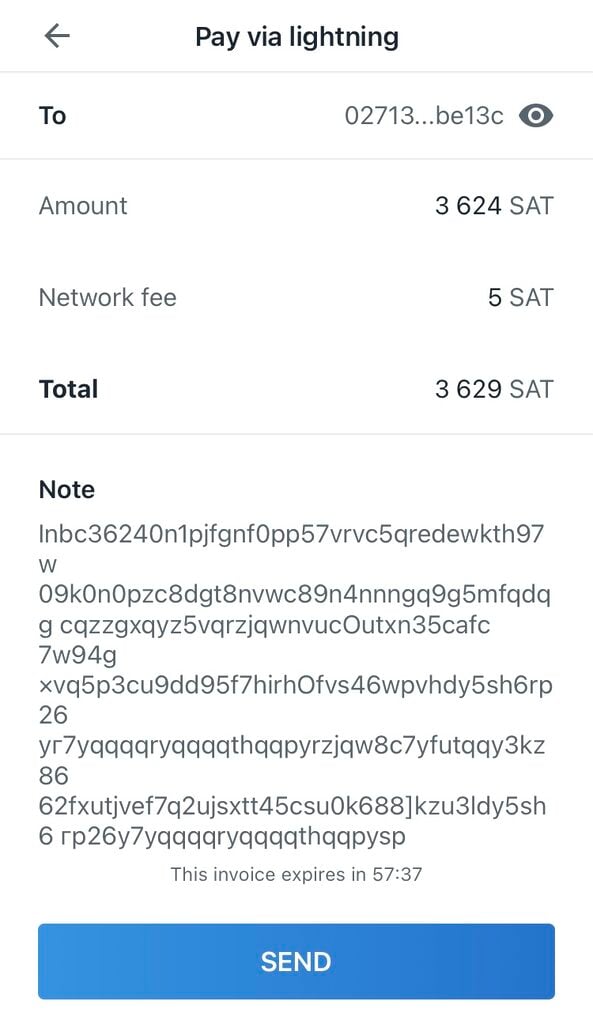 So, Why Does Lightning Network Matter?
As you have just noticed, Lightning Network makes Bitcoin transactions much easier and cheaper. Multiplying this on a global scale means that millions worldwide can pay in Bitcoins, and their payments will be instantly confirmed at the Bitcoin rate of that moment.
Being decentralized, borderless, and open-source, it also acts as a solution for the financial industry, dealing with micro- and nano-payments and cross-border remittances. Such adoption is already happening.
For the past few years, the network's capacity increased more than 3.5 times, primarily due to a growing number of integrations with El Salvador's Chivo wallet, Cash App and Strike, which made Bitcoin micropayments available across the emerging markets in Africa and Asia.
In 2023 Lightning Network reached the all-time highest capacity of 5,490 Bitcoins. As of the time of writing, the amount of Bitcoin locked on Lightning Network sits around 5,430 BTC, converting to around $163 million.
Read about Bitcoin's recent gain:
Bitcoin Prints $537M Gain for Market Participants in Rally
Find out more about safety on crypto exchanges: