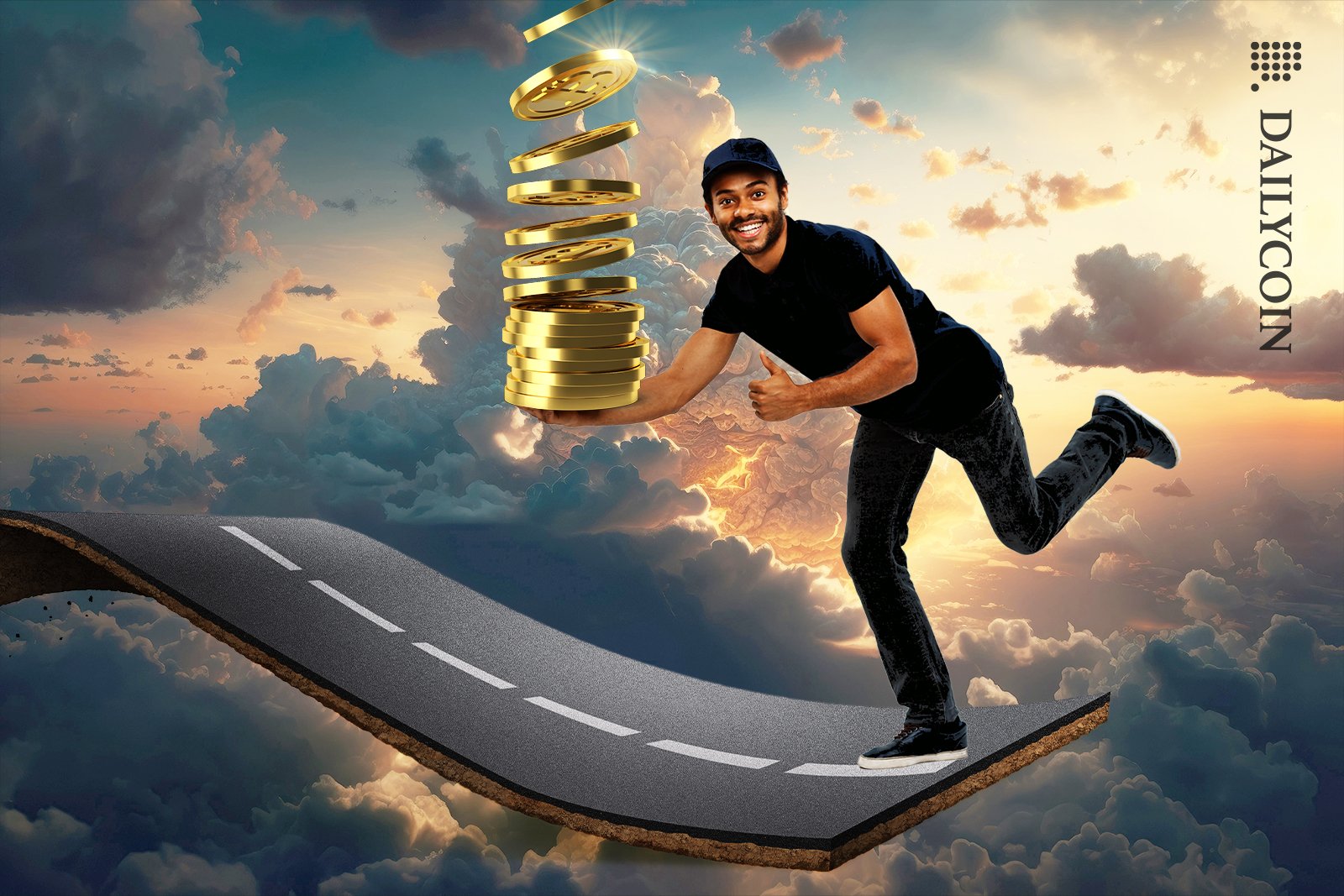 BlackRock appears to have triggered a renewed institutional interest in crypto.
The move has sent Bitcoin's price rallying to yearly highs.
Amid this rally, investors have locked in significant profits.
Last week, BlackRock, the world's largest asset manager, sparked excitement in the crypto community by filing to launch a spot Bitcoin exchange-traded fund (ETF) product in the United States.
The move appears to have served as a confidence booster for other interested traditional financial institutions, as at least four other firms, including Fidelity, WisdomTree, and Invesco US, have again thrown their hats in the ring with Bitcoin ETF filings of their own.
The renewed institutional interest has notably sent Bitcoin's price soaring to yearly highs. Amid this excitement, Glassnode notes that market participants have booked significant profits.
Bitcoin Rally Leads to Second-Largest Profit-Taking Event of the Past Year
Over the last 24 hours, Bitcoin surged above the $30,000 price point for the first time in 2023.
In a tweet on Thursday, June 22, Glassnode revealed that market participants had booked $537 million in profits amidst this rally. According to the prominent data analytics platform, it represents the second-largest profit-taking event in the past year.
It is worth noting that profit-taking is typically indicative of local price tops.
At the time of writing, Bitcoin's price rally has slowed, with the asset's price dropping below $30,000 to trade at $29,971. Prominent crypto trader IncomeSharks has suggested that the asset's price is at a resistance level, warning traders and investors to watch out for a price pullback which, worst case, could take the asset's price down to $20,000 to fill a CME gap.
Despite lackluster price movements in May, recent price action has ensured that Bitcoin is up nearly 100% year-to-date.
On the Flipside
Glassnode notes that current profits are 89% below those recorded during the 2021 bull run.
Why This Matters
High-profit taking typically serves as an indicator of local price tops. The recent $537 million profit-taking may represent the top for Bitcoin's latest rally.
Read this to learn more about the race to gain the SEC's approval for a spot Bitcoin ETF product:
Valkyrie & BlackRock Among Giants to Launch Bitcoin ETFs: Will the SEC Approve?
Binance has accused the SEC of spreading misleading information about the consent order agreement to secure Binance.US customer deposits. Find out more:
Binance Blasts SEC for Misleading Claims About Consent Order Agreement