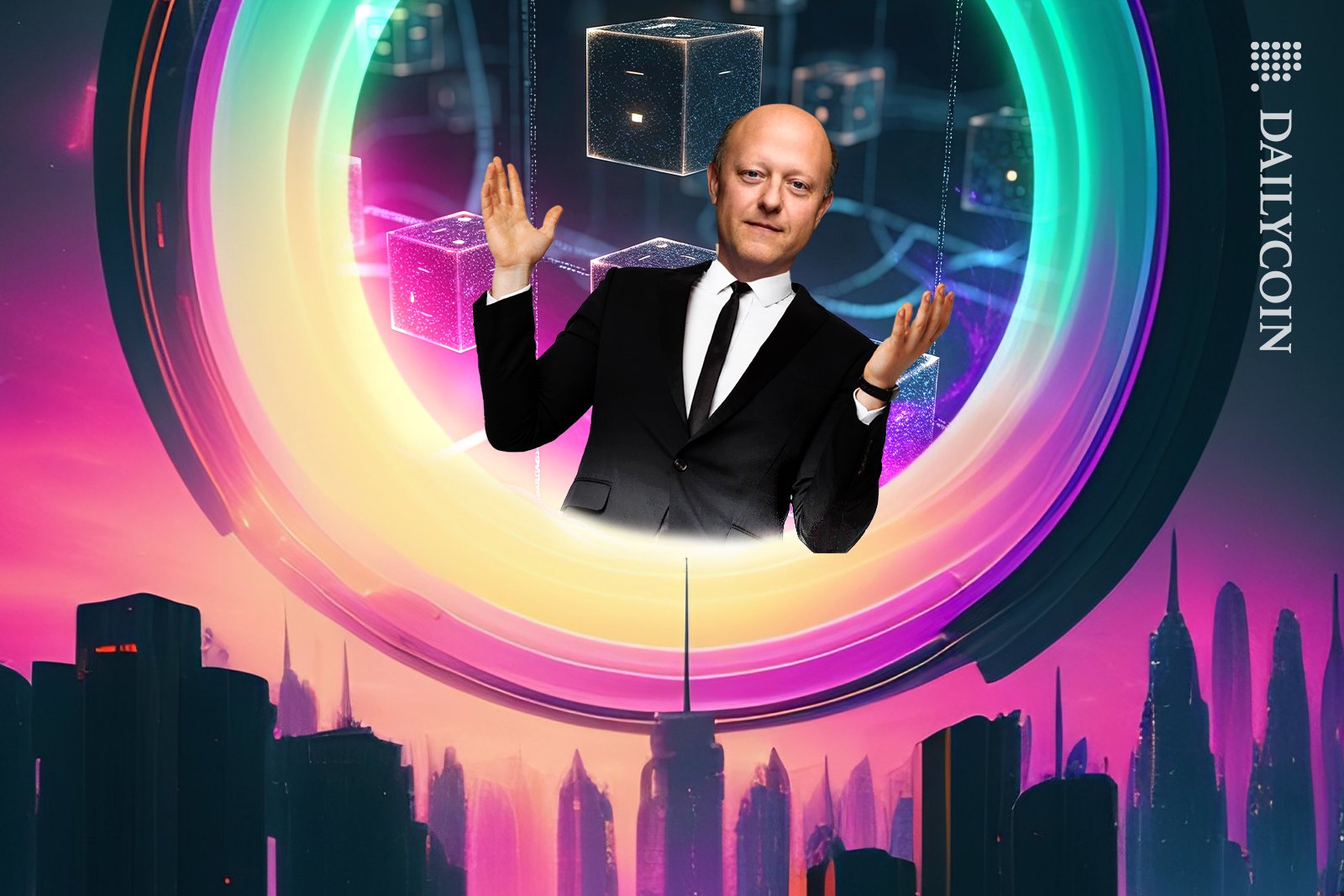 Circle is working on abstracting the complexities of Web3 for developers and users.
Circle's Programmable Wallet Service promises to be a boon for blockchain adoption.
This article explains how the wallet service works and the potential benefits.
Circle, the issuer of USD Coin (USDC), has recently focused a lot of effort on doing away with the complexities hindering the mass adoption of cryptocurrencies and blockchain technology.
Following the launch of its Cross-Chain Transfer Protocol (CCTP) in April 2023, Circle has launched a new product dubbed the Programmable Wallet Service, promising to offer seamless integration of blockchain services while also allowing several businesses to meet their customer satisfaction needs.
This article delves into this new service, the problems it solves, how it works, and how it benefits multiple ecosystems.
What Is Circle's Programmable Wallet Service?
Circle's Programmable Wallet Service is a "wallet-as-a-service" platform allowing developers and businesses to seamlessly curate and deploy a tailored crypto wallet experience with their applications.
According to Circle, the Programmable Wallet Service is the first product in its Web3 product line, hinting at more to come.
Why Circle's Programmable Wallet Service Is Needed
As highlighted in a blog post by Circle, less than 1% of the world's estimated 100 million developers are building crypto-integrated applications. The stablecoin issuer suggested simplifying the development process could significantly change these low adoption numbers.
Circle's Programmable Wallet Service aims to simplify the process of developing blockchain-integrated applications by handling complexities like private key security, node management, and interoperability.
The benefits of using Circle's wallet service also extend to consumers and, by extension, the businesses that adopt them.
Businesses using the platform have greater control over the wallet features and functionality, allowing for a streamlined customer experience depending on the offered service. While DeFi applications, for example, are likely to prioritize greater user control, game developers may prefer a more seamless and automated experience.
How Circle's Programmable Wallet Service Works
According to Circle, Programmable Wallets is a self-service platform that allows developers to sign up and deploy blockchain wallets in minutes.
The platform comes packed with the tools developers need to build, debug and scale their blockchain applications. These tools include software development kits (SDKs) and application programming interfaces (APIs) which allow developers to build using less code.
Another key feature of the service is that it does not require any blockchain-specific language and is designed to be compatible with multiple blockchains. The product's beta is live on Avalanche, Ethereum, and Polygon.
How Circle's Programmable Wallet Service Benefits Crypto Ecosystems
Over the past two years, more institutions and businesses have either indicated an interest in integrating or have integrated Web3 technology with their products and services, onboarding millions of new users to the space.
Circle's wallet service promises to significantly improve how easily these businesses integrate Web3 services and features. As such, the product promises to boost adoption for several crypto ecosystems.
Polygon Labs has encouraged developers to explore Circle's latest product, hailing its ability to simplify the wallet development process.
On the Flipside
The product is still in beta and may require significant development to be adopted at scale.
Circle gives developers the option to run and manage their own nodes.
Why This Matters
Circle's wallet service promises to streamline the process of wallet development for several use cases, attracting more businesses and institutions to adopt Web3 technology.
Read this to learn more about Circle's Cross-Chain Transfer Protocol:
Circle Unveils Cross-Chain Transfer Protocol for USDC
DAI demand is surging. Find out more: