Blockchain technology has gained extensive adoption in recent years, with several use cases and applications emerging throughout various sectors. At Bitcoin's inception, the idea that people around the world would one day be able to purchase their houses, cars, and clothing using cryptocurrency was little more than a far-off dream. However, today, given its wide range of applications and rising popularity, it is safe to say that blockchain technology has cemented its place in the world for years to come, especially due to its efficacy in addressing the flaws endemic to existing centralized systems.
Blockchain technology largely relies on three core elements: decentralization, scalability, and security (i.e., immutability). However, the most exciting aspect is that blockchain networks can be managed without the intervention of a centralized system. Combined, these features make blockchains dependable and secure, with hardly any points of vulnerability for attackers to exploit.
What's even more exciting for blockchain enthusiasts, and perhaps even the world, is that these innate elements of blockchain can be applied to the various industries in which the technology is integrated, creating a multitude of use cases. 
The technology is considered so revolutionary that the global Blockchain market is projected to grow at a CAGR of 67.3% to reach a value of US$ 39.7 billion between 2020–2025. Perhaps even more convincing than the impressive stats are the new ways in which blockchain is being employed. Two prominent examples, in this case, include social media platform Steem, and decentralized, open-source lending protocol Aave.
With that said, this article will explore just how powerful and radical blockchain technology can be. So join us, if you will, in uncovering the top 12 real-world applications for blockchain technology in 2022.
12. The Real Estate Industry
Blockchain's innate, irremovable elements of trust and security make it the ideal technology for sheperding in the future of real estate. Many estate companies all over the globe now use blockchain's smart contracts and ledger capabilities to efficiently, and transparantly facilitate renting, buying, investing, and even lending services.
Notable Examples:
Republic: Republic allows users to invest in property opportunities, including highly-vetted startup, video game, investments, and real estate opportunities.
RealIT: RealT is a property investment platform that allows investors worldwide to invest in the U.S. property market through a fully-compliant, token-based blockchain network.
11. The Supply Chain & Logistics Industry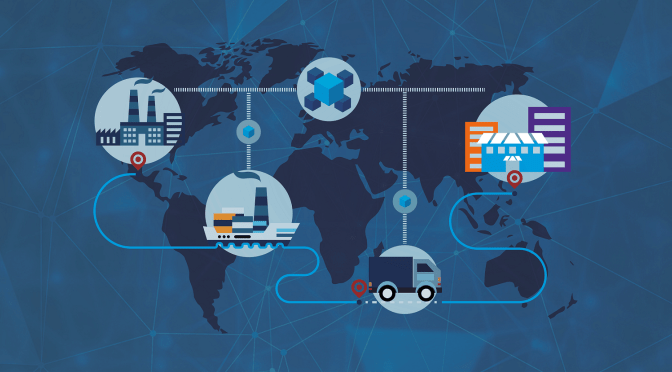 The logistics industry is the backbone of business operations around the world, and is accordingly recognized as a trillion-dollar industry that grows exponentially year-on-year. Blockchain technology can be used to build efficient systems that allow companies to keep track of their products at even micro levels.
Notable Examples:
Supplain: Supplain, an open supply chain standard supported by a multi-chain, supply chain protocol that standardizes connections between companies, simplifies data accuracy verification & introduces globally verifiable identities. 
Openport: Openport is a mobile platform for supply chain management in emerging markets, directly connecting shippers with carriers as a means of reducing costs, improving performance, and driving continuous supply chain optimization.
10. The Retail and eCommerce Industry
When it comes to retail, blockchain offers a range of advantages that businesses find mouthwatering. From lower prices, to secured payments, companies have found creative ways of enhancing their supply chains and elevating the customer experience. Blockchain in retail is used for everything, from speeding up shipping, to improving food supply processes.
Notable Examples:
Shopping.io: Shopping.io's ultimate goal is to achieve mass adoption and cryptocurrency acceptance within the world of eCommerce by acting as a bridge between the two mediums. 
GAMB: GAMB is merchant-centric, with its platform features, functionality, and fee structures all being controlled by merchants themselves via a decentralized autonomous organization (DAO).
9. The Automotive Industry
In car sales and manufacturing, automotive blockchains utilize applications for payments and operate unified platforms capable of quickly tracking down and paying for vehicle parts, services, and fully manufactured vehicles. 
Notable Examples:
ARXUM: ARXUM provides blockchain-based solutions for the automotive parts supply chain, enabling customers to track individual details back to manufacturers. 
Cube: Cube develops blockchain-based, autonomous vehicle technologies. All vehicle data is stored securely, including user data and GPS coordinates for both autonomous and connected vehicles.
The global gaming industry is expected to grow by $125.65 billion, increasing at a CAGR of 12.40% between 2020 and 2025. The integration of blockchain technology in gaming apps is a significant factor driving this market growth. Players can use NFTs and cryptocurrencies to purchase in-game assets that can then be exchanged for real-life money.
Notable Examples:
Sky Mavis: Sky Mavis is the company behind Axie Infinity, and is possibly the most popular blockchain gaming company of today. Axie Infinity has withstood the test of time, consistently boasting a vast number of players. 
Dencentraland: Decentraland is an online gaming platform where users can buy, sell, trade, and use virtual land in the form of crypto tokens. Users are free to develop and decorate their land any way they see fit, and can even monetize the experiences created.
7. The Internet of Things
With the multitude of security issues found in the Internet of Things (IoT), IoT Blockchain applications bring a higher level of security, preventing data breaches by utilizing transparency and the nigh incorruptibility of the blockchain technology.
Notable Examples:
Helium: Helium uses blockchain to connect low-power IoT machines (such as routers and microchips) to the internet via blockchain-based, wireless internet infrastructure. Helium seeks to drastically reduce the energy consumption involved in running 'smart' machines.
ArcTouch: ArcTouch develops and builds blockchain-based software for smart, connected items, including voice assistants, wearables, and smart TVs.
6. The Healthcare Industry
Blockchain solutions have demonstrated their potential in reducing healthcare costs, improving access to information for stakeholders, and streamlining business workflows. 
Notable Examples:
Akiri: Akiri operates a network-as-a-service explicitly optimized for the healthcare industry, helping to protect the data of patients during transport. 
BurstIQ: BurstIQ's blockchain technology enables the safekeeping, sale, sharing, and licensing of data, while maintaining strict compliance with HIPAA rules.
By revolutionizing the rights and royalties process, music blockchain applications will undoubtedly help the music industry save billions, ensuring that writers, artists, publishers, and all those associated with the industry are rewarded appropriately.
Notable Examples:
Digimarc: Digimarc is a music fingerprinting technology that stores metadata and music sources, measures usage, and estimates payments made on a given blockchain. 
Vezt: Vezt is a music rights marketplace that allows fans to fund the artists, songwriters, and producers they love in a more direct manner. In return for pledging their support, fans can receive royalties from their favorite tracks, all of which are recorded on the blockchain.
Blockchain can be used to improve government processes. Some state governments, such as that of Illinois, have already implemented the technology as a way to keep government documents secure. Indeed, the use of blockchain technology has the potential to cut through millions of hours of red tape on an annual basis.
Notable Examples:
Voatz: Voatz is a mobile voting platform that runs on blockchain. The encrypted, biometric security system ensures veracity when voting on a mobile device from anywhere in the world, eliminating fears of hacking or data corruption.
Kaleido: Kaleido offers blockchain-based solutions for running and deploying ledgers across seven industries, even for government operations.
3. The Social Media Industry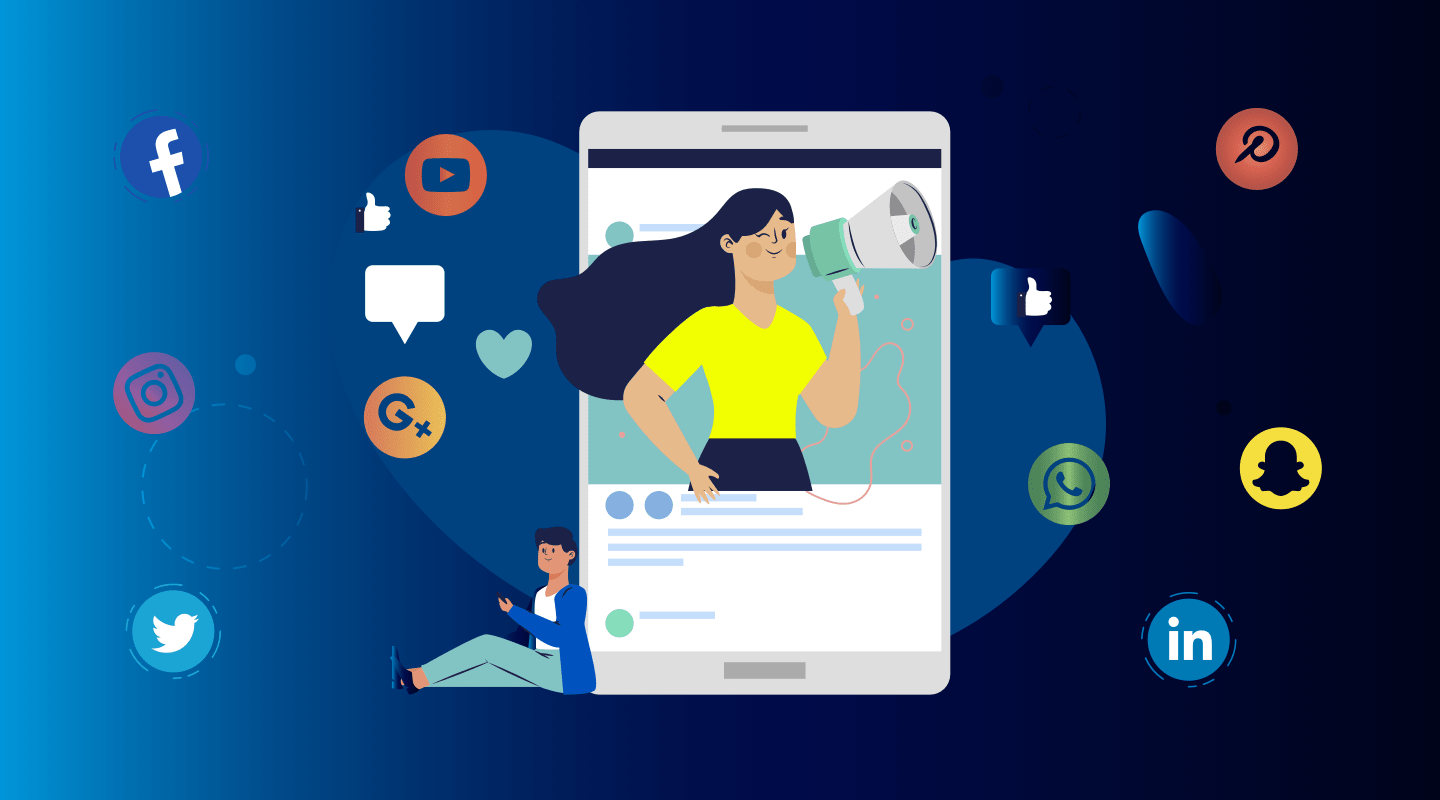 The main draw of blockchain technology for this particular sector is that decentralized social media networks that run on a blockchain do not infringe on users' rights to privacy and freedom of speech, while simultaneously offering greater security and data control.
Notable Examples:
Minds: Minds lets users set statuses as well as post videos, blogs, and images. Users can also securely message and video chat with directly with groups, friends, and family, while trending feeds and hashtags allow people to discover articles of interest.
Steem: Steem is a social blockchain that rewards its users for sharing content and growing communities, enabling them to generate an immediate stream of revenue.
Non-Fungible Tokens (NFTs) are perhaps the most famous use case for blockchain in today's world. In recent years, these digital items and collectibles have taken the world by storm. NFTs are unique (forgery-resistant), individual tokens that can be used to prove ownership of digital, physical, or intellectual property.
Notable Examples:
OpenSea: OpenSea, is old but gold, having launched in 2017. It has become the premier marketplace for NFTs today, listing offerings for art, music, virtual worlds, photography, and much more. 
Rarible: Just like OpenSea, Rarible allows users to buy and sell collectibles, art, digital assets, and NFTs.
Cryptocurrency payment gateways allow businesses to accept cryptocurrency transactions as payment in exchange for goods and services. These systems can accept payments from any country in the world, and place particular emphasis on security, due to the nature of blockchain-based cryptocurrencies.
Notable Examples:
Coinbase: Coinbase allows users to buy, sell and store more 150 cryptocurrencies, or convert their earnings into fiat currency.
Bitpay: Bitpay enables users to store and swap cryptocurrency for use in personal or business transactions. It also offers global payments support, an in-app crypto wallet, and personal website integration capabilities.
Over the years, the world has witnessed a multitude of impactful ways blockchain technology can be applied in our daily lives. Even so, it is highly likely that we are yet to see the full potential of distributed ledger technology. Essentially, the incomparable qualities behind blockchain technology make it one of the most revolutionary technological tools of the 21st century. As a tamper-proof ledger, blockchain technology offers a near-endless number of use cases for businesses across all industries.