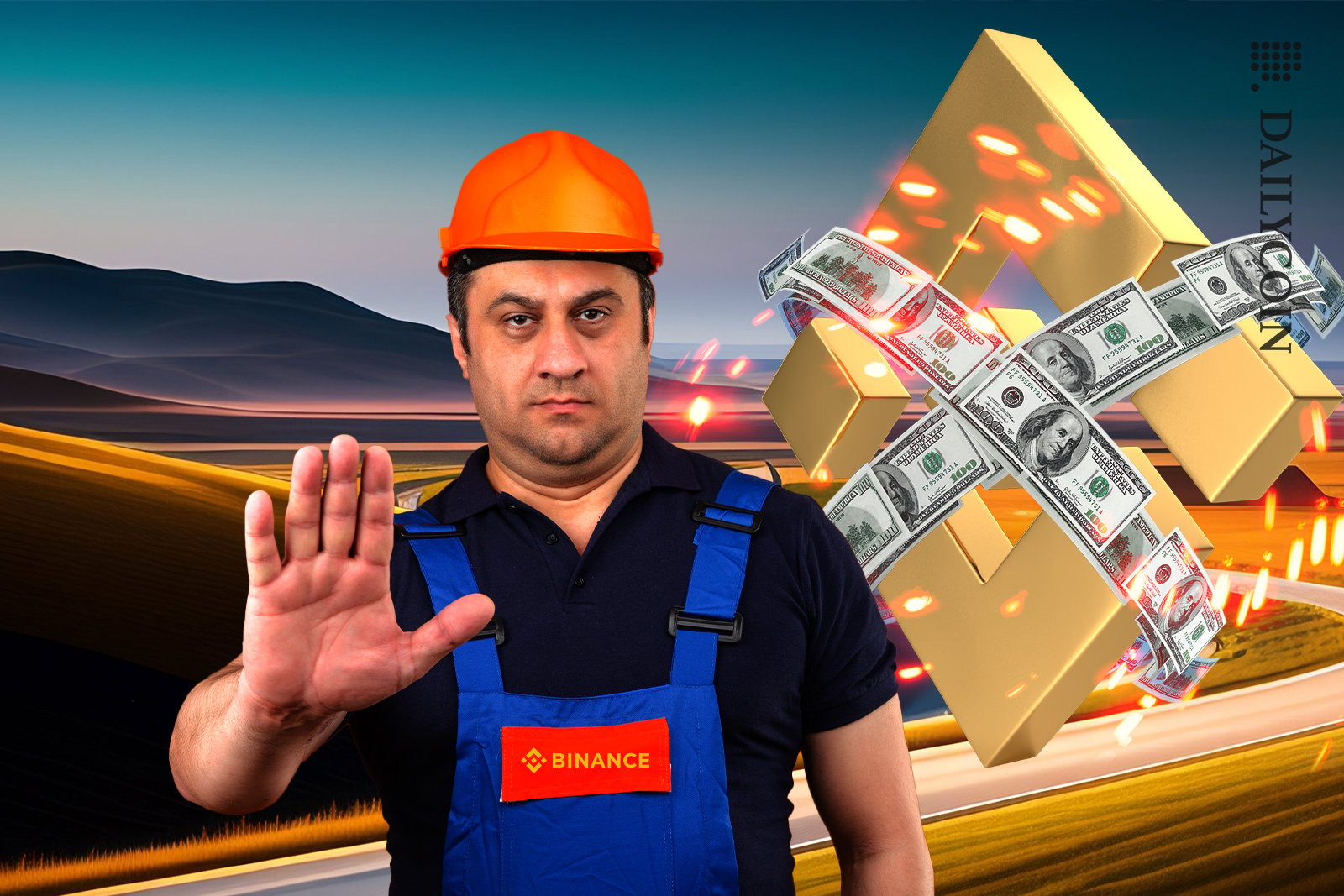 Binance.US has notified users that it will suspend USD withdrawals soon.
The announcement raises concern in the wake of an SEC lawsuit against the exchange.
Despite potential concerns, customers have avenues to withdraw fiat deposits.
This week, the United States Securities and Exchange Commission's crackdown on the crypto industry reached a fever pitch. One case that has grabbed headlines is the enforcement action against, Binance, Binance.US, and their founder Changpeng "CZ" Zhao.
Among the 13 charges filed against the world's largest crypto exchange are accusations of wash trading and mishandling of billions in customer deposits. Sharing bank documents, the SEC alleges over $12 billion in Binance and Binance.US customer deposits were sent to a Zhao-controlled entity from 2019 to 2021. The SEC has moved to place a temporary restraining order on Binance.US assets as a result.
In what appears to be the latest fallout of the case, Binance.US has revealed that it has halted USD deposits and will suspend USD withdrawals.
Binance.US: SEC Scared Off Banking Partners
On Friday, June 9, Binance.US announced that it had suspended USD deposits and would suspend USD withdrawals on June 13.
The crypto exchange claimed that banking partners have decided to pull away due to the "extremely aggressive and intimidating tactics" employed by the SEC.
The SEC did not immediately respond to a request for comment.
What Steps Should Customers Take?
Customers have different options to take their fiat off the crypto exchange after the decision. See these options below:
Customers can go through the usual route of withdrawing fiat deposits via bank transfer before the deadline. However, Binance.US warns that customers may experience significant delays using this channel due to increased volumes and the closure of banks during the weekend.
Alternatively, customers can convert their fiat to dollar-pegged stablecoins like USDT, which can be sold for fiat on another exchange.
What Happens if You Fail to Withdraw Before the Deadline?
Binance.US disclosed that any remaining USD balances on the platform beyond June 15 "may" be converted to dollar-pegged stablecoins.
The firm continues to assure users that it maintains a full reserve of customer assets, noting that it will operate as a crypto-only exchange till it establishes new banking partnerships.
Trading, staking, deposits and withdrawals in crypto remain fully operational," Binance.US asserted.
On the Flipside
Why This Matters
In the wake of the SEC case against Binance, announcements like this can often trigger panic.
Read this to learn more about the SEC Case against Binance:
Binance Sued: How SEC Lawsuit Differs from CFTC Case
Amy Berman Jackson will be handling the SEC case against Binance. Find out more about her:
Amy Berman Jackson: Who Is the Judge Assigned to the SEC-Binance Case?