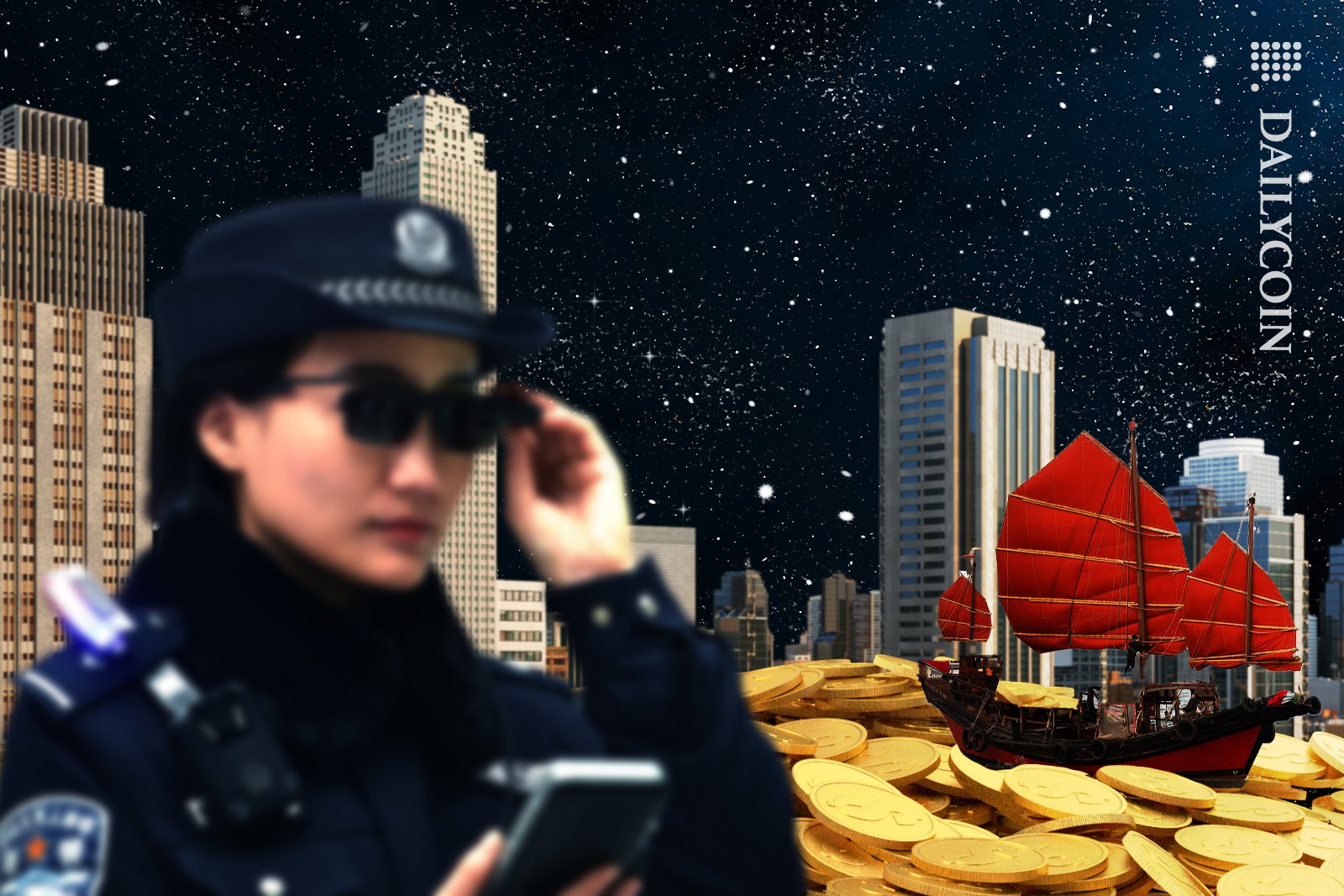 Law enforcement officers have arrested more people in the JPEX case.
The police have also seized cash assets worth millions.
The investigation into the alleged fraud by JPEX is still ongoing.
The investigation into the scandalous crypto exchange JPEX is taking shape, with local media outlets indicating that authorities have made more arrests and cash seizures.
JPEX became the target of a criminal investigation by the Hong Kong police force after the region's Securities and Futures Commission (SFC) raised grave concerns about its unregulated operations and forwarded the case to the Commercial Crime Bureau.
The New Arrests and Seizures
According to a local media outlet, The Macau Judicial Police arrested two Hong Kong men believed to have opened accounts in Macau casinos and laundered illegal money for JPEX. The two were cornered at a hotel where they were staying and had over 6 million Hong Kong dollars in cash chips.
During the raid, the police also froze one casino account with a deposit of about 5 million yuan. They intercepted another three million Hong Kong dollars deposited in another account. Cumulatively, the cash assets seized totaled over 14 million Hong Kong dollars.
Still, in the JPEX fraud case, another media outlet reported that Hong Kong police had arrested two men on September 29, who were caught trying to destroy documents believed to be evidence with paper shredders and bleach.
"We believe our investigation has reached figures that are close to the core, but we still need to find out whether the mastermind is an individual or a group," Chung Wing-man, Hong Kong's assistant police commissioner, said.
Noting that the police had unraveled a bigger fraud syndicate than expected, Chung Wing-man said his force would focus on more investigations in the coming days.
Among the Biggest Fraud Cases in Hong Kong
According to the police, the losses entangled with the JPEX fraud allegations are expected to exceed 1.5 billion Hong Kong dollars, one of the biggest amounts of money to be involved in fraud in Hong Kong.
Read why Hong Kong is on a go-slow on crypto after the JPEX saga:
Hong Kong Slams Brakes on Crypto Following JPEX Scandal

Stay updated on the SFC's stance on crypto post-JPEX:
SFC Vows Tougher Stance on Sus Crypto Platforms Post-JPEX