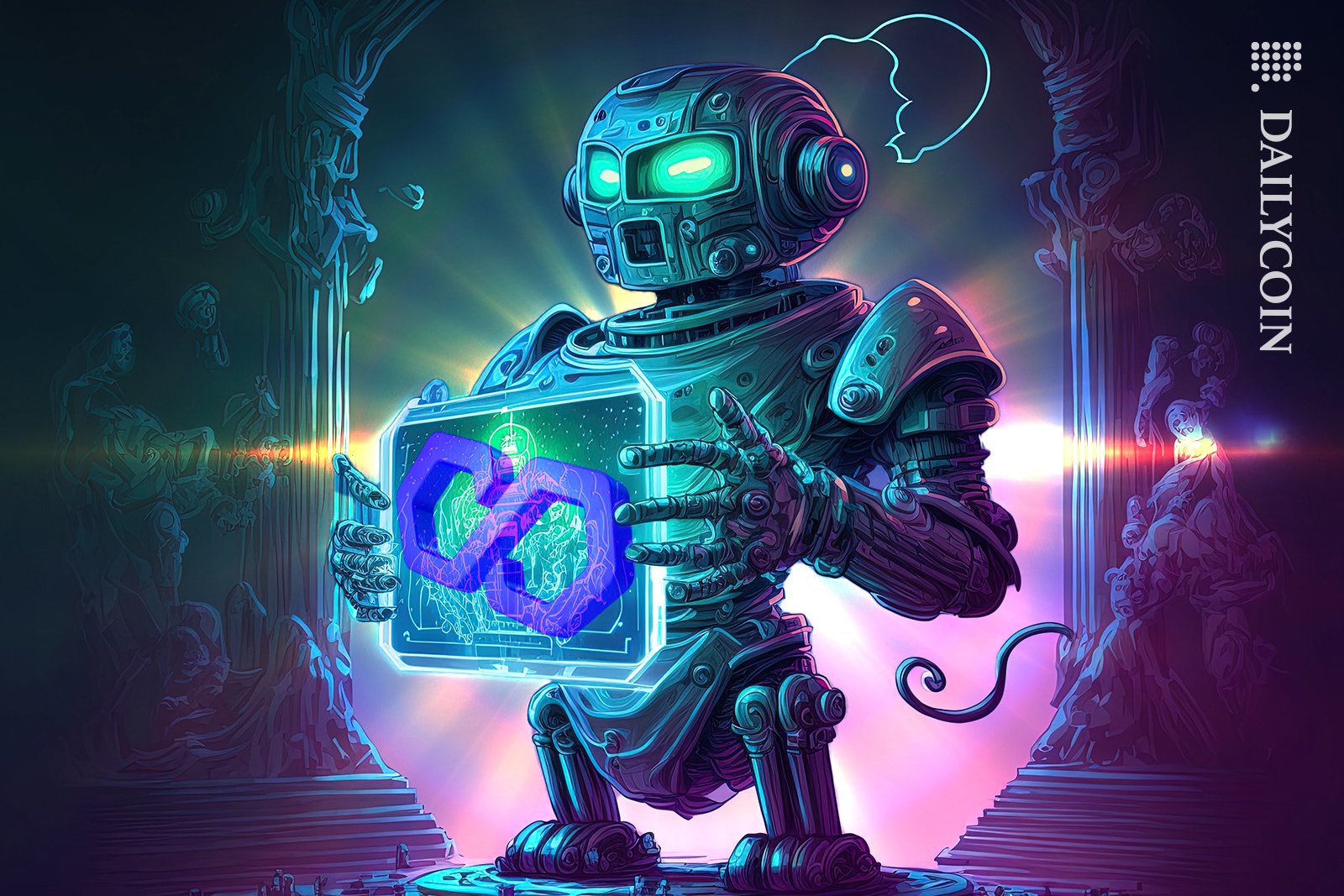 Polygon onboarded two institutions to blockchain technology in the past two weeks alone.
Jack Melnick, Polygon's Senior Manager, Growth BD, revealed how Polygon attacks the traditional finance space.
Polygon remains one of the most used Ethereum scaling projects.
"Institutions are coming" is one of the most known sayings in the crypto industry. But have they really come? Perhaps not to the extent everyone's hoping, at least not yet.
However, some crypto projects are doing most of the work in onboarding institutional investors into crypto. One of those projects is Polygon, the Ethereum Layer-2 network. 
Polygon's Efforts to Onboard Institutions to DeFi
Polygon is one of the most active teams in the whole crypto industry in onboarding traditional finance firms to decentralized finance (DeFi).
In just the past few weeks, Polygon has onboarded two institutions to its ecosystem. One is Franklin Templeton, an investment management firm with about $1.4 trillion in assets under management that extended its OnChain U.S. Government Money Fund to Polygon.
Franklin Templeton's U.S. Government Money Fund is the first U.S.-registered mutual fund to use a public blockchain to process transactions and record share ownership with $270 million under management. And that's all happening on Polygon.
The other institution partnered with Polygon is Hamilton Lane, a leading private markets investment firm. Securitize, a firm digitizing the issuance, management, and trading of real-world assets, launched a digitized version of Hamilton Lane's Senior Credit Opportunities Fund ("SCOPE") fund.
All of this is possible thanks to Polygon's dedication – and the seasoned business development team – in bringing institutions to DeFi.
How Polygon is Onboarding Institutions to DeFi
Speaking in a Twitter space organized by QuickSwap, Jack Melnick, Polygon's Senior Manager, Growth BD, revealed two main ways Polygon is attacking the traditional finance institutional space.
The first one, according to Melnick, is the seasoned team Polygon has managed to assemble.
"Our institutional capital team is headed by Colin Butler, who has 20 years of Wall Street experience and has all the relationships with the big banks, and asset managers. He puts a legitimate face on what we're trying to do and translates what's happening from the crypto native side into those big institutional minds. What that does is those asset managers do tokenization and bring assets onchain. This is the supply side. But that's half the battle."
The other half of the battle is DeFi itself. Melnick admitted that one limitation that's still ongoing since the last crypto bull cycle is demand and low liquidity.
"What was the big limitation last cycle and even up until today with tokenization? The limitation is on the demand side of the marketplace. If I'm running an onchain credit fund, I have more limited liquidity, I have different risk parameters, and I can't run any leverage. Whereas offchain, an institutional credit fund is probably extremely liquid and running three to five times leverage."
Melnick explained that DeFi needs a more diverse backend infrastructure to cater to all kinds of institutional investors. This, according to him, will drive the next big wave of institutional adoption of DeFi.
"So the question is, how do we use DeFi to create that backend infrastructure and build out a thoughtful full-stack service, whether it's through DeFi native builders or using some of that underlying technology to create hybrid solutions for institutions that have to do some sort of custody in-house or fully-customizable solutions that we're working with the largest asset managers to fulfill that. All of that stuff is going to be what drives the next big wave of institutional adoption."
Polygon remains one of the most used – and financially successful – Ethereum scaling solutions. According to data from CoinGecko, Polygon's MATIC token is the 11th largest cryptocurrency, with a market cap of $8.2 billion.
On the Flipside
The elephant in the room regarding DeFi adoption by institutional investors is regulations or lack thereof, especially in the U.S., where the regulatory environment towards crypto has been vague.
Why You Should Care
Institutional adoption of DeFi is one of the crypto industry's highest goals. If institutions start coming to DeFi en masse, that would legitimize the use of blockchain technology in traditional finance and drive the next wave of crypto adoption worldwide.
Read more about Polygon's response to U.K. regulators:
Polygon and Others Respond to UK HM Treasury's Crypto Regulations Consultation
Read more about Ethereum gas fees hitting record highs:
Ethereum Hits Record Gas Fees as PEPE Mania Sweeps: Community Reacts