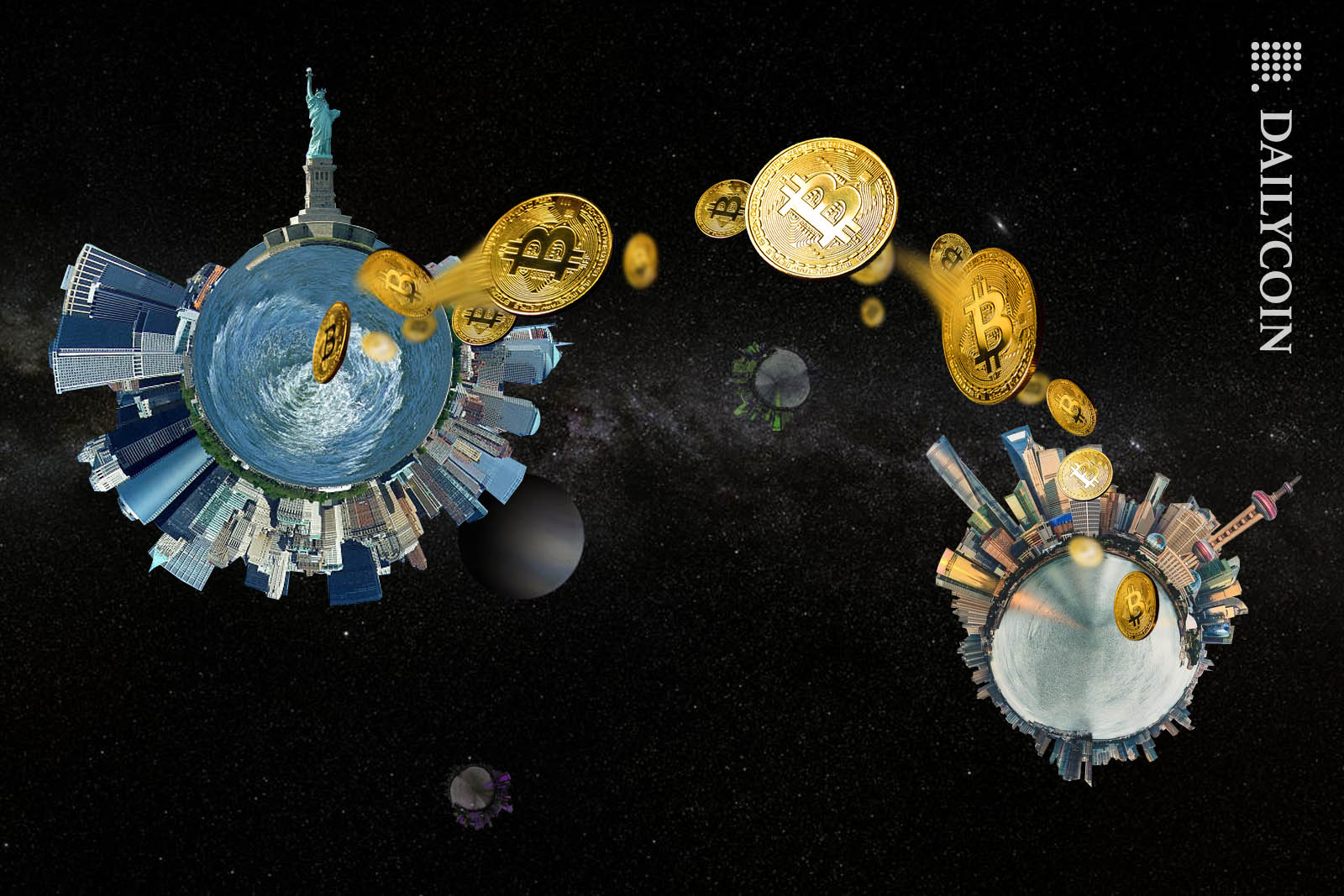 Crypto funds record inflows for the second week running.
Last week, inflows tapped a two-month high.
Regulations continue to drive regional divergence.
After an extended period of net outflows from crypto funds, sentiment finally turned positive two weeks ago. This momentum continued last week, with inflows surging to their highest point since July 2023.
Inflows Tap 2-Month High
Last week, digital asset investment funds continued their run of inflows, surging a whopping 271.4% from $21 million the week before to $78 million, according to CoinShares' most recent report released on Monday, October 9. As highlighted by the firm, last week's inflows are the highest since July 2023.
As is typically the case, Bitcoin funds dominated, recording $43 million in inflows within the period, no doubt inspired by the asset's exciting start to October 2023.
While Solana continued its dominance among altcoins, Ethereum finally broke its outflow streak, partly helped by the launch of multiple Ethereum futures exchange-traded funds (ETFs) earlier in the week. Both assets recorded inflows of $24 million and $10.2 million, respectively.
While inflows the week before were likely sparked by fears of a U.S. government shutdown, this week, the primary mover is positive sentiment in Europe.
European Funds Dominate
Over the past three weeks, CoinShares has highlighted a growing regional divergence in crypto sentiment, with European investors significantly more bullish on the nascent market than their American counterparts. Last week, this trend was more pronounced than ever, with a whopping 90% of inflows coming from Europe.
"Regionally, the divide continues, with 90% of inflows from Europe, while the U.S. and Canada saw just US$9m inflows combined, suggesting a continued divergence in sentiment," CoinShares Head of Research James Butterfill wrote.
Butterfill told DailyCoin weeks ago that the regionally diverging sentiments were likely the result of the disparate approaches taken to crypto regulations. He highlighted that while significant uncertainty surrounded crypto regulation in the U.S., Europe had taken a more constructive approach with the Markets in Crypto-Assets (MiCA) bill.
On the Flipside
With the U.S. CPI scheduled for release on Thursday, October 12, and mounting geopolitical tensions over Hamas' weekend attack on Israel, there is no telling how investor sentiment will shift this week.
Why This Matters
Flows to crypto funds are a good indicator of market sentiment. While last week's flows indicate that sentiment is overwhelmingly positive, the recent regional divergence highlights the impact of regulatory uncertainty on the crypto market.
Read this to learn more about crypto outflows from the previous week:
Crypto Breaks Outflows Streak on U.S. Government Shutdown Fears

Read this to get up to speed on the SBF trial:
Unpacking the SBF Trial, Highlights From the First Week