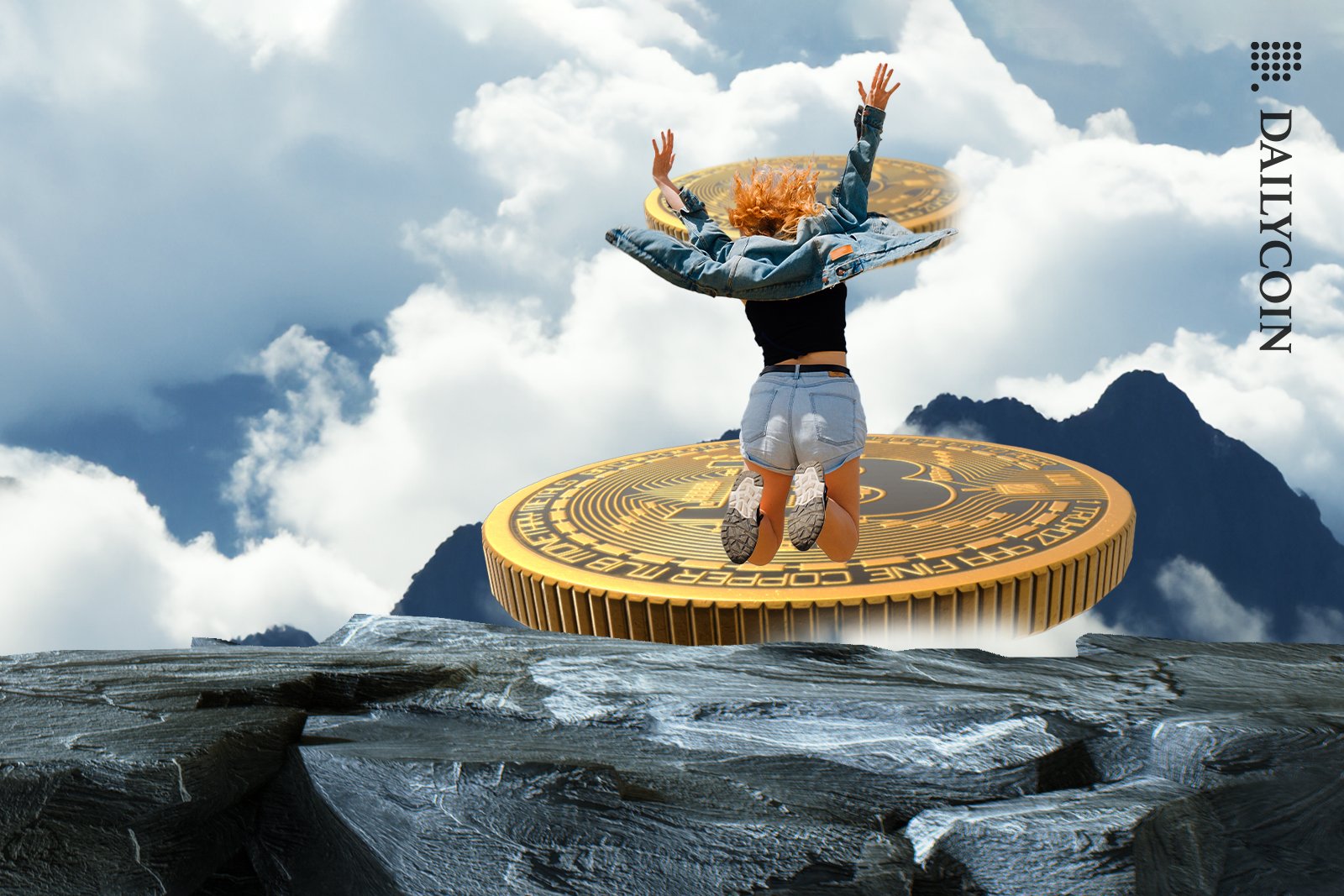 Bitcoin is off to a great start in October 2023.
The asset's recent rally has sparked excitement, considering its typically stellar record in October.
Analysts weigh Bitcoin's price direction and potential catalysts amid the 'Uptober' hype.
Bitcoin has kicked off October 2023 with a bang.
The asset has started the historically positive month that has earned the nickname 'Uptober' by quickly erasing the September blues, rallying about 4% in the last 24 hours to breach the psychological resistance level at $28k. It is the first time Bitcoin has breached this price level since August 2023.
The recent rally has sparked significant excitement about another Bitcoin 'Uptober'. Will Bitcoin sustain this rally, or will the bears push back?
Analysts Weigh In on What's Next
After conquering $28k, analysts have set their sights on Bitcoin moving to the top of a price range it has been locked in since March 2023.
As highlighted by prominent crypto analyst Ali Martinez, the last time Bitcoin's price experienced a price breakout as it has done in the past 24 hours, it rallied to $31k. The analysis suggests a potential 15% gain for the asset in October from its opening price of $26.9k
Martinez was not alone in this view, as "Duo Nine," who preempted the move, suggested that Bitcoin is likely set for a price rally reminiscent of March and June 2023, where the asset surged above $30k.
Meanwhile, Into The Cryptoverse's Benjamin Cowen has highlighted that behind Bitcoin's recent price rally, the asset's crypto market dominance has risen for six consecutive weeks, a trend that has typically preceded healthy broad crypto market rallies.
Despite the promising technicals, the catalyst for Bitcoin's projected surge in October remains to be seen.
What Can Drive Bitcoin's Uptober Rally?
In March 2023, Bitcoin surged by about 45% as bank collapses sparked speculation that the Fed would consider easing interest rates. In June 2023, the asset clinched the $32k price point as news of BlackRock's spot Bitcoin ETF application raised hopes of an SEC approval in 2023.
With a similar rally expected in October 2023, the question becomes, what will the catalyst be this time?
CoinShares Head of Research James Butterfill told DailyCoin that much more than seasonal price effects, the current U.S. political situation, disinterest in U.S. treasuries, and a Fed easing were more likely to be the catalysts for a rally in October.
"I am always very cautious over looking at seasonal effects on the price of Bitcoin. There is definitely a potential for it to be a self-fulfilling prophecy, but only until it is not. We believe it is much better to look at the fundamentals from both a protocol and macro perspective. The US government shutdown political quagmire, associated treasury sell-off and FED easing are far more likely culprits than seasonal," he asserted.
At the time of writing, Bitcoin is exchanging hands for $28.4k, representing a 4.24% gain in the last 24 hours, according to data from CoinMarketCap.
On the Flipside
The price of Bitcoin remains in a multi-month range.
In a September 20 report, Matrixport suggested that Bitcoin could reach $37k by the end of 2023.
Why This Matters
As highlighted in a recent Matrixport report, Bitcoin has finished October on a positive in eight of the last ten years, with an average gain of 20%. A similar price rally in 2023 would also see a corresponding rally in most crypto assets as the broader crypto market typically moves in tandem with the asset.
Read this to learn more about Bitcoin's recent rally:
Bitcoin Rally Obliterates Over $40 Million Short Positions
Learn more about Kresus' new partnership with Collectibles.com:
Kresus Tipped by Collectibles.com in Tokenization Revolution