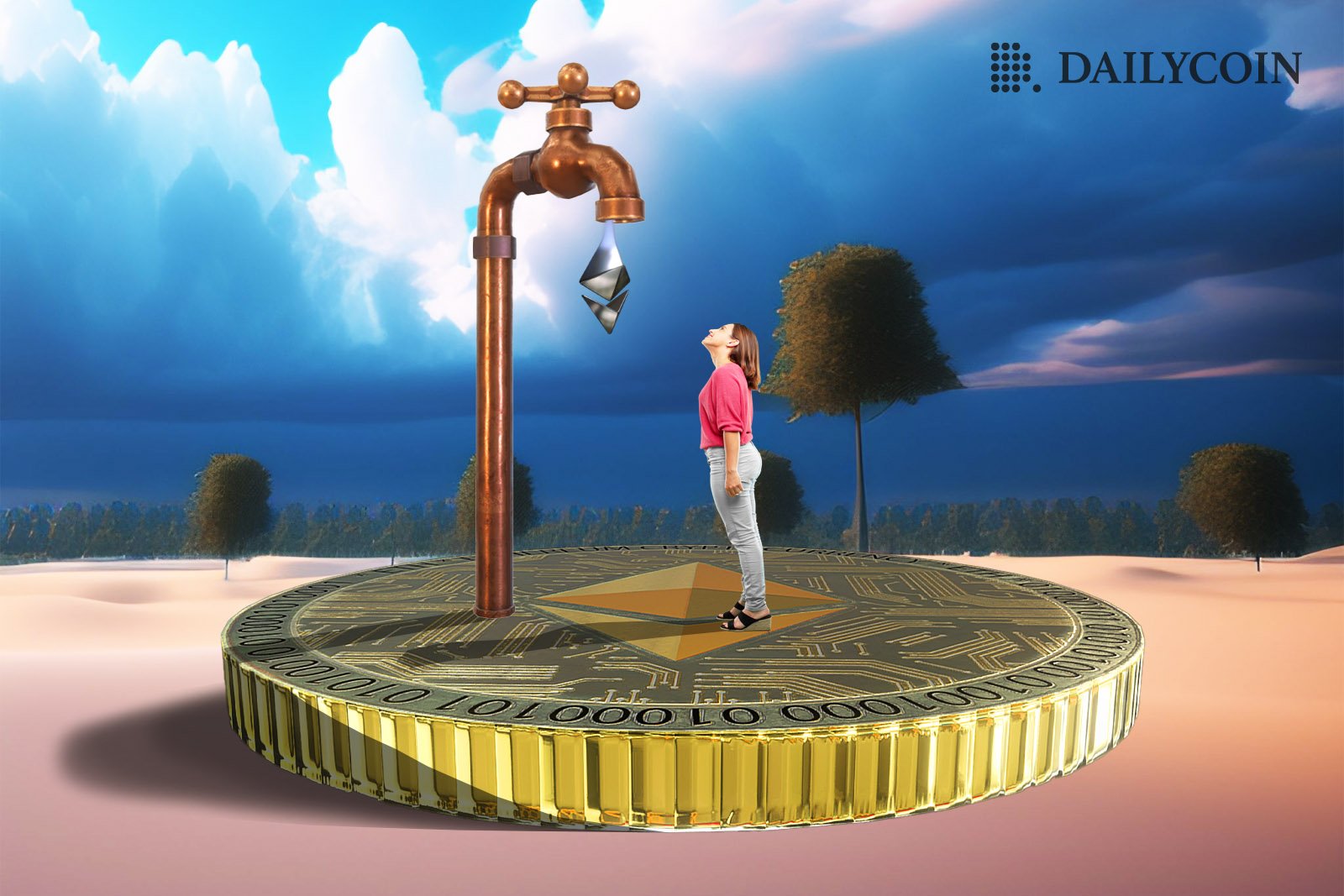 Ethereum stakers will be able to withdraw millions of ETH starting next week.
Industry observers believe that a big sell-off is unlikely.
However, there's still a possibility ETH will dump significantly.
Ethereum, the second-largest blockchain in the world by market capitalization, is set to undergo a major network upgrade known as the Shapella upgrade next week.
This upgrade aims to bring several key improvements, most notably the ability for Ethereum stakers to withdraw their staked ETH, a feature that's been highly anticipated by the Ethereum community.
Let's look at what staked ETH withdrawals are, what impact they can have on the price of ETH, and what it means for you.
An Era Coming to an End
Ethereum began its journey to the proof-of-stake consensus mechanism in December 2020 with the launch of the Beacon Chain.
The Beacon Chain was the original Ethereum proof-of-stake chain that allowed users to lock up their ETH to help validate transactions in exchange for more ETH as a reward. The Beacon Chain merged with the Ethereum mainnet in August 2022.
Since the launch of the Beacon Chain, over 18 million ETH, or around $32.5 billion at the time of writing, has been locked up by validators. This is about to change as the Shapella upgrade is set to hit mainnet on April 12 at 11:27 PM UTC, allowing validators to withdraw their ETH.
Many fear that the Shapella upgrade and the withdrawals of staked ETH will harm the price of ETH. But is the fear justified?
Can Staked ETH Withdrawals Be a Positive Event?
While it's difficult to predict how exactly Shapella will impact the price of ETH, there are reasons to believe that ETH isn't be impacted much at all. That's because, as Saxo Bank's cryptocurrency analyst Max Eberhardt points out, the whole 18 million ETH won't be available for unstaking all at once.
Instead, stakers will be able to unstake only 43,200 of the original 16.27 million staked ether per day. According to Eberhardt, the potential selling of ETH is distributed over a long period, which could result in a weaker impact on the price of ETH.
"Thanks to the modest daily limit on the original 16.27 million ether, this potential selling pressure is evenly distributed over a long time. This should allow buyers to match the selling pressure without much impact on the price. As stakers have been aware of this multiple-year lock-up of staked ether, they are largely long-term holders, so few may unstake at all."
On top of that, most stakers started staking in 2021 and 2022, when the price of ETH was significantly higher than it is today. This means that most current stakers are still underwater and might not want to sell at a loss. Some of them might even want more ETH.
Increased Demand for ETH
In general, Shapella is expected to improve the efficiency and security of Ethereum, which could attract more users and developers to the platform, leading to more demand for ETH. Also, the ability for stakers to withdraw their ETH might lead to more people being incentivized to participate in Ethereum staking.
That will most likely happen through liquid staking derivatives (LSDs), a way of staking that doesn't require stakers to lock up their ETH. Instead, stakers get a liquid token they can swap back for ETH anytime they want or use in decentralized finance (DeFi) platforms to increase staking rewards.
Lido is the leading ETH liquid staking protocol. Source: lido.fi.
Finally, staked ETH withdrawals might be the only potential negative driver on the ETH price left. After that, ETH is free from any forced selling for the foreseeable future. On top of that, the potential volatility of the Shapella upgrade might reduce the ETH supply even more – something it has been doing continuously since the start of the year.
However, there's still a possibility that as staked ETH withdrawals are enabled, ETH will dump hard due to overwhelming selling.
1 Million ETH Available for Instant Withdrawals
It's not all sunshine and roses regarding staked ETH withdrawals. Saxo Bank's Eberhardt estimates that there's a bit more than 1 million ETH that's going to be instantly withdrawable.
That 1 million ETH is the total staking rewards accrued over the past two years. It's possible that early stakers will want to keep their ETH staked but realize the profits they've accrued.
"[The 1 million ETH] amounts to around 1% of free-floating ether, in other words, not staked ether. In a matter of minutes, the whole stack gets withdrawable, potentially causing holders to rush to exchanges to liquidate the ether as soon as the floodgates are open, pushing down the price. This will particularly be true if they expect others to do so."
On top of that, when the Beacon Chain launched, about two million ETH was staked with an average ETH price of $600. There's a real possibility that early stakers will want to realize the profit coming from rewards and the price increase.
On the Flipside
No one knows how the staked ETH withdrawal event will go since the crypto market is primarily driven by sentiment.
Why You Should Care
The Shapella upgrade is one of the most important upgrades in Ethereum's history. There are multiple outcomes the event can have, so users should be ready to act accordingly.
Read more about the date for the Shapella upgrade:
ETH Staking Withdrawals Confirmed: Ethereum Devs Reveal Date
Read more about why whales are accumulating Arbitrum's ARB token:
Arbitrum Whales Accumulate ARB as Foundation Unveils New Proposals