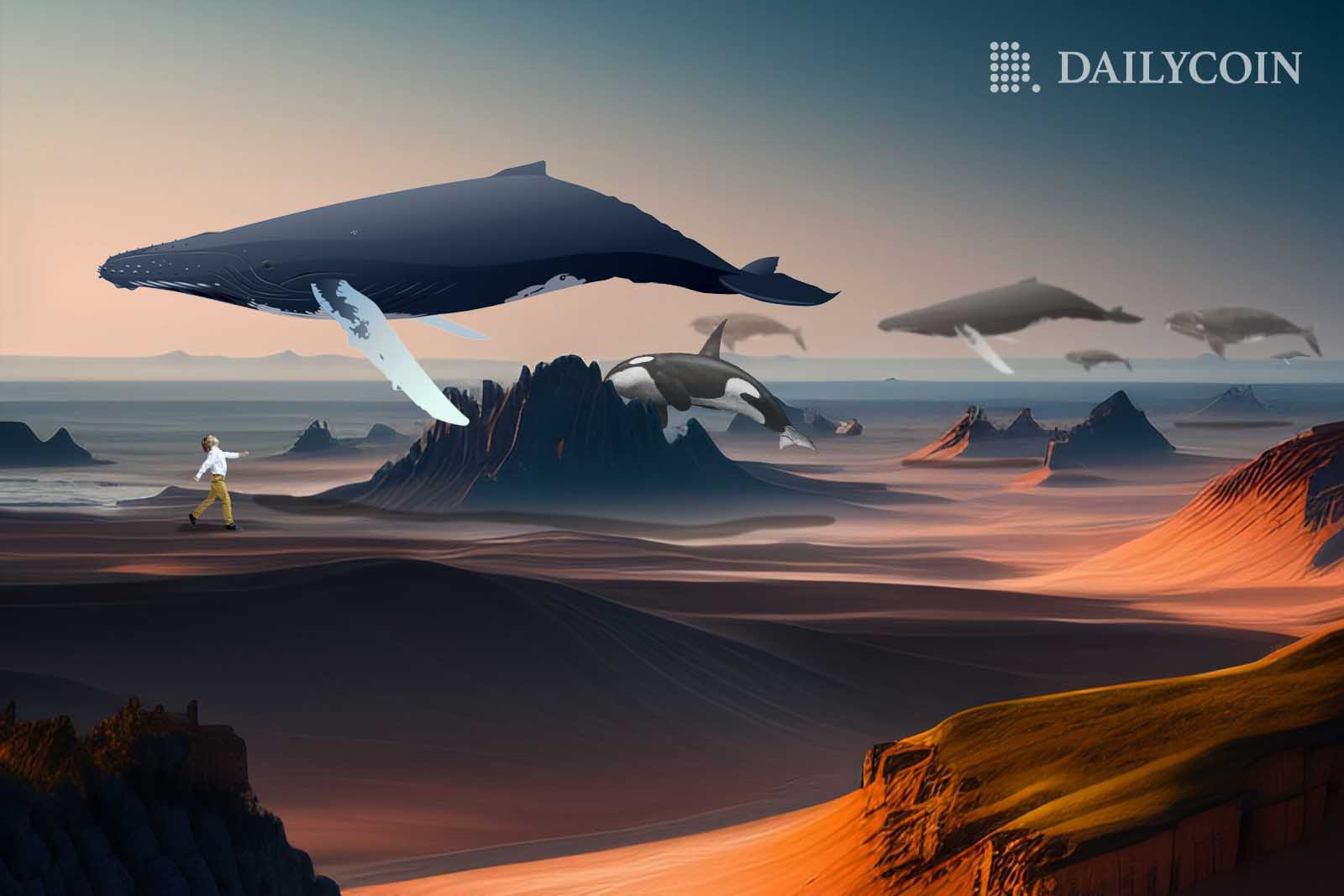 Arbitrum whales like Andrew Kang have bought millions of ARB tokens in the past few days.
ARB is trading at $1.21.
Arbitrum Foundation responded to the community's criticism about the contentious AIP-1 proposal.
The Ethereum Layer-2 space is one of the most exciting industries in the entire crypto world, especially after Arbitrum launched its token – and governance – last week.
While the launch of the token and the first DAO proposal could have been executed better, whales have been accumulating ARB non-stop.
Arbitrum Whales Accumulate ARB
Arbitrum's governance token has been experiencing ups and downs lately. At launch, ARB was valued at over $8 for some time. Then it dumped to $1.11 – its all-time low – before going over $1.50.
ARB is currently trading at $1.20, down 3% on the day, according to data from CoinGecko. However, ARB seems poised to go higher as whales have continued accumulating the token over the past few weeks.
According to Lookonchian, Andrew Kang from Mechanism Capital has bought huge amounts of ARB in the past few days. On Wednesday, Kang bought $1 million worth of ARB, and on Thursday bought another $1.85 million.
In total, Kang holds around 2.3 million ARB with an average price of $1.24.
Another anonymous whale has just added 5.86 million ARB to their stack. In total, they have 17.62 million tokens and are the largest holder of ARB.
At the same time as Arbitrum whales accumulate ARB, Arbitrum Foundation has unveiled new proposals after the failed first vote.
Arbitrum Foundation Unveils New Proposals
On Thursday, ArbitrumDAO announced that it has split up the contentious AIP-1 proposal into two parts.
AIP-1, which an overwhelming majority has voted against, has now become AIP-1.1 and AIP-1.2. The first part of the proposal describes the various ways the Foundation would be restricted from spending its resources, among other topics.
The second part proposes to amend the core governing documents of the DAO, lowering the proposal threshold from 5,000,000 to 1,000,000 tokens to make governance more accessible.
The Arbitrum Foundation has also released a transparency report about the foundation's initial setup.
The decision to amend the first proposal to ArbitrumDAO comes after a controversial first vote. The foundation proposed to transfer 750 million ARB tokens, worth around $1 billion at the time of writing, to itself for making grants, reimbursing service providers, and covering its administrative and operational costs.
However, it didn't wait for the vote to end and transferred the 750 million ARB tokens to itself. The foundation then sold ten million ARB for fiat to cover operational expenses. It allocated 40 million ARB "as a loan to a sophisticated actor in the financial markets space," while most ARB holders voted against it.
When ARB holders found out about what some called a sham vote, Arbitrum decided to redo the vote and split the AIP-1 proposal into two. The DAO is now expected to vote on the proposals soon.
On the Flipside
ARB is still near its all-time low of $1.11. Some believe that as ETH staking withdrawals are enabled, the market will go much lower than it is now.
Why You Should Care
Arbitrum is the leading Ethereum Layer-2 scaling project. It's encouraging to see whales believe in the project and accumulate ARB. It's also encouraging to see Arbitrum Foundation take feedback from the community and act accordingly.
Read more about Arbitrum's controversial AIP-1 vote:
ArbitrumDAO to Redo Controversial First Vote: Here's What Happened
Read more about Ethereum breaking $1,900 on Wednesday:
Ethereum Breaks $1,900 Ahead of Shapella Upgrade, LSD Tokens Boom