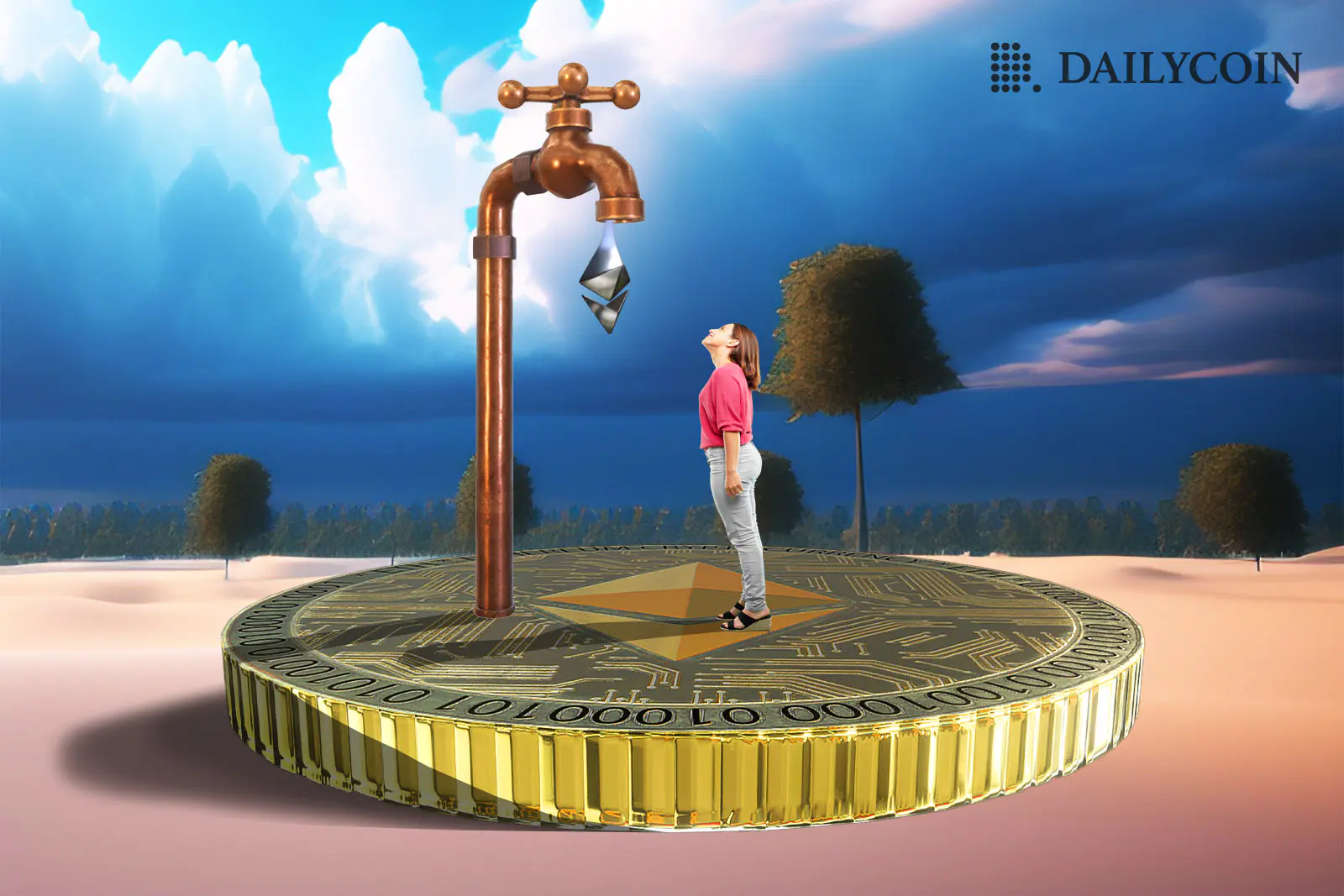 Ethereum stakers deposited thousands of ETH more than they withdrew in the past 24 hours.
Validators are mainly withdrawing their accrued rewards.
There are still a substantial number of ETH waiting for withdrawals.
The Ethereum Shapella upgrade seemed to become one of the bearish upgrades for ETH, the asset. Billions worth of ETH have been enabled for withdrawal.
However, the Shapella upgrade has been a net positive for Ethereum and ETH in all criteria, including a rising number of depositors opting to stake ETH.
ETH Staking Withdrawals Slow Down, Deposits Continue to Climb
ETH holders seem to be bullish on ETH staking. Since the Shapella upgrade went live almost two weeks ago, ETH deposits have been outpacing withdrawals.
According to blockchain data company Nansen, deposits have outpaced withdrawals in the past week. In the past 24 hours, validators deposited 47,219 ETH versus 23,218 withdrawals, a net of 24,001 deposits.
On top of that, most validators are withdrawing their accrued rewards and not the principal.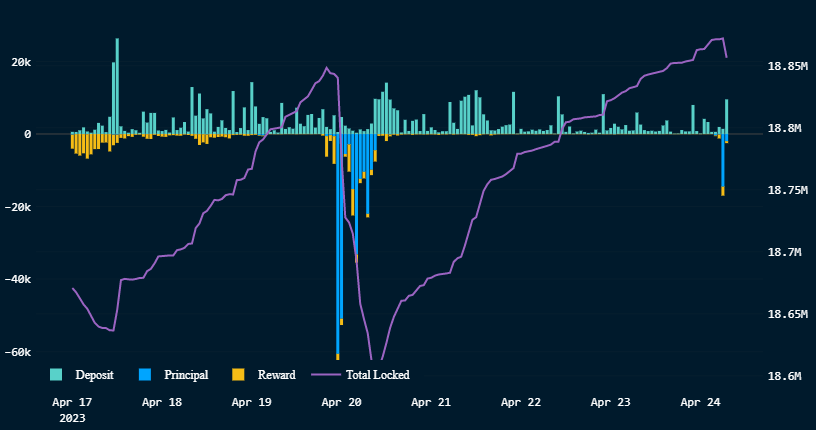 In total, there are 18,863,105 ETH currently being staked by 583,637 validators. The 18 million staked ETH comprises only 14.5% of the total ETH in circulation (around 120 million).
At the same time, over 27,000 validators are waiting for a complete exit, meaning they want to withdraw both their principal and rewards. The total number of ETH validators waiting to withdraw is 883,551, equivalent to around $1.63 billion.
The largest entities withdrawing staked ETH are centralized exchanges like Kraken, Coinbase, Huobi, Binance, and others. Lido, the largest decentralized staking services provider in the market, has yet to support staked ETH withdrawals.
ETH is currently trading at $1,852, according to data from CoinGecko. The second-largest cryptocurrency has been down around 13% in the past seven days.
On the Flipside
There's still a large amount of ETH waiting to be withdrawn that could negatively impact the price of ETH.
Why You Should Care
Traders and investors are heavily impacted by the Shapella upgrade, a highly tradable event that can open up new opportunities.
FAQs
Is Ethereum staking worth it?
Ethereum staking is worth it if you want to earn interest on your ETH. If you choose to stake it, make sure to find the best platform to do it in terms of security and APR.
How long is ETH staked for?
Now that Ethereum has implemented the Shapella upgrade, you can enter and exit the Ethereum staking program whenever you want. If you choose to stake with a liquid staking derivative (LSD) protocol, ensure there are no lockup periods.
How much can you earn from staking ETH?
The APR for ETH staking depends on how you stake your ETH. You can run a full validator, use staking-as-a-service, stake with a liquid staking derivative (LSD) protocol, or use your exchange to stake ETH. Whichever you choose, make sure it's safe and has a decent APR.
What is the minimum ETH for staking?
You need to have at least 32 ETH to run a validator. However, even if you don't have 32 ETH, you can still participate in staking through a pool. A staking pool is where multiple users pool their ETH together to reach the minimum requirement for staking. In a staking pool, you can stake any amount of ETH.
Read more about the largest entities withdrawing staked ETH:
ETH Staking Withdrawals: Kraken and Huobi Among Largest Entities Withdrawing
Read more about Polygon's open letter to EU lawmakers:
Polygon Wants EU to Amend Data Act to 'Protect' Smart Contracts