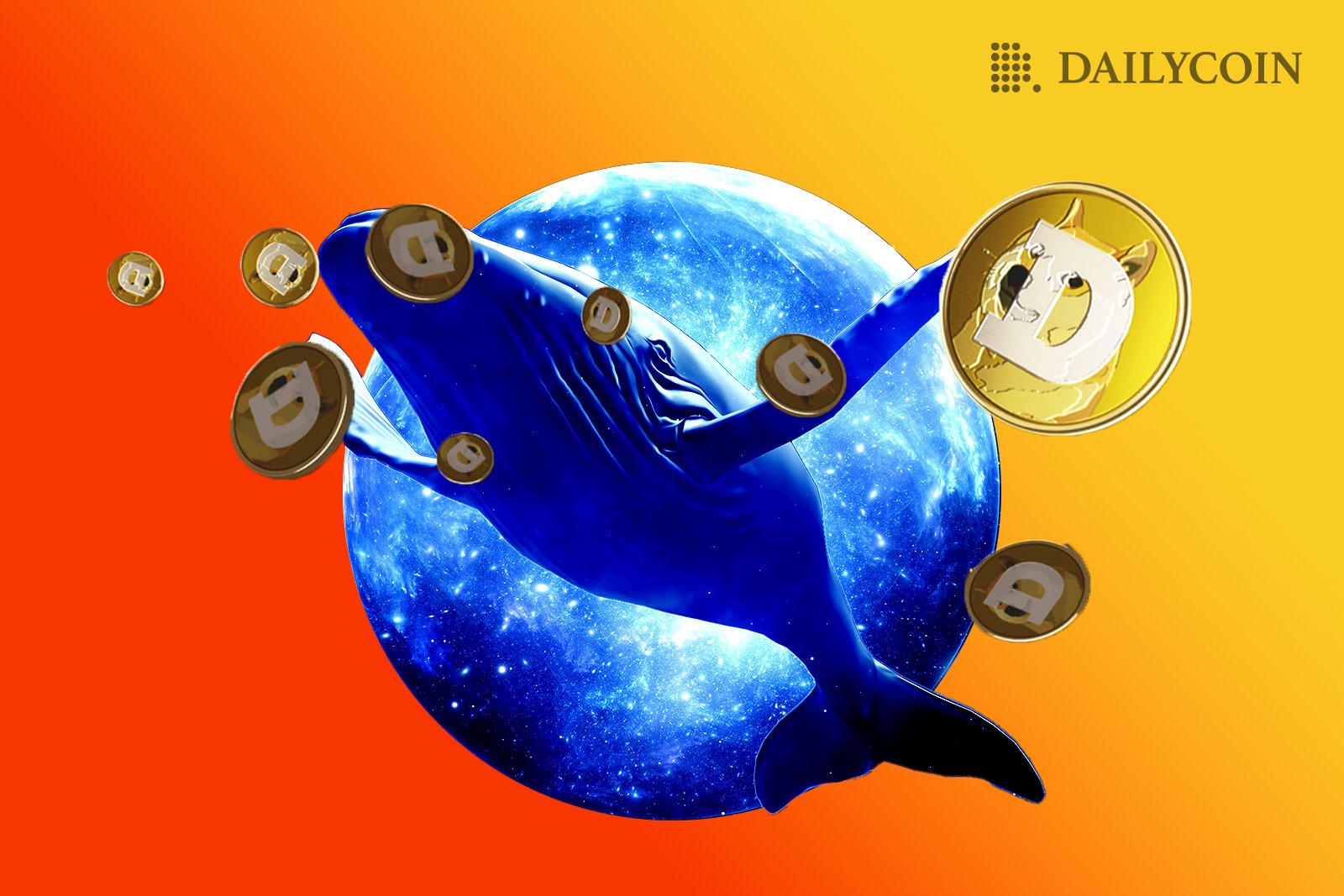 The leading Japanese guard dog themed memecurrency Dogecoin (DOGE) experienced a major influx of new whales on the Binance Smart Chain (BSC) today, as the headlines are mainly focused on the infamous Sam Bankman-Fried's arrest in the Bahamas. The corrupt founder of FTX sparked rumors around Crypto Twitter, which led to bullish signals for Bankman-Fried's arch nemesis, the largest crypto exchange Binance and its CEO CZ.
Thus, the TOP 4,000 Whales on BSC took an interest in DOGE at around $0.087. The weekly price plunge of 11.7% for DOGE served as a wake-up call to the BSC Whales, as DOGE entered the TOP 10 most accumulated crypto assets, along with the blockchain's native BNB (BNB).
DOGE's Star Shines Bright on Coinbase
Over 38 transactions worth $1 million in hours indicate heavy crypto investors choose the canine coin for a long-term investment. However, the largest transactions seen today tower above, as four of them, each worth around $14.5 million, were made in Coinbase-related transfers. Totaling a colossal $58 million, the funds were sent to a Coinbase Pro wallet.
At press time, $14.5 million is worth 170430757 DOGE. Furthermore, Coinbase users are eying DOGE for the price below the key resistance level of $0.09, as seen in the 24-hour trading stats.
Crypto enthusiasts on Coinbase pressed DOGE's accelerator and opened the throttle, as the buying sentiment is at 93%, compared to the 7% that choose to sell their memecurrency assets. Besides, Twitter 2.0, with CEO Elon Musk contemplating on Tesla Phone and Crypto Twitter Wallet, heavily contributed to the intense buying spree.
The 8th-ranked, second-largest Proof of Work (PoW) blockchain, is enjoying more social mentions than ever.
🚨🚨🚨🚨🚨🚨 $53 Milyon değerinde #Dogecoin 4 ayrı cüzdandan aynı anda hareket ederek Coinbase Pro cüzdanına gönderildi.

'' Doge'ler 2021 yılında Coinbase listelemesiyle 4 ayrı cüzdana bölünmüş. Çok muhtemel Coinbase'ye ait.
*Eylül'den sonra cüzdanlara Doge hiç eklenmemiş. '' pic.twitter.com/xTIq2s0nqk

— anıl 💥 (@anlcnc1) December 12, 2022
At press time, Elon Musk's beloved DOGE is changing hands at $0.090092, according to CoinGecko. The 1.2% spike since the BSC Whale transactions gave more confidence to crypto analysts and the light-hearted DOGE Army. For instance, YouTuber, crypto investor, and technical analyst Myles G investments didn't even bother with charts and said: "#dogecoin is about to pop this week. Thank me later."
The top dog memecoin lost an eye-watering $1.5bn to the crypto bears since last week.
In the last seven days, Dogecoin's (DOGE) total market capitalization went from $13.85bn to $12.35bn.
Whale activity often suggests the level of trust the largest investors have in the asset.