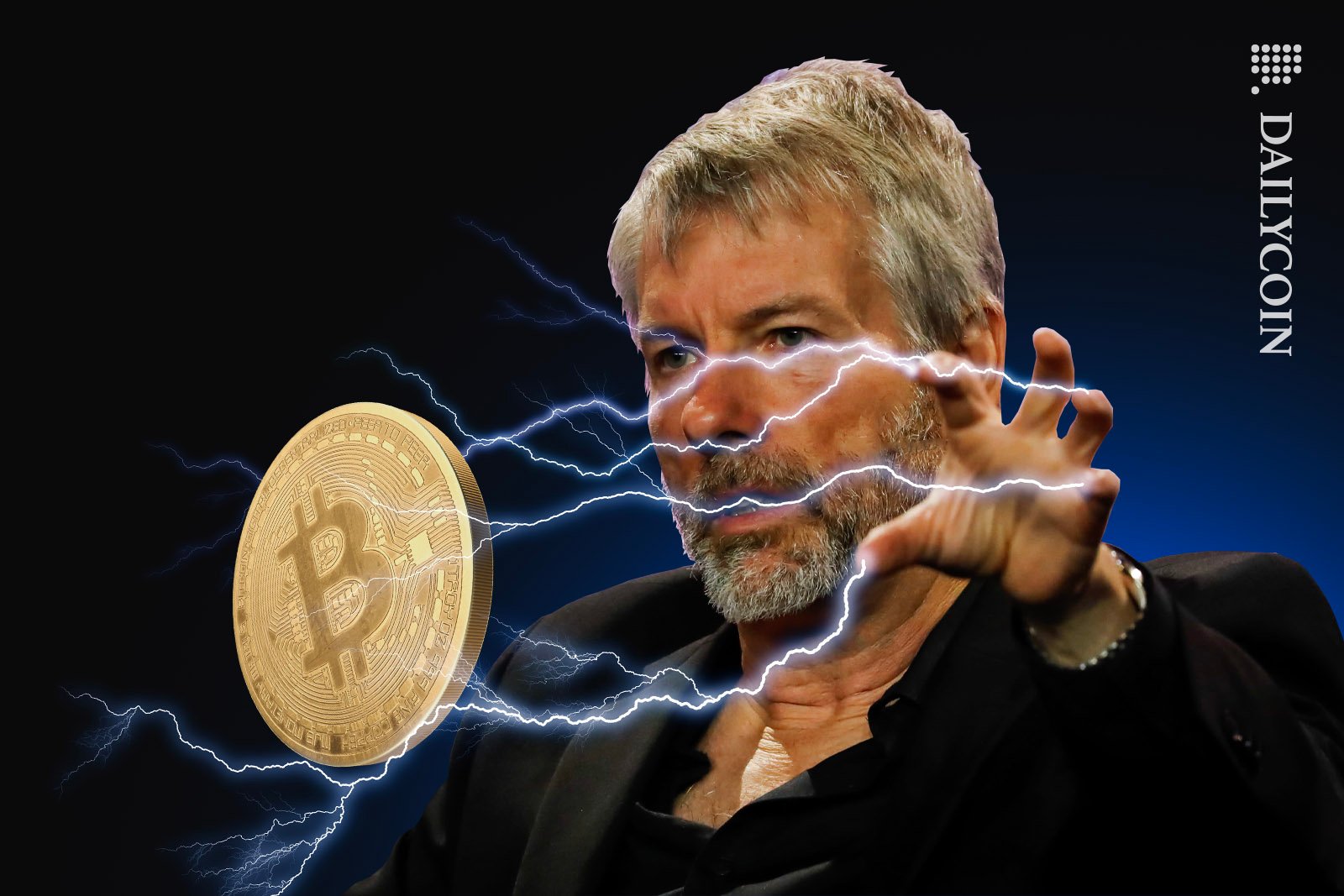 MicroStrategy continues its Bitcoin treasury strategy.
The company remains underwater on its investments.
MSTR and BTC responded favorably to the acquisition news.
US tech firm MicroStrategy continues to forge ahead with its Bitcoin treasury strategy, undeterred by the flat market conditions and ongoing global economic uncertainty.
MicroStrategy chair Michael Saylor revealed that the company had invested $147.3 million to acquire an additional 5,445 BTC on September 24. This latest purchase brings the company's total Bitcoin holdings to 158,245 coins.
MicroStrategy Tops Up Its BTC Balance
Commenting on the latest purchase, Saylor confirmed that the company has now spent $4.68 billion buying Bitcoin, equating to an average buy price of $29,582 per Bitcoin. Based on this, MicroStrategy has an unrealized loss of $511.9 million at the current price.
Stock investors welcomed the news, leading to a bounce for MSTR from an intra-day low of $316.16 to $323.43. Meanwhile, the price of Bitcoin mirrored MSTR, rising from a daily low of $26,033 to $26,280 at press time, but continues to carry a 1.1% loss over the last 24 hours.
The latest acquisition marks MicroStrategy's seventh purchase in 2023, with the previous buy occurring on August 1, when the company acquired 467 BTC at $30,835 per coin.
Bitcoin Strategy
Despite Bitcoin's price falling significantly from its all-time high near $69,000 in November 2021, MicroStrategy continues to stack sats. The company appears unfazed by the crypto winter and ongoing bear market conditions, demonstrating a strong conviction in Bitcoin as a long-term investment.
It is widely known that Saylor considers BTC the ultimate play amid economic uncertainty. Previously, he commented that "Bitcoin is the only investment-grade cryptocurrency" and recommended that onlookers "Stay humble. Stack sats."
Find out more on Coinbase's substantial Bitcoin holdings here:
Coinbase Leads as Largest Bitcoin Holder, Holds 5% of All BTC

Discover how the SFC plans to counter shady crypto exchanges here:
SFC Vows Tougher Stance on Sus Crypto Platforms Post-JPEX