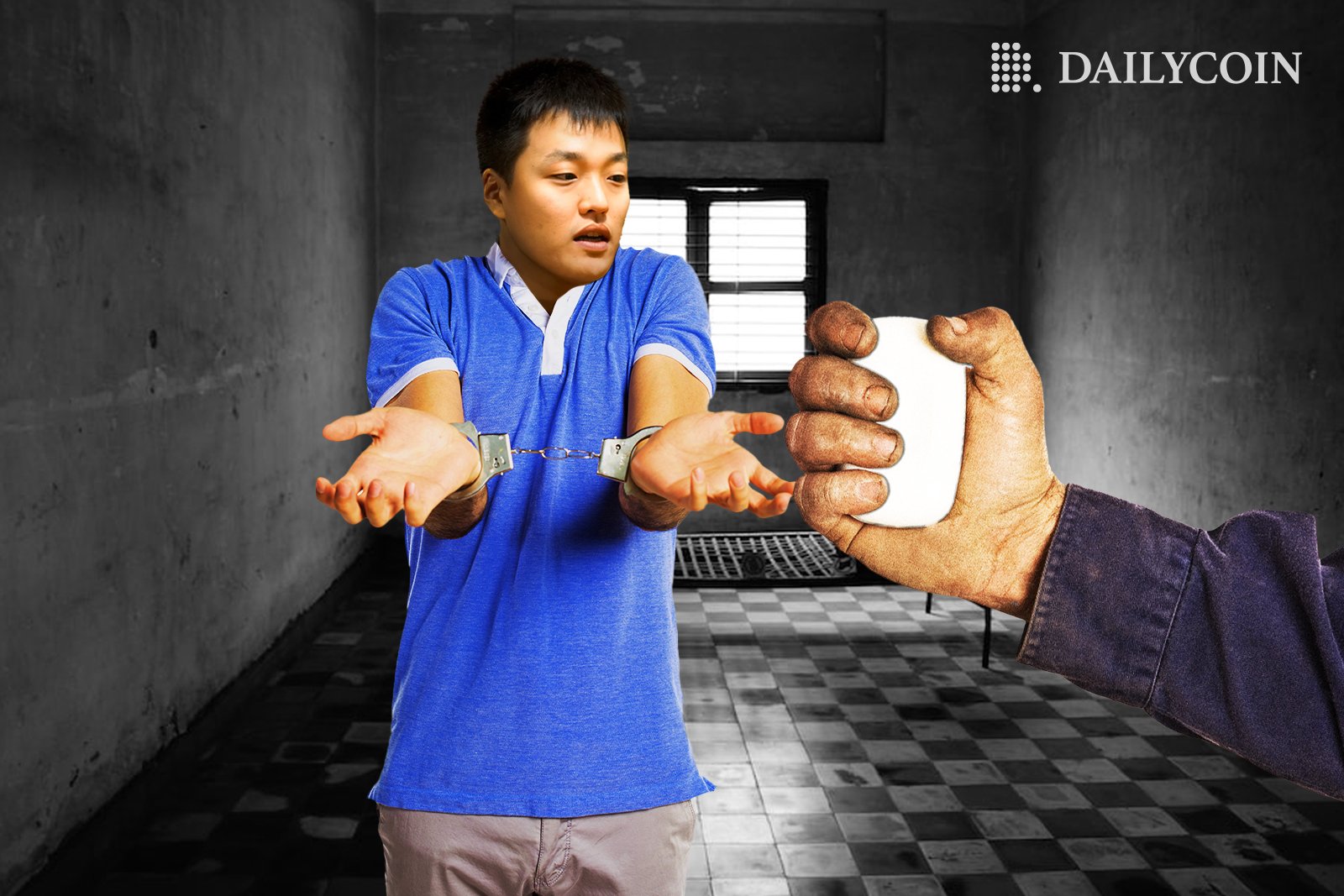 Crypto fugitive Do Kwon was captured in Podgorica Airport last week.
The Montenegrin Interior Minister says Kwon expected VIP treatment.
Kwon and his travel companion have been crossing borders illegally.
Do Kwon, the founder of TerraForm Labs and one of the most notorious crypto fugitives, is being held in a standard medical quarantine in Spuz, a small Montenegrin village next to the capital Podgorica. This was reported by the Montenegrin Interior Minister Filip Adzic on Twitter.
Do Kwon and his travel partner explained to the local authorities that "everywhere else in the world they had been used to VIP treatment." The infamous Terra (LUNA) founder had been on the run for nine months and possessed counterfeit documents, including fake Costa Rican passports, a Hawaiian driver's license, a Belgian passport and a bunch of other "very interesting information," says Mr. Adzic.
Kwon's Great Expectations: VIP Treatment, No Questions Asked
During his time on the lam, Do Kwon was said to be everywhere from Dubai and Serbia to Singapore and South Korea. On top of that, Montenegro Police confirmed that the shamed Terra founder was on his way to catch a private jet to the UAE when he was apprehended at Podgorica airport. The downtrodden entrepreneur, having grown accustomed to a life of luxury, didn't expect Montenegro's cops to be so harsh.
Footage of Do Kwon's arrest
Initially, the Terra (LUNA) ecosystem was designed as a refuge from the external conditions of the global financial market. While most of the stablecoins are pegged to the United States Dollar (USD), Do Kwon attempted to program a stablecoin pegged to the freely-floating Terra (LUNA). The coin was quickly rebranded to Terra Luna Classic (LUNC) after the crash, going from $118 to fractions of a cent in a couple of days.
While many see Do Kwon as an over-confident programmer who had a unique idea, but failed miserably in execution, the Securities and Exchange Commission (SEC) sees the situation very differently. In fact, Gary Gensler and the crew pursued him and TerraForm Labs for conspiring to cheat customers and manipulating the prices of both cryptocurrencies.
Furthermore, South Korea's Financial Supervisory Service Governor Lee Bokhyun recently revealed that he aims Terra's case to come to South Korea, as the local authorities have been helping in the global chase and are expected to "make a strong case for the market and legal society."
On The Flipside
The authorities are still trying to figure out where the shady crypto entrepreneur should be extradited to.
The United States, South Korea and Singapore all want to see Do Kwon prosecuted in their jurisdictions.
Why You Should Care
The Terra (LUNA) and Terra (UST) crash in May 2022 is linked to over $2 trillion crypto assets being sent down the tubes in a matter of weeks.
Delve into the latest DailyCoin crypto news:
SafeMoon Hacker 'Accidentally' Steals $8.9M. Wants to Return Everything