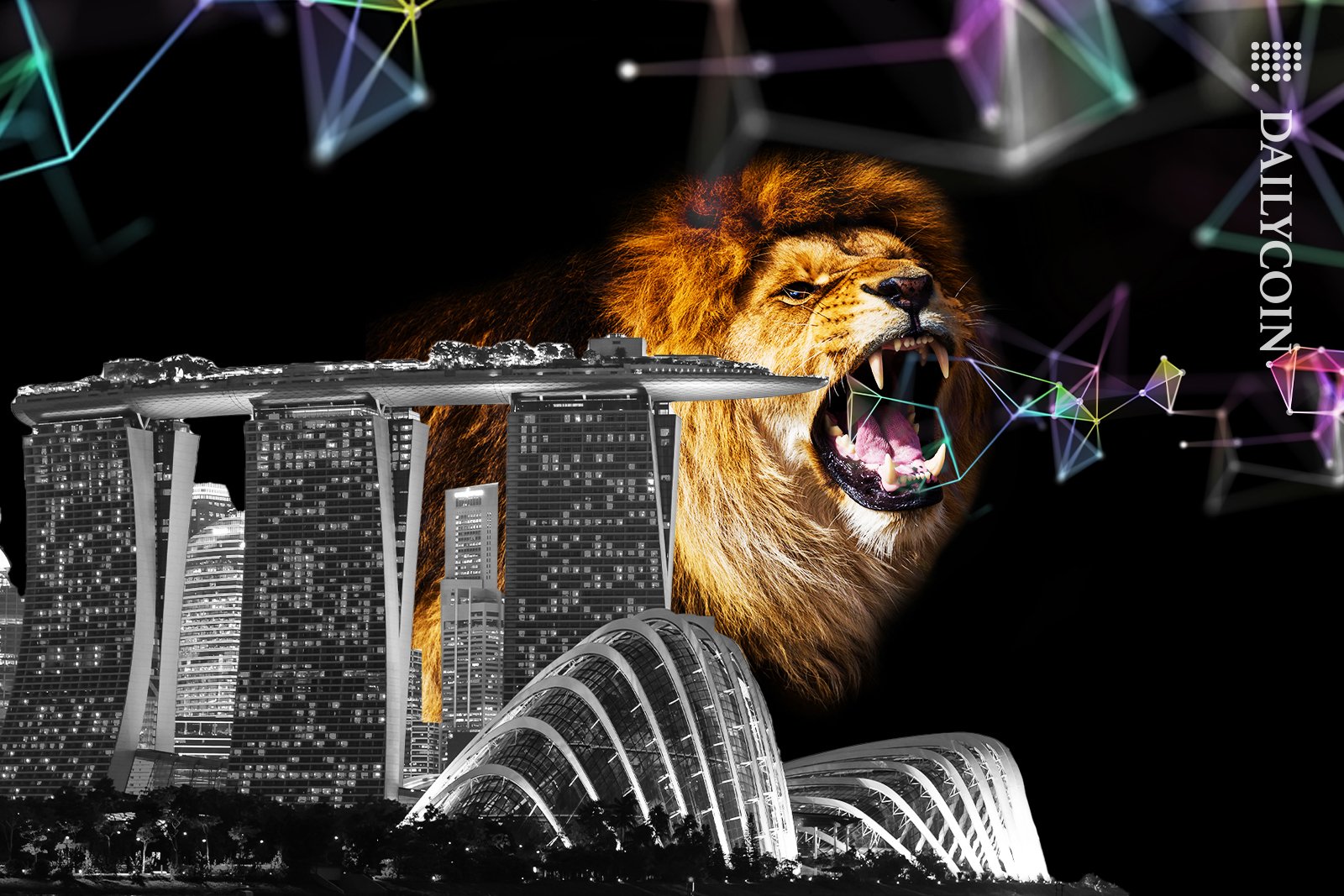 The Monetary Authority of Singapore (MAS) granted Crypto.com a Major Payment Institution (MPI) license.
The license will allow Crypto.com to expand its services to clients in Singapore.
This isn't the first license that Crypto.com has received from the MAS.
Centralized crypto exchanges worldwide have taken a beating in the past year or so. Multiple exchanges have gone bankrupt, while those still alive face increased regulatory scrutiny, especially in the U.S.
That has forced exchanges to look for a more friendly regulatory environment in the eastern part of the world. For example, Crypto.com has just obtained another regulatory license in Singapore.
Crypto.com Receives Digital Token License in Singapore
Crypto.com, one of the most popular centralized crypto exchanges in the world, continues expanding its presence in Singapore.
On Thursday, Crypto.com announced that it had received a Major Payment Institution (MPI) license from the Monetary Authority of Singapore (MAS). The license will allow the exchange to offer its Digital Payment Token (DPT) services in the country.
Kris Marszalek, CEO of Crypto.com, said that the MAS is recognized globally as a "regulator that ensures responsible innovation of the digital assets sector."
"We are proud to receive the license from a regulator that prioritizes consumer protection, safety, and security. We look forward to continuing to collaborate with MAS and leading at the forefront of crypto in our home market of Singapore."
This isn't the first license Crypto.com has received from regulators in Singapore. In November 2022, the exchange received approval for e-money issuance, account issuance, cross border, and domestic money transfer services from the MAS.
Crypto.com's focus on Singapore and other non-western regions indicates North America's current regulatory environment. Kraken, Coinbase, Binance, and other exchanges have been forced to stop certain services in the U.S. or served Wells Notices.
On top of that, Bybit and Binance exited Canada just in the last few days. Crypto.com delisted Tether's USDT in Canada in January.
On the Flipside
Virtually all centralized exchanges have seen volumes decrease dramatically during the bear market. Some of them, like Hotbit, have been forced to shut down.
Why This Matters
Centralized exchanges focusing on eastern regions allow one to understand the current regulatory landscape better.
Read more about an OG ETH wallet suddenly waking up:
ETH Wallet Dormant Since 2015 Moves 8,000 ETH in Minutes
Read more about the huge OP unlock:
Optimism to Unlock Millions of OP Tokens: What It Means for You