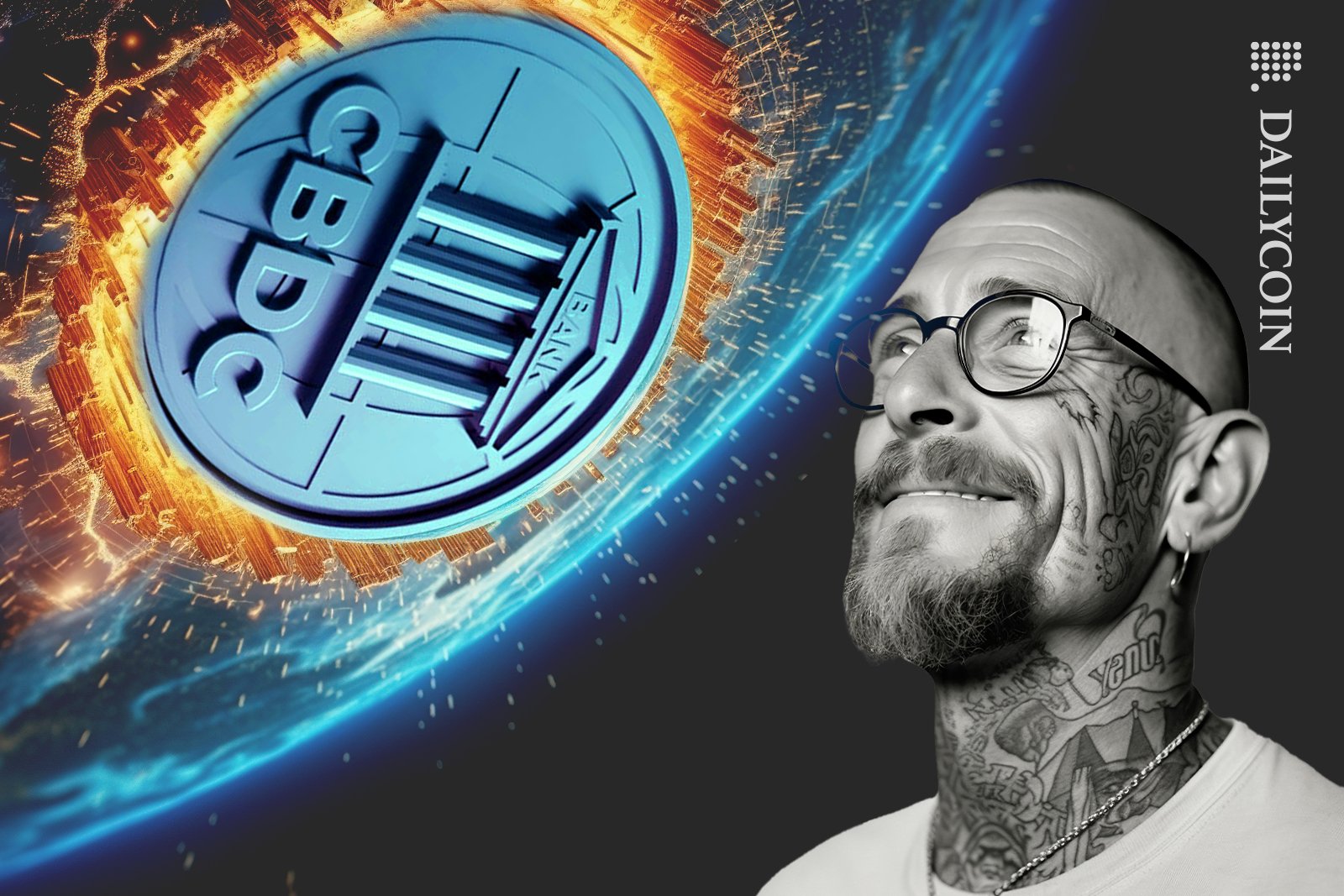 Central banks of France, Singapore, and Switzerland have united in a CBDC experiment.
Central banks have managed wCBDCs without direct platform control, revealing a potential game-changer.
Project Mariana has hinted at the evolution of financial market infrastructures.
In a recent development, the Bank for International Settlements (BIS) collaborated with the central banks of France, Singapore, and Switzerland to conduct a successful trial of cross-border trading involving wholesale central bank digital currencies (wCBDCs).
Bridging Currencies with Project Mariana's Blockchain Innovation
This significant achievement, as reported on Thursday, marks a milestone in the world of international finance. The proof of concept, Project Mariana, revolved around the hypothetical use of euro, Singapore dollar, and Swiss franc wCBDCs within a simulated financial institution environment.
Project Mariana focused on utilizing a shared token standard operating on a public blockchain. This standard was pivotal in enabling seamless interoperability and exchange of wCBDCs across various local payment and settlement systems maintained by participating central banks.
Europe and Asia Explore Innovative CBDCs with Project Mariana
The insights gleaned from this project promise to reshape the landscape of cross-border transactions. As the global financial community witnesses a growing interest in wCBDC, particularly for facilitating interbank transfers, numerous nations in Europe and Asia are exploring this innovative avenue.
Project Mariana was conceived to explore how foreign and exchange settlements might evolve in a world where central banks have issued CBDCs, a notion Banque de France had already highlighted as potentially beneficial for cross-border payments back in June.
On the Flipside
The interoperability of wCBDCs across various local payment and settlement systems could face technical challenges and security risks.
Implementing a common token standard on a public blockchain is no small feat. The technical complexities and potential vulnerabilities in this approach should not be underestimated.
Why This Matters
Project Mariana's successful cross-border wCBDC trial illuminates the path toward a new era of international financial transactions. This achievement not only showcases the potential of digital currencies but also underscores their transformative impact on the future of global finance.
To learn more about legislative efforts regarding central bank digital currencies and privacy concerns, read here:
CBDC Anti-Surveillance Act Gains Momentum in US Congress

For insights into the recent developments surrounding Ripple, SEC uncertainty, and the potential impact of a government shutdown, click here:
Ripple vs. SEC Face Uncertainty Amidst Potential Government Shutdown