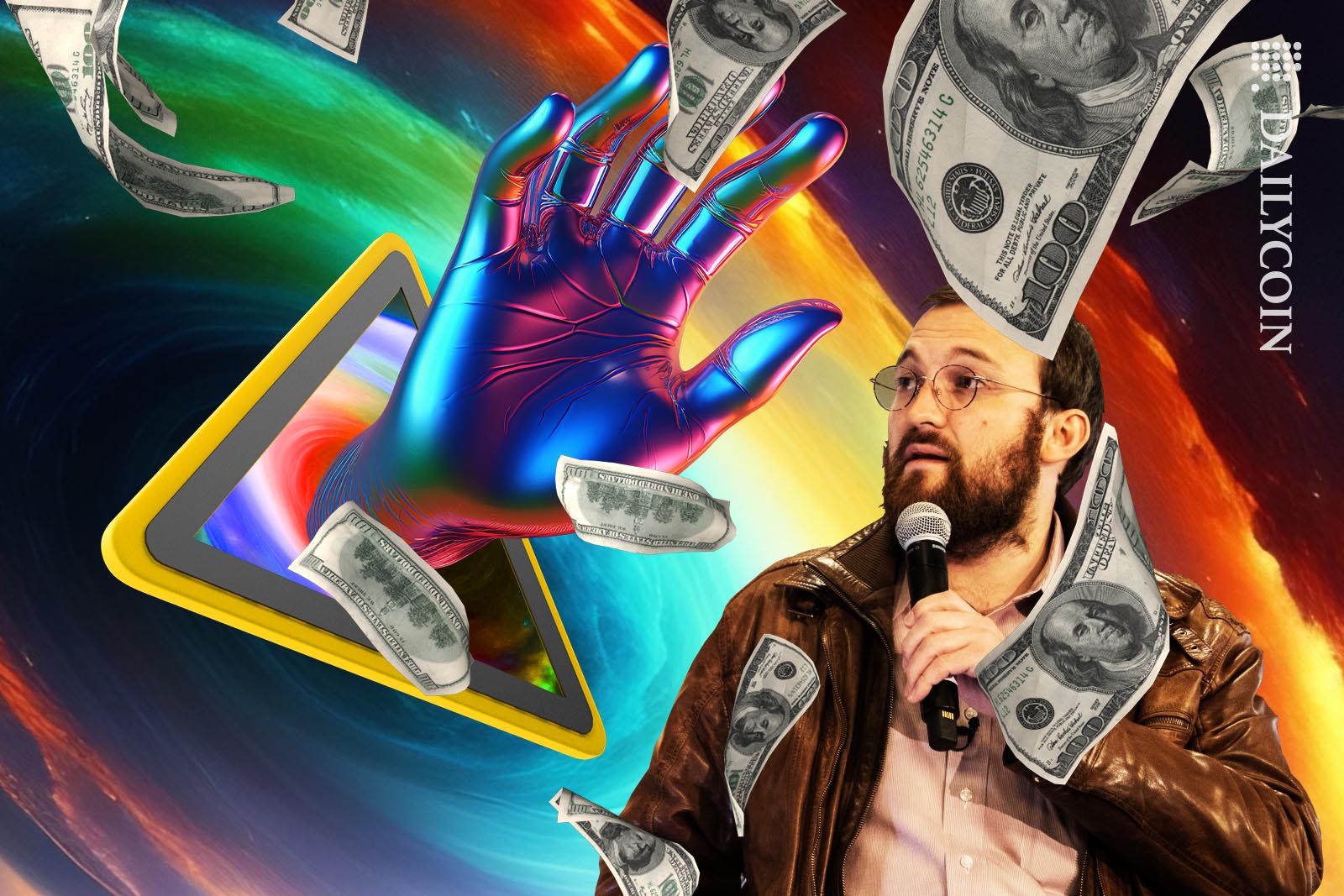 Hackers are now using AI to scam crypto users.
A scammer impersonated Charles Hoskinson to promote a scam.
Charles Hoskinson offered tips and warned users of rising AI scams.
The advent of AI has revolutionized the world, impacting various industries, including cryptocurrencies, healthcare, music, and, unfortunately, even scams.
While AI has benefited many in the crypto industry, it has also allowed scammers to employ more sophisticated methods to hunt their next victims, such as impersonating crypto influencers on the internet.
This time, hackers use the AI-generated likeness of Cardano founder Charles Hoskinson to siphon funds from unsuspecting users. 
A Growing Threat
On June 4, Cardano Founder Charles Hoskinson warned users about an ongoing scam that came to his attention through an email from one of his followers. In the email, the hacker exploited Hoskinson's identity to promote a supposed medical blockchain initiative to deceive users into relinquishing their hard-earned ADA.
Upon closer inspection, it was discovered that the scammer used generative AI to write the email and impersonate Hoskinson. 
Recognizing the gravity of the situation, Charles Hoskinson took to a live broadcast, addressing the prevalence of AI-assisted scams in the crypto industry. Hoskinson referred to the trend as the "future of crypto scams." He highlighted that generative AI's progress is frightening, citing Nvidia's recent development in creating incredibly lifelike human simulations using AI.
Expressing concern over the misuse of AI, Hoskinson raised an alarming possibility: Hackers leveraging AI to create convincing videos and audio of him to promote scams.
He warned that in the next 12 to 24 months, many individuals could fall victim to AI-assisted scams, predicting that millions of dollars worth of cryptocurrencies would be stolen despite his efforts to raise awareness.
Interestingly, the crypto industry is not short of solutions to mitigate these hacks, despite how much of a threat they pose.
Hoskinson Shares How to Stay Safe
While the Cardano founder openly admitted to feeling helpless in the face of this growing threat, he urged viewers to maintain vigilance and authenticate any communication they receive.
Hoskinson suggested using Pretty Good Privacy (PGP) encryption to verify his identity, as it remains impervious to AI encryption.
In PGP encryption, the system creates a public and private key pair. When a user wants to send an encrypted message, they can encrypt it using the recipient's public key. The recipient can then decrypt the message using their private key. This process effectively stops hackers from replicating signatures or impersonating users.
Additionally, Hoskinson showcased Atala Prism, a Cardano protocol that establishes authenticated communication channels to mitigate the risk of AI-assisted scams.
On the Flipside
Why This Matters
Crypto scams are becoming increasingly more challenging, thanks to the introduction of new and advanced technologies. AI poses a severe threat to the crypto industry and could cast a shadow of doubt over the industry.
Read about other hacks:
Atomic Wallet Hack: Fake Refunds Lure More Victims
More on Cardano: