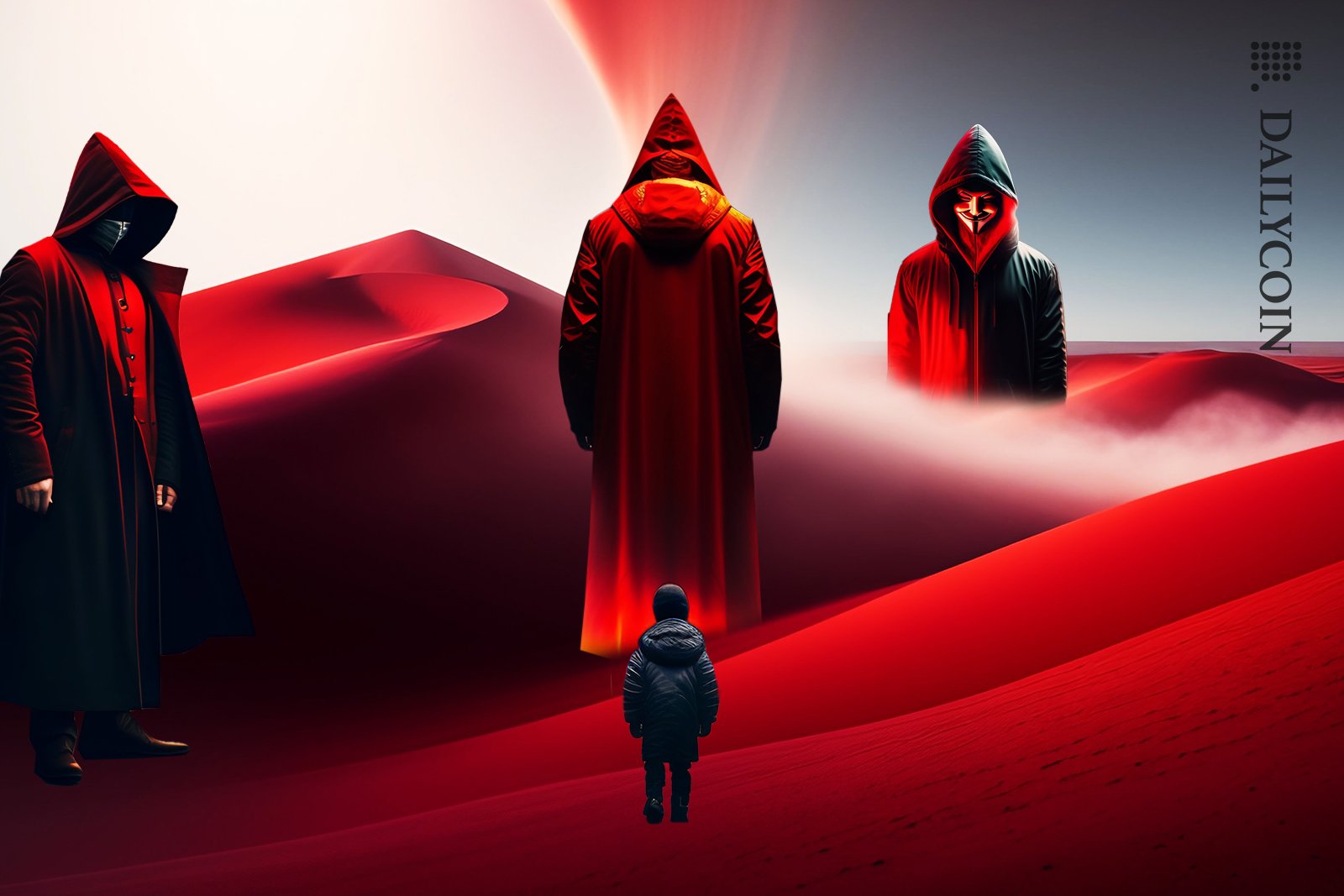 April was bad for exploits, with hackers stealing over $100 million from users.
Numerous decentralized exchanges incurred significant losses in April.
With hacks becoming increasingly common, users must tread lightly and protect themselves.
Crypto scams are showing no signs of slowing down, with the sector still plagued by malicious actors looking for their next victim. In April alone, hackers have successfully stolen over $100 million from users, bringing the total year-to-date crypto scam-related loss to almost half a billion dollars.
Security firms revealed that April was one of the worst months for crypto this year regarding exploits and hacks. Even popular platforms such as Blur, Bitrue, and Sushiswap were deemed unsafe by hackers and scammers consistently exploiting them.
With stolen funds reports flooding the space, it's high time you set up the necessary precautions to stay safe.
Hackers Run Rampant in April
Crypto security and auditing firm CertiK published a compilation of crypto exploits, scams, and hacks, which revealed hackers stole $104 million in April, of which $10 million were related to exit scams and $20 million were connected to flash loans.
According to CertiK's document, over $25 million were lost to a swarm of malicious MEV trading bots, $22 million to the Bitrue exchange hot wallet exploit, and $13 million to the GDAC exchange hack. Other compromised platforms included Yearn Finance, Hundred Finance, SushiSwap, and Merlin DEX, which collectively registered over $24 million in losses.
Additionally, blockchain security company Pecksheild's crypto exploits roundup reported that over $3 million worth of NFTs were stolen in April – a 68% decrease from March. The auditing firm documented that 70% of the stolen NFTs were sold on Blur and 28% On OpenSea.
Although stolen NFT reports have decreased, crypto exploits are still registering significant losses. April, specifically, was marred with scams and hacks, which should raise concerns about platforms' security and risk management practices as well as the importance of due diligence.
How to Stay Safe?
Hacks are becoming increasingly common in the crypto space, and the latest string of attacks should serve as an alarm to protect yourself. Hackers are becoming more sophisticated in their methods; therefore, it's highly advised to set up additional security measures.
Here are some tips that will protect you in the long run:
Exchanges were some of the most affected platforms by exploits and hacks. So, keep larger amounts of crypto assets in hardware or cold wallets.
Keep your recovery phrase private.
Always do your own research.
Double-check links, websites, and emails. Refrain from clicking any link unless it's from a verified source.
Ask for help from officials, and prioritize your safety and security.
Verify and scan all addresses, such as contract, sender, and others, before doing anything permanent.
Report any suspicious activity to the concerned departments as soon as possible.
Set up additional security layers, such as two-factor authentication.
On The Flipside
Why You Should Care
The rising number of hacks can be concerning for newer unaware users, and it could affect their perception of the crypto space. These reports should raise the alarm among crypto users and platforms, prompting them to take precautionary measures.
Read more about rug pull scams and how to prevent them:
How to Spot a Crypto Rug Pull Scam
Hackers are targeting AT&T users:
Hackers Steal AT&T Users' Crypto Assets by Exploiting Their Emails