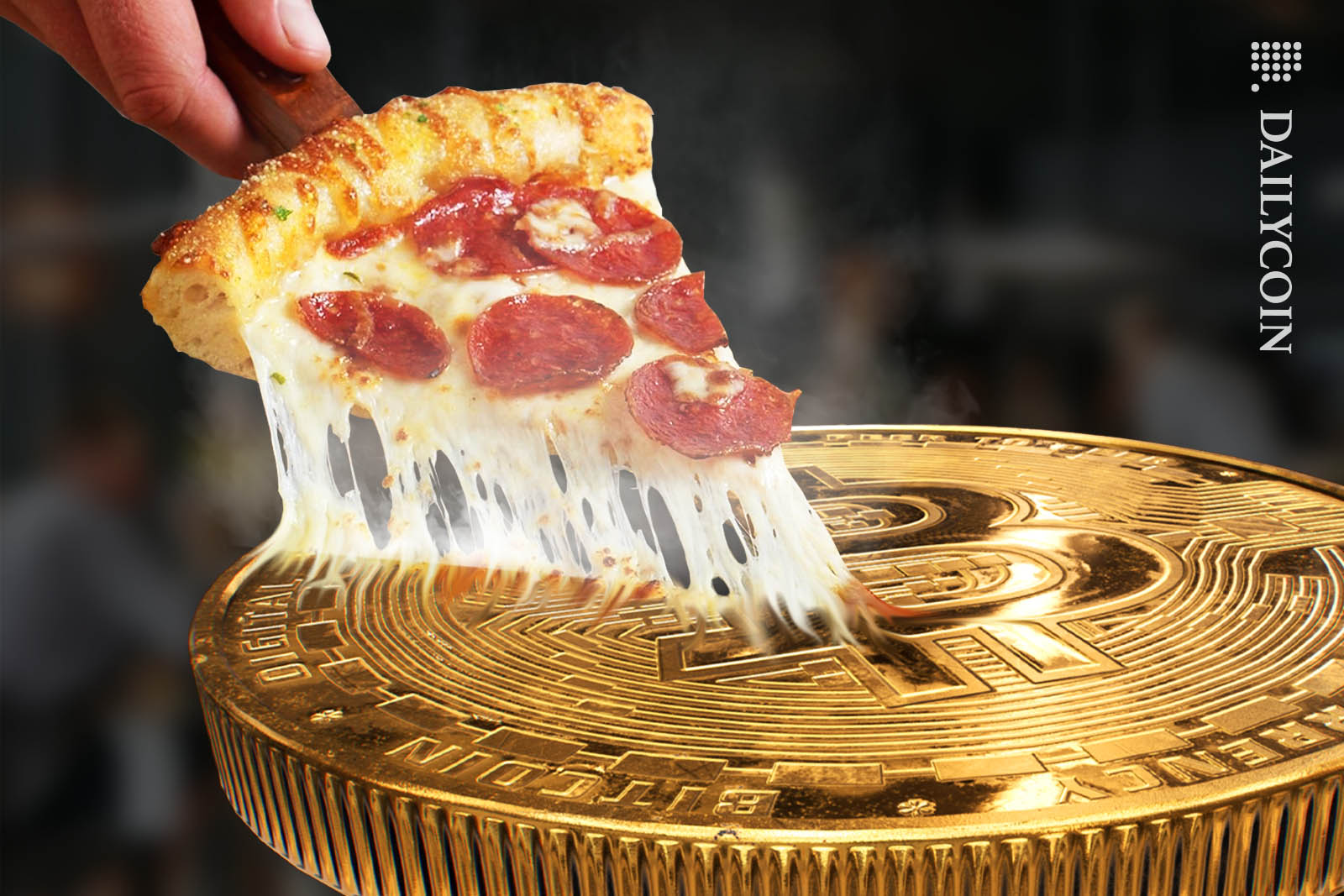 Crypto Twitter celebrates the 13th anniversary of the famed Bitcoin Pizzas.
The cost of the first-ever commercial transaction in Bitcoin soared over the years.
Bitcoin (BTC) traded below key support of $27,000 since 2 PM GMT Sunday.
As Bitcoin Pizza Day, the 13th anniversary of the first-ever commercial transaction via Bitcoin (BTC), kicks in, let's remember how it all started. Laszlo Hanyecz, an American-Hungarian programmer from Florida, attempted to get two large pizzas for 10,000 Bitcoins in 2010.
"I'll pay 10,000 Bitcoins for a couple of pizzas. Like maybe 2 large ones so I have some leftovers for the next day", said the unlucky programmer, only to find out later that he paid millions of dollars for the delivery of two XXL pizzas.
How Much Are the Bitcoin Pizzas Worth Now?
Despite the original thread on Bitcointalk.org receiving immediate interest, it was also packed with sarcastic replies. To illustrate, a crowd of members accused Mr. Hanyecz of "trying to get a free meal," while others advised selling the 10,000 BTC for $41.
Finally, on 22nd May 2010, the request was fulfilled. One sharp crypto enthusiast from the United Kingdom ordered the delivery on Papa John's website and ended up with 10,000 BTC. Having picked up the delivery, Mr. Hanyecz happily shared a pic of one of the most expensive meals ever made.
Nine months later, Bitcoin was equivalent to the United States Dollar (USD). A few years further, on Bitcoin Pizza Day's 5th Anniversary, the two pizzas were already worth $2.4 million. The famed Bitcoin Pizzas from Papa John's are now worth $267 million.
On the Flipside
Most people on the website considered this food delivery for 10,000 Bitcoins a bargain.
Why This Matters
The famed Bitcoin Pizzas story unearths Bitcoin's progress as a top hedge against fiat.
Explore DailyCoin's trending crypto stories:
Crypto Twitter Panics Over False MetaMask Tax Withholding Rumors