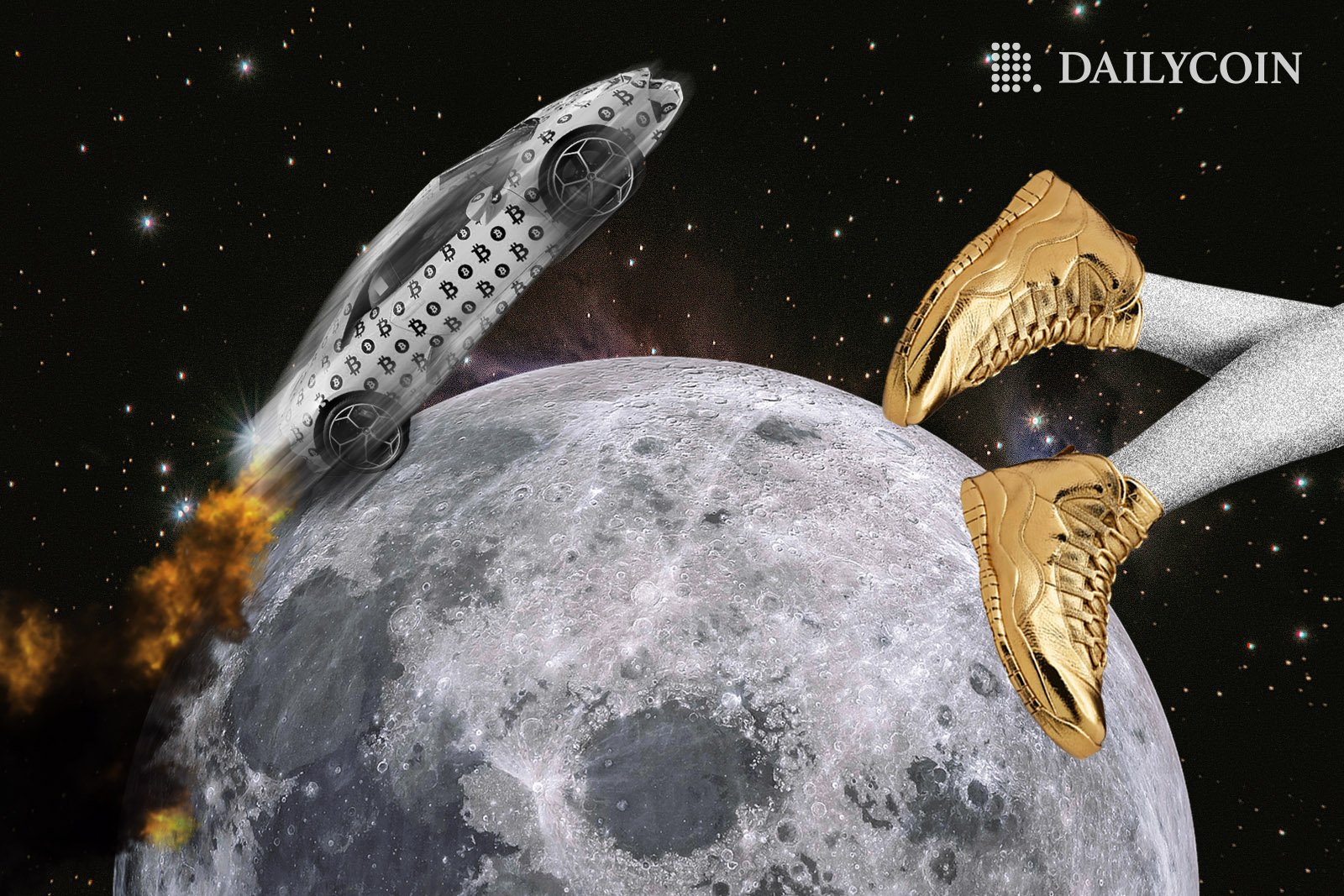 The goal of crypto is simple; to become an easy way for people to buy and sell things without a centralized currency. That's the goal of every cryptocurrency that exists, but sadly crypto is yet to fulfill that goal. Instead, crypto is often seen as a store of value.
However, this doesn't mean that crypto hasn't been used in transactions. Cryptocurrencies have been used in thousands, or maybe even millions of payments, and the value of some of these transactions is astonishing. 
In this article, we'll be exploring the most expensive of these transactions and how (or if) they contributed to the crypto ecosystem at all.
1. The World's Most Expensive Pizza
Pizza is, by definition, not an expensive meal. The most expensive pizza most people have ever gotten probably never hit the $30 mark. However, this person got a pizza that's right now worth around $170,000,000. 
On May 22, 2010, just a year after the first block of Bitcoin was minted, Laszlo Hanyecz posted a simple message to the Bitcointalk forum. He wrote:
 "I'll pay 10,000 Bitcoins for a couple of pizzas... like maybe 2 large ones so I have some leftover for the next day. I like things like onions, peppers, sausage, mushrooms, tomatoes, pepperoni, etc.. just standard stuff, no weird fish topping or anything like that. If you're interested please let me know and we can work out a deal."
The message was simple, but it was the beginning of a piece of crypto history. His post soon gained traction and got the attention of another user. The user agreed and said he would order two large supreme pizzas for Hanyecz for 10,000 Bitcoins. 
The user who paid for the pizza spent around $25, and 10,000 Bitcoins at the time were worth around $41. So technically, the user who delivered the pizza even made a profit on the transaction.
Interestingly, Hanyecz hadn't bought the Bitcoin he had with money. Instead, he'd mined it himself. He was part of the early team of Bitcoin developers and was the engineer who wrote the first GPU miner. So he'd technically gotten those Bitcoins for next to nothing, and his attempt at purchasing pizza with them was just giving them away. 
To make things even more mind-blowing, the original 10,000 Bitcoins were just the first Pizza-for-Bitcoin transactions that Hanyecz would initiate. Over the next few months, he would go on to spend a total of 100,000 Bitcoins on pizza— which is almost two billion dollars in today's Bitcoin price. Simply extraordinary.
The first Bitcoin block was minted in 2009, but it would take nine years for the first entirely Bitcoin-to-Bitcoin property sale to happen.
The trade happened when Michael Komaransky, a successful Bitcoin trader, put his seven-bedroom house in Miami's ritzy Ponce Davis neighborhood up for sale. He slammed the house with an asking price of around $6.5 million and stated that he would accept either Bitcoin or fiat for it. 
Five months later, Komaransky got a buyer who was willing to pay around 455 Bitcoins for the house. At the time, that amount of Bitcoin was worth around $6 million. One Bitcoin was worth around $9,000 when the deal was made. 
Today, one Bitcoin is worth around $17,000. That means that if  Komaransky just held his Bitcoin, he would be up almost 100% just because he made his sale in Bitcoin.
3. 2015 Lamborghini Huracan
What should one do when the Bitcoin they purchased for $115 in 2011 is now worth $420,000? Do they exchange it for cash and spend it, or do they use the Bitcoins — all 45 of them— to purchase a supercar? 
If they are Peter Saddington, CTO of VinWiki, the answer is simple; they buy the supercar. In 2017, Saddington purchased the Lamborghini Huracan with 45 Bitcoins, which were worth approximately $420,000. 
However, Saddington lost a huge chunk of money on that deal, as the Lamborghini Huracan itself is worth only $200,000. He probably paid a premium because he wanted the transaction to be solely in Bitcoin. 
In 2013, a Florida man purchased a Tesla Model S from a Lamborghini dealership. It was the first time the dealership was accepting Bitcoin as currency, and the Tesla was sold for 91 Bitcoins. At the time, that Bitcoin was worth around $109,000. 
The man who purchased the vehicle simply called the dealership and asked them if they accepted Bitcoin as payment. The dealership then did their research and realized that they could convert the Bitcoin to dollars themselves. 
After checking with legal advisors, the dealership went all into the deal and it was done. Today, the 91 Bitcoins used to purchase that vehicle are worth around $1.5 million. Imagine if the dealership never converted those Bitcoins!
In 2013, Skycraft airplanes announced that it would allow people to purchase its airplanes with Bitcoin. 
At the time of the announcement, the company offered the SkyCraft SD-1 Minisport aircraft for sale at only about 85 Bitcoins, which was about $54,000 at the time. That's worth about 1.4 million dollars in today's Bitcoin. 
If you don't have enough Bitcoins to buy a private plane with, you can also use one to charter a private flight. At least that's what Bitcoin foundation member Oliver Jaansens did with PrivateFly. In 2014, PrivateFly.com announced it would start accepting Bitcoin as payment. The company's first customer was Jaansens, and he paid 55 Bitcoins for the flight.
According to Jaansens, the payment was the biggest payment transaction he'd ever made, but it was easy and convenient, especially as it was a short-notice trip.
In 2014, 26 North Yachts made headlines when it announced that it would start accepting digital currencies as payment for its yachts. The company became the first yacht dealership in the world to accept Bitcoins when it made the announcement. While there's yet to be any high-profile purchase of a yacht with Bitcoin, a 52-Foot Sailing Catamaran was purchased with Bitcoin in 2020.
This list has been almost entirely made of luxury crypto transactions. But crypto can also be used to pay for important services like education. While most institutions are yet to be on the Bitcoin train, some are already on it. 
In 2013, the University of Nicosia became the first university in the world to accept Bitcoin payments. In 2014, Kings University in the United States followed suit and became the first university in the US to accept Bitcoin as payment. Since then, a slew of universities has started accepting Bitcoin as payment for tuition. 
Almost anything that can be bought with money can also be bought with crypto. While not every country sells its citizenship, many do so. The South Pacific island nation of Vanuatu is one of those countries, and the country accepts payment through Bitcoin. Other countries that accept payment through Bitcoin include Antigua and Barbuda.
They say that one can never go wrong with investing in land. And one anonymous silicone entrepreneur thought so as well. So what did they do? They brought out their digital wallets and decided to buy a lot of land with Bitcoin. 
The purchase was quite large, and the anonymous entrepreneur used around 2,739 BTC to purchase a 1.4-acre plot of land in California near Lake Tahoe. The dollar equivalent at the time was around $1.6 million. The same BTC today would be equal to $46 million. 
There's nothing more futuristic than using cryptocurrencies to purchase a ticket to space. Okay, maybe there's something more futuristic, but one would need to rack their brains to top that. 
Anyway, that was precisely what the Winklevoss twins did when they purchased the 700th and 701st seats on Virgin Atlantic's SpaceShipTwo rocket plane. The twins paid for their tickets in Bitcoin and had to give up 450 Bitcoins each for their seats. 
Today, that would be around $15 million in total. Unfortunately, the flight to space itself is yet to happen and has now been pushed to 2023. 
A lot of companies that accept crypto only do so when the crypto value is a fraction higher than the real dollar price. They do this to offset the risk of crypto volatility that affects the crypto economy. 
This list doesn't just tell the most expensive crypto transactions, it also shows just how well cryptocurrencies can be used in everyday transactions. That's important to the crypto ecosystem and the people who want to be involved.