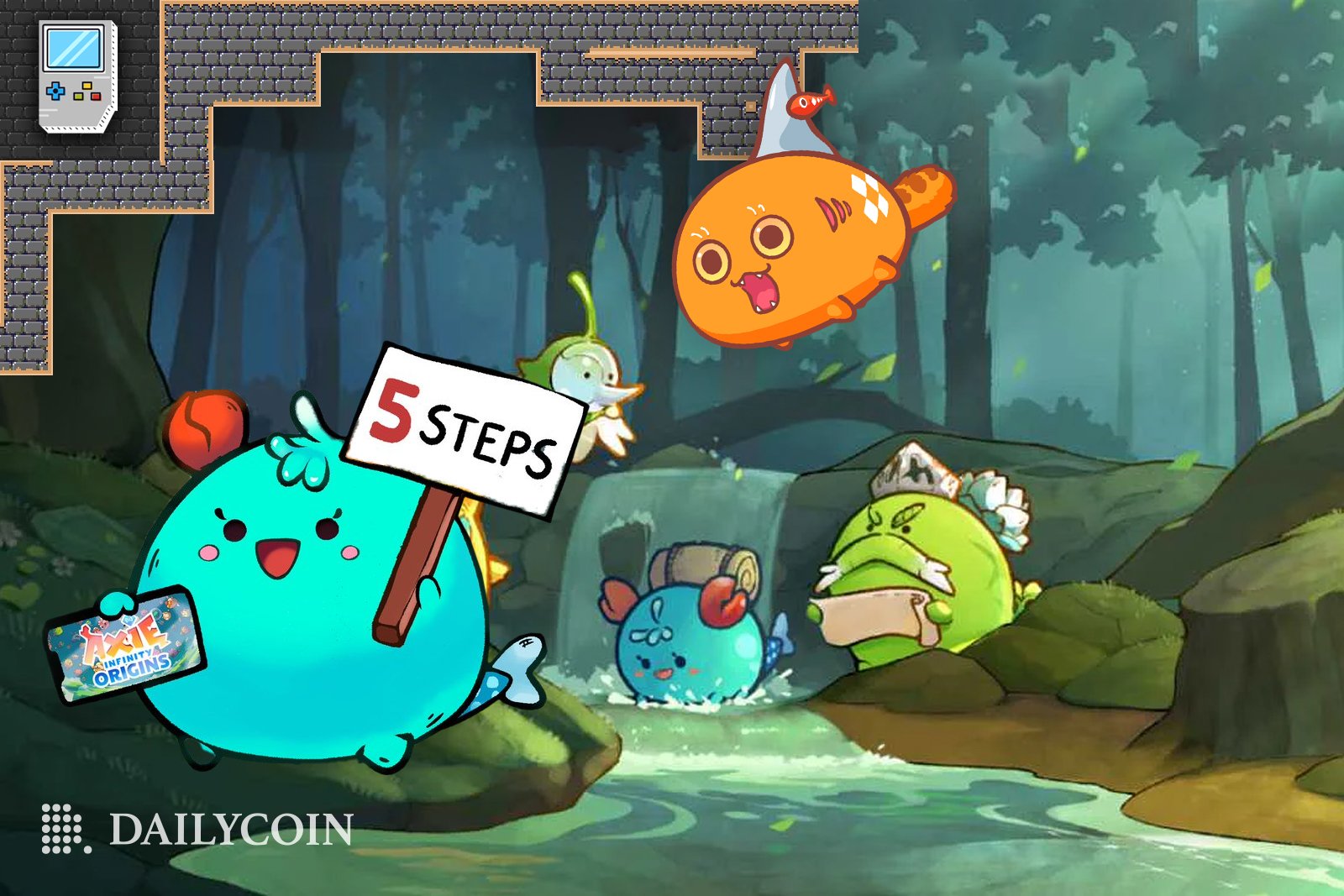 Axie Origin Season 2 aims to introduce mechanics such as Keep, Energy Burst, and Bloodmoon tweaks.
Players can expect the new season to focus on providing specific playstyles for every class and introduce numerous changes to the cards, runes, and charms.
Through a series of tweets, one of the most popular Play-to-Earn (P2E) games, Axie Infinity, announced numerous changes in the upcoming Season 2 of Axie Origin.
The game's developers will focus on introducing new mechanics throughout the season, such as tweaks to the core mechanics. Alongside these changes, players can expect numerous updates to cards, runes, and charms that will see implementation.
Axie Origin Season 2 Changes
The series of tweets posted on November 21, 2022, pointed out numerous changes, such as focusing on creating specific playstyles for each participating class. 
Based on the announcement, the season will begin on November 23 and will roll out through four stages.
The first will introduce the updates to the core gameplay mechanics, such as Keep, Energy Burst, Bloodmoon, and other tweaks.
The second stage will then introduce updates surrounding the cards, runes, and charms.
As players look forward to Stage 3, they can expect to see balances within the game based on data received from community testing and overall feedback. Stage 4 involves the final launch of Season 2 after implementing these tweaks. 
Members of the Axie Origins community, such as the team behind QU3ST, a tool for building the front end of Web 3.0 applications, showcased the new crafting animations implemented within the game on November 23.
Axie Infinity initially introduced patches and fixes for Axie Origins on November 11 and aims to improve the game even further. 
Axie Origin is a battle-focused version of Axie Infinity that has its own unique game mechanics, art style, and storyline. However, it does not have any entry costs. This makes it much more accessible to players, along with the fact it is available on Android.
The initial descriptions for these updates are shallow. Players can only gain substantial information surrounding each update and a more in-depth look as each one rolls out, a decision likely made to drive further anticipation and hype within the GameFi space.
Projects which receive regular developments and updates, such as Axie Origins, indicate that the GameFi space has remained stable and healthy despite the rough conditions regarding the recent price movements of numerous cryptocurrencies.
The broader crypto market has not impacted the blockchain gaming space as much as other sectors of DeFi and crypto, which saw decreases in value and market capitalization. 
Players can expect numerous updates going forward from the Axie Origin team and other developers.