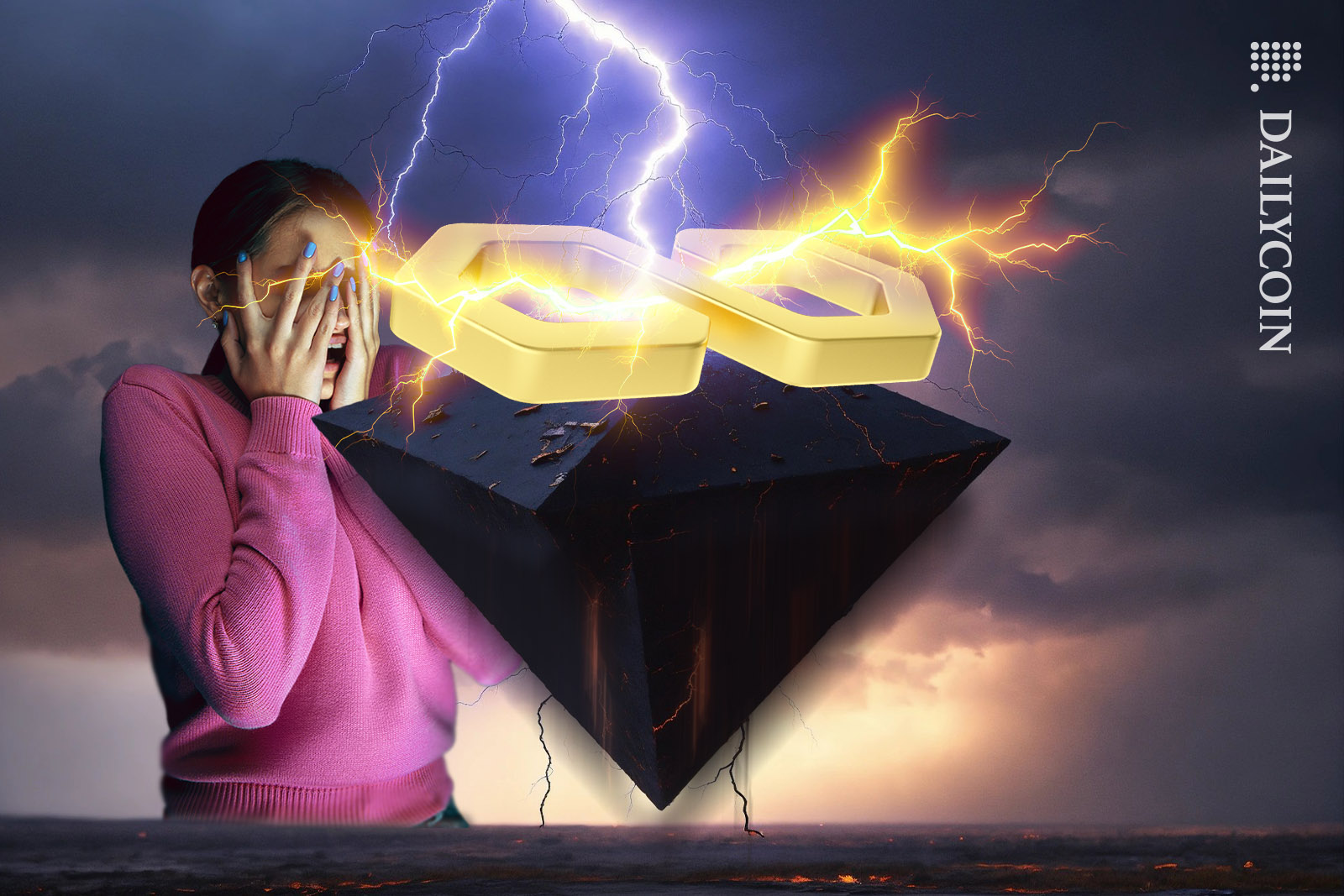 Several wallets have sent millions of MATIC to exchanges.
These exchange deposits have sparked fears of an impending price drop.
The source wallet of these transfers has raised eyebrows in the past.
MATIC, the native token of the Polygon PoS chain, has enjoyed a meteoric rise in the past 30 days as the bulls eye the highly coveted $1 price point. With millions of MATIC flooding exchanges in the past 24 hours, however, investors have been given pause for thought.
Can MATIC soak up the pressure, or will the $1 target prove too ambitious?
$70M MATIC Flood Exchanges In Potential Token Unlock
On Thursday, November 16, crypto smart money tracker Lookonchain noted that a wallet tagged "Polygon (Matic): Ecosystem Growth" had distributed 217 million MATIC (worth $198 million) to 70 wallets in what could be a scheduled token unlock. Out of these 70 wallets, 32 have sent about 77.56 million MATIC (worth $70.6 million) to multiple exchanges, including Binance, OKX, Coinbase, Coinbase Custody and Bitfinex.
The transactions have unsurprisingly sparked fears of a sell-off that could trigger a dump in MATIC's price. This is because exchange deposits typically indicate an interest to sell. Recent fears are heightened by the unknown purpose of the wallet in question.
Polygon Labs did not immediately return a DailyCoin request for comment.
It is not the first time that the activities of this wallet have raised eyebrows within the crypto community. In November 2022, a member of the crypto community highlighted that the wallet had sent MATIC to multiple wallets, all of which allegedly dumped them on Bitfinex.
Can MATIC Hold On?
Amid the recent large exchange deposits, MATIC is trading at $0.9307, representing a 1.87% decline in the past 24 hours, according to CoinMarketCap data at the time of writing.
The MATIC/USDT four-hour candle chart suggests that the asset's price has been moving sideways since Monday, November 13, with support around the $0.8648 price point and resistance around $0.9563. A break of these levels will likely signal MATIC's direction in the short term.
On the Flipside
The reason for these transfers remains unclear.
Why This Matters
The recent deluge of exchange deposits could put selling pressure on MATIC and, in turn, put the brakes on its upward momentum.
Read this to learn more about Polygon's recent momentum:
Polygon DEX Volume Catapults to 8-Month High Amid 895% Surge

Find out why OKX's Layer 2 venture is receiving flak:
Here's Why OKX's Polygon-Powered L2 Has Drawn Some Flak