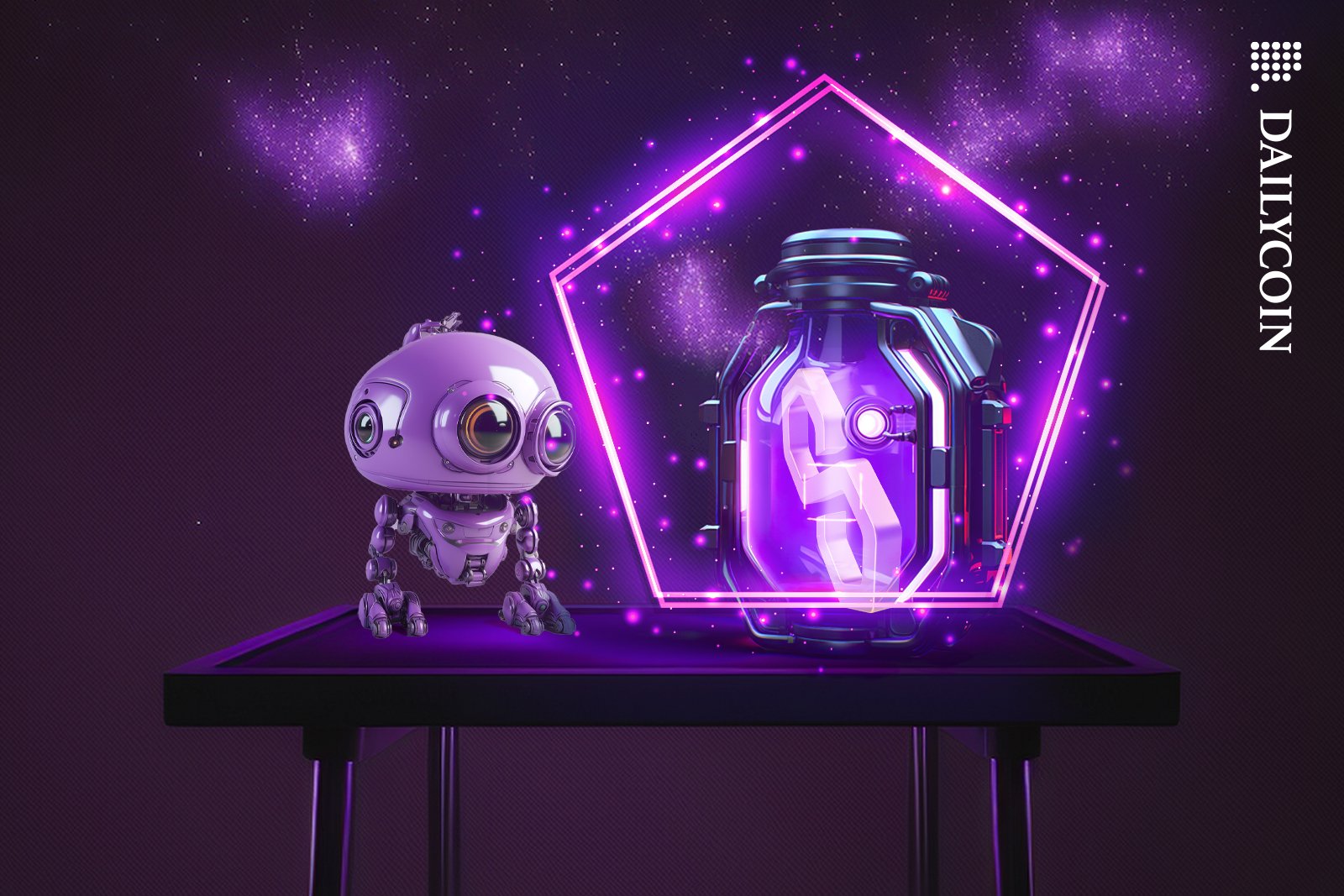 Polygon zkEVM is set to undergo its first major upgrade.
Dragon Fruit promises to improve the overall developer and user experience.
The upgrade comes as ZK technology takes center stage in the Polygon 2.0 roadmap.
Despite launching in an extended bear market, Polygon zkEVM has grown steadily, underlining developers' efforts to push the boundaries of what is achievable in Ethereum scalability.
Five months and over 400,000 users later, the network is about to undergo its first significant upgrade, promising to improve the overall developer and user experience.
Dragon Fruit
Polygon zkEVM is set to undergo its first major upgrade, dubbed Dragon Fruit (AKA ForkID5). Polygon Labs revealed that developers have already initiated the process for the upgrade's execution in a blog post on Thursday, August 31.
The most important feature of the Dragon Fruit upgrade is PUSH0, the latest EVM operation code, which came with Ethereum's Shapella upgrade in April 2023. With Push0, Polygon zkEVM will maintain its EVM equivalence with support for the latest version of Solidity, Ethereum's smart contract programming language, allowing for a seamless developer experience.
EVM-equivalence is a selling point of the Polygon zkEVM network as, unlike other scaling solutions, it does not require an additional interface like a compiler to run Ethereum smart contracts. As such, developers can port their applications from the Ethereum network to the Polygon zkEVM with minimal effort and no code changes.
Aside from PUSH0, Dragon Fruit also fixes a bug experienced during transaction parsing.
Dragon Fruit is scheduled to be implemented on September 10, after a ten-day timelock, to give users ample time to withdraw assets from the network before the upgrade if they wish to do so. Following the upgrade, developers must switch to the latest node, prover, and bridge services versions.
The Dragon Fruit upgrade comes as ZK technology takes center stage in Polygon Labs' multi-chain vision for scaling the Ethereum network in line with the 2.0 roadmap.
The Road to Polygon 2.0
In June 2023, Polygon Labs unveiled the Polygon 2.0 roadmap to offer unlimited scalability and unified liquidity to the Ethereum chain through a network of ZK-powered Layer 2 networks.
In line with this vision, the team has outlined plans to make several significant changes to the network, including transitioning the PoS chain to zkEVM validium, upgrading MATIC to POL, and revamping governance. Polygon Labs has also launched the Chain Developer Kit for app chain builders looking to join the Polygon 2.0 ecosystem.
On the Flipside
Despite Polygon's technological feats, MATIC remains 81.52% below its all-time high of $2.92, per data from CoinGecko at the time of writing.
Daily transactions on Polygon zkEVM have declined 77% since August 4, from 122,136 to 28,057 on August 31, per data from Polygon zkEVM Explorer.
Why This Matters
Dragon Fruit is Polygon zkEVM's first significant upgrade. The upgrade promises to help the network achieve an improved developer and user experience.
Read this to learn more about the state of the Polygon zkEVM network:
Polygon zkEVM Hits 400K Unique Addresses Despite Dwindling Activity
Find out more about Polygon's innovative plan to support Ethereum core developers:
Polygon Affirms ETH Alignment with Innovative Plan to Fund Core Devs