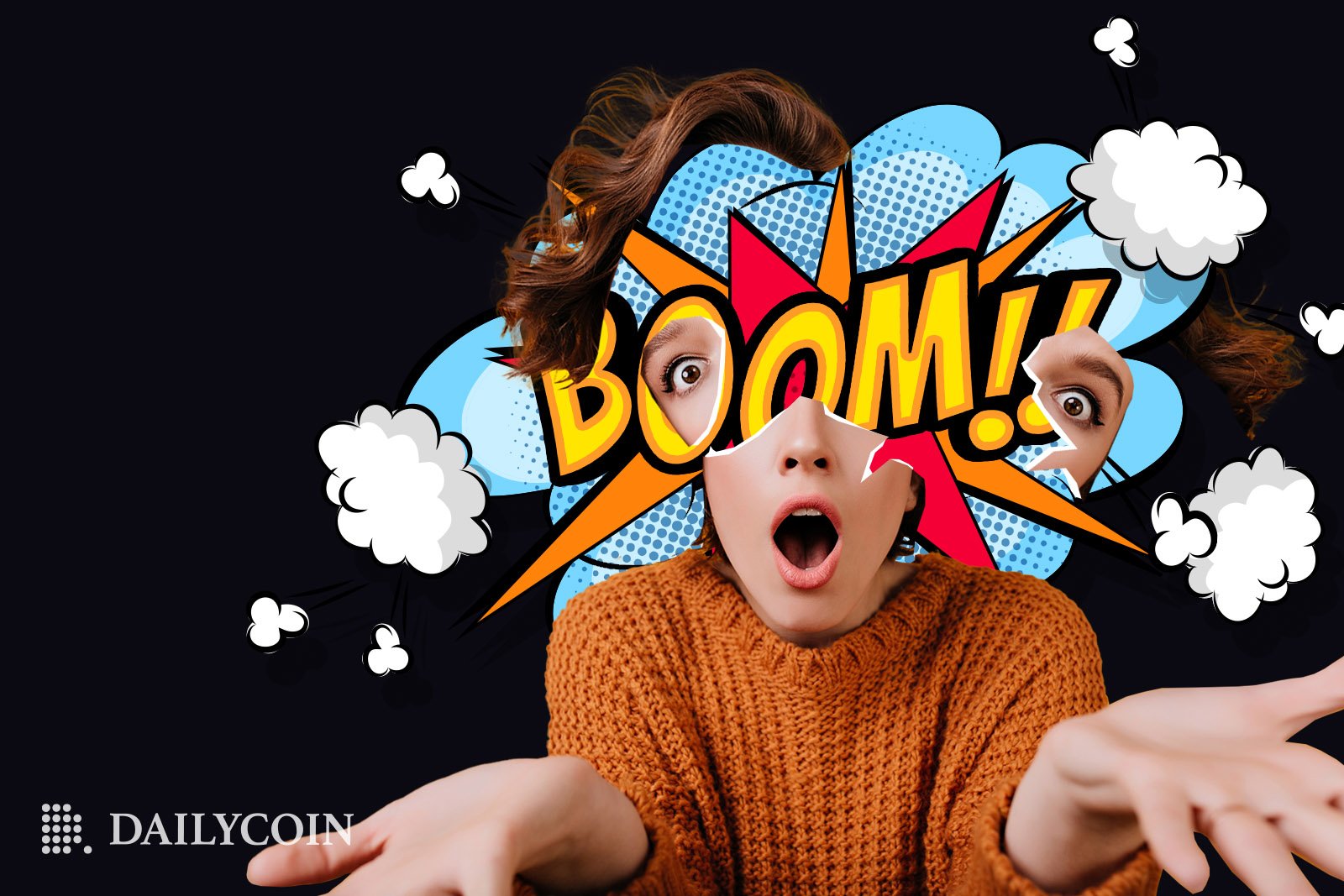 The new crypto exchange OPNX recorded $13.64 in trading volume.
Twitter takes down OPNX's official account, native token FLEX drops 13%
OPNX CEO Leslie Lamb addresses the "lack of liquidity" one day after launch.
Su Zhu and Kyle Davies, the two infamous founders of the bankrupt crypto hedge fund Three Arrows Capital (3AC), will have to try harder to convince the public to join their new tokenized debt-focused crypto exchange. 
Launched just yesterday, OPNX (Open Exchange) went through an absolute fiasco as the trading volume across the whole platform totaled just $13.64. On top of that, the platform's native token Flex Coin (FLEX) plunged by 13% and now trades at just $1.78, exiting the TOP 200 by global market cap, according to CoinGecko. As if that wasn't enough, the exchange's Twitter account was abruptly suspended.
Crypto Ghost Town: Empty Order Book Shocks Users
The OPNX crypto exchange failed miserably to attract substantial attention, as the trading volume on most pairs on the platform is around $20-30 per day. Some pairs, like ETH/USDT, have no trading activity at all. Additionally, recently leaked information suggests that Su Zhu and Kyle Davies managed to fill the $25 million funding round with the help of a sovereign wealth fund of the Kingdom of Bahrain.
"Pathway to Wholeness" by Mark Lamb
Meanwhile, Mark Lamb, one of the co-founders of OPNX, is publicly asking Roger 'Bitcoin Jesus' Ver to return the $84 million loan allegedly given out of customer funds. In return for accepting the $84 million payment plan, Lamb offers Ver two years of free trading on OPNX.com.
The tokenized debt exchange is trying to open a niche market worth $20 billion, but veterans on Crypto Twitter are not buying it.
Furthermore, OPNX CEO Leslie Lamb's introductory speech on Twitter was taken down hours after uploading. The CEO later explained to the media that there are "no internal market makers" for the crypto exchange to properly operate.
On the Flipside
The OPNX crypto exchange is set to roll out a public marketing program "to spur liquidity."
Three Arrows Capital founders Kyle Davies and Su Zhu are still on the run from authorities.
Why You Should Care
The emergence of a crypto exchange focused mainly on tokenized debt is a unique approach to the current crypto market conditions.
Explore the latest tendencies of crypto:
Bitcoin's Ultimate Easter Egg: Hidden White Paper in MacOS
Crypto.com Adds BONE/SHIB Pair, SHIB Retests Key Resistance