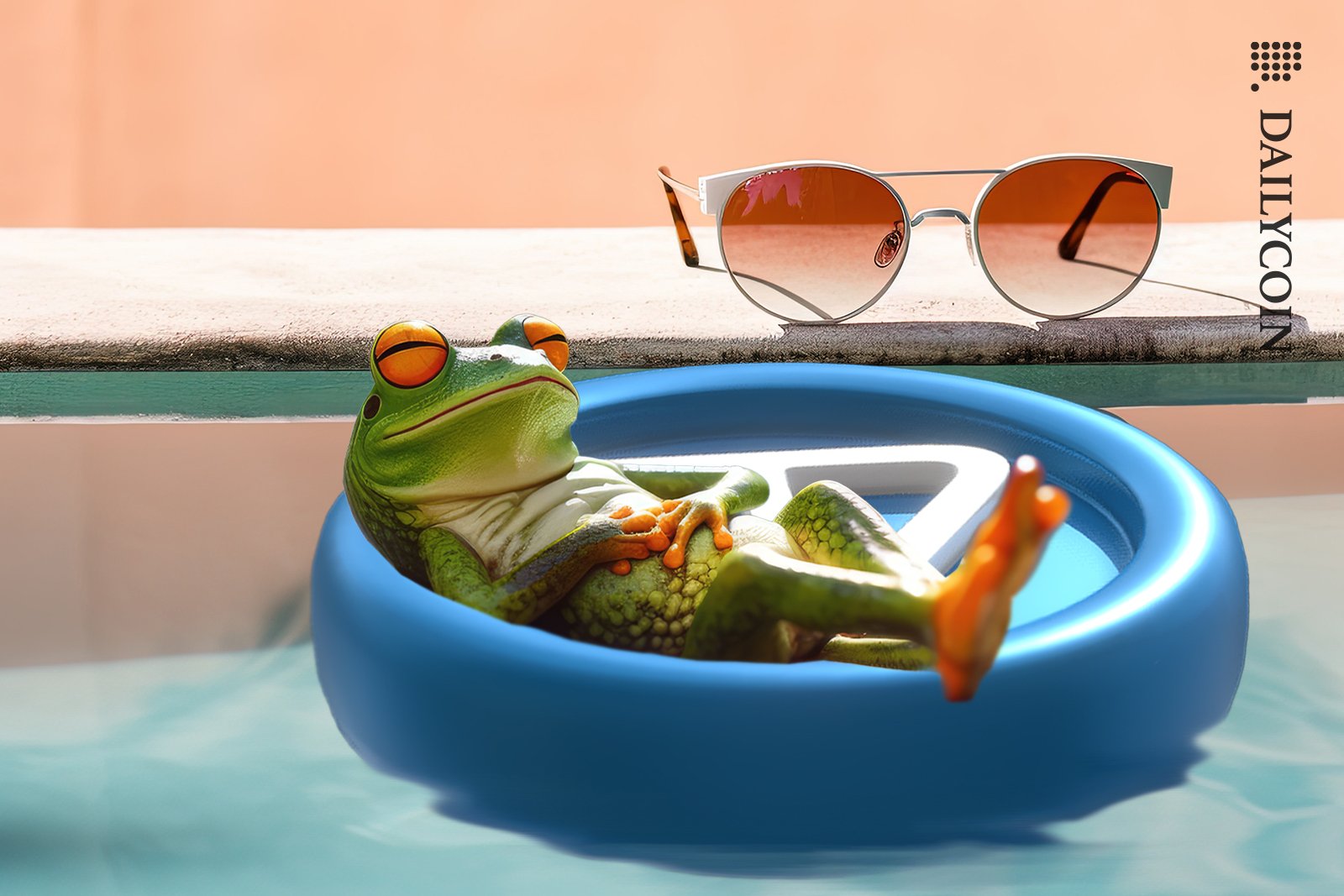 TON Foundation launched a seamless wallet on Telegram.
The self-custodial crypto wallet is available to 800M users.
TON Foundation aims to onboard 500M people onto Web3.
Toncoin (TON) shows resilience to the market-wide bear takeover, emerging as the top gainer of the week. The native token of The Open Network made it to the TOP 10 by global market capitalization after an impressive 73.7% monthly run, affirming the altcoin's upside potential.
This comes just a week after Telegram, one of the largest messenger apps, launched the highly-anticipated seamless Telegram wallet, officially called Wallet in Telegram. The name speaks for itself – the self-custodial crypto wallet is directly linked to the messenger, so it pops up in the account menu next to 'My Stories.'
Narrowing the Gap Between Crypto and Social Media
However, this new groundbreaking feature is yet to be launched worldwide – according to the official roadmap, the global launch of the TON Space Wallet will occur in November 2023. While there's still a long way to go to meet the super app ambitions and surpass Elon Musk's rival, X, Toncoin has already made huge strides, inking 69% in the green since last year.
At press time, TON trades at $2.35, according to CoinGecko. TON Foundation's President Steve Yun aims to bridge the gap between crypto and social media: "TON ecosystem is designed to make crypto feel like social media," he stated.
Rival Altcoins Battle It Out in the TOP 10 Shuffle
Toncoin's price movement began on August 26th, 2021, for $0.42 per coin. Telegram's official coin skyrocketed in November 2021, claiming an all-time high of $5.29. However, one of the world's most popular messaging apps had to set $TON free after the U.S. Securities and Exchange Commission (SEC) slapped the app's developers with a whopping $18.5 million in fines for selling unregistered securities called "Grams."
Despite the legal issues, TON is back on track, as Telegram messenger brings a fresh bouquet of utility cases for this cryptocurrency. The Daily TON even posted a 12-minute read blog post explaining how TON can be used in everyday situations.
New utility cases include paying for a coffee with your mobile phone, taking control of your content royalties via a Web3-based premium subscription platform, or simply buying NFTs in a built-in marketplace with just a few clicks. At its core, Telegram's Web3 vision is similar to Elon Musk's vision for X – an all-inclusive super app that has its own financial ecosystem.
Naturally, this year's groundbreaking developments regarding TON make the newcomer crypto a real contender to stay in the TOP 10 for the long term. It has already surpassed Dogecoin (DOGE) by global market capitalization.
Notably, there's a very slight difference between Dogecoin (DOGE), Solana (SOL), and Cardano (ADA) in terms of global market capitalization. Crypto traders on Twitter speculate that TON could surpass the aforementioned alternative cryptocurrencies in November when the TON Space Wallet is globally launched.
On the Flipside
Crypto traders on Twitter also claim that the tokenomics of $TON could be prone to price manipulation.
YouTuber Digital Asset News argues that 50 crypto wallets control 85% of the circulating supply.
Why This Matters
Telegram is the fourth most popular messaging platform globally, behind WhatsApp, Facebook Messenger, and WeChat.
Explore DailyCoin's latest crypto news:
Shibburn Sparks Up 317% Amid SHIB Community Feuds
Tether Resumes Controversial Token-Based Loan Practices