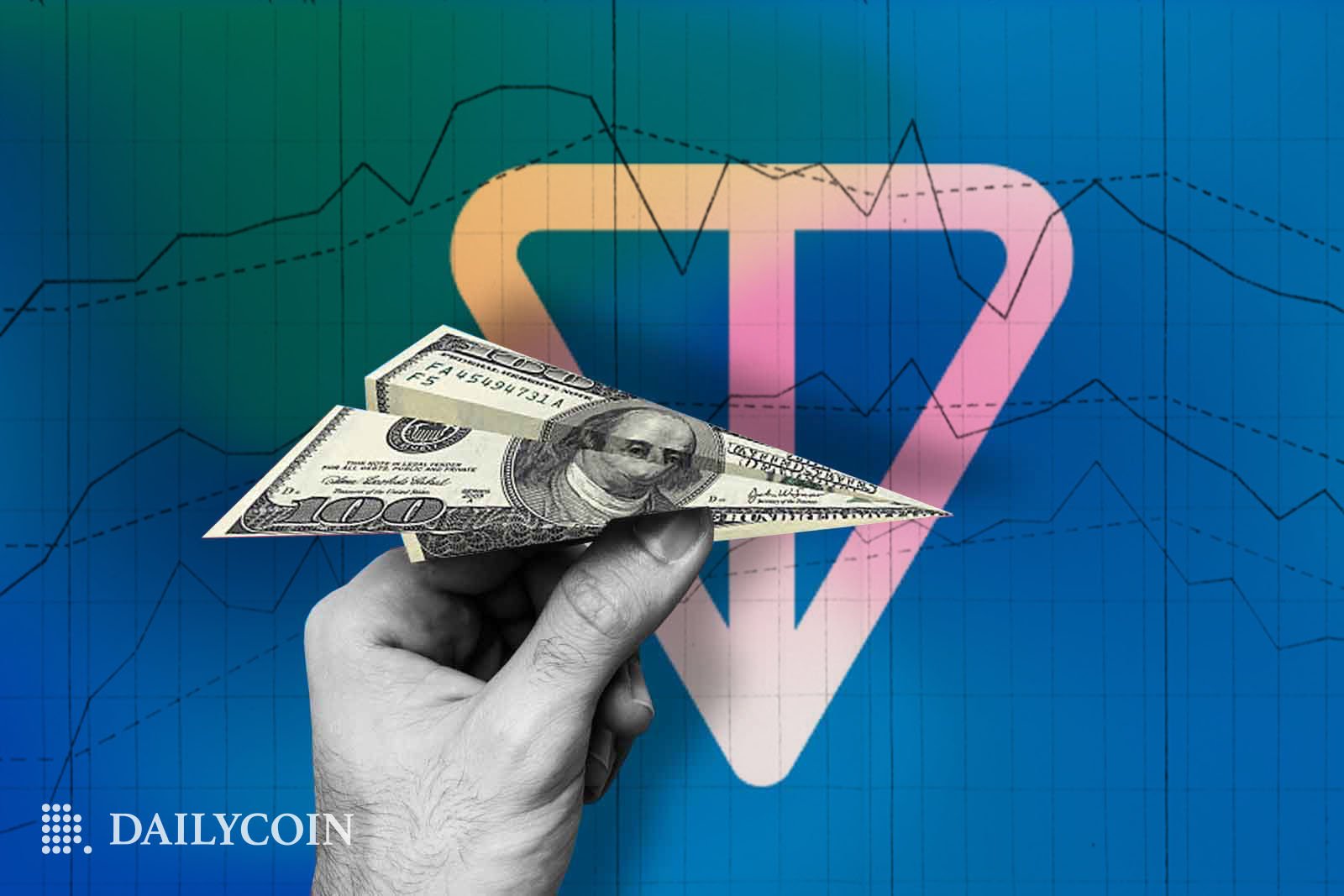 Telegram has announced that users can use its ecosystem token, TON, to purchase anonymous blockchain-powered phone numbers.
In the last week, TON has been launched on DeFiLlama and Cryptomuscom.
TON, already active on three DEXs, will power Megaton Finance when the AMM DEX launches in January 2023.
TON has outperformed the crypto market, rallying by more than 57% since the start of December.
Toncoin (TON) is the token native to The Open Network (TON), a decentralized Layer-1 blockchain network developed by the encrypted messaging platform Telegram. Initially called Telegram Open Network, the project was abandoned in May 2020 following a lawsuit filed by the SEC.
TON has evolved from transaction-focused crypto into a full-fledged ecosystem with decentralized storage, services, a domain name system (DNS equivalent), an anonymous network, and an instant payment platform.
TON was designed to fuel Telegram's blockchain ecosystem. It is used for transaction fees, securing the blockchain through staking, deciding how the network develops, and settling payments.
Social Media: Website | Twitter | Github | LinkedIn | Telegram | Blog | Mail
Toncoin has been one of the most active cryptos in the last few weeks. This is largely influenced by the recent moves from Telegram in building a decentralized blockchain ecosystem.
On December 1st, we reported that Telegram was mulling building a blockchain ecosystem. As Telegram builds non-custodial wallets and decentralized exchanges for millions of people to trade and store crypto securely, TON looks to be the native currency.
Pavel Durov, Telegram's CEO recently announced that TON will be used as the primary token for Megaton Finance – an AMM-based decentralized exchange (DEX) protocol. TON is currently actively utilized on three other DEXs, including STON.fi, DeDust.io, and TonSwap.
On December 6th, Telegram announced that users could begin registering accounts without mobile numbers. This can be done by purchasing an anonymous number on the Fragment blockchain and paying with Toncoin (TON).
The update has seen the use of TON significantly increase. The Toncoin Foundation confirmed this, announcing on December 15th that over 250,000 CoinMarketCap users have added Toncoin to their watchlist. 
The decentralized finance (DeFi) tracker DeFiLlama also announced support for the TON Network. Cryptomuscom, a crypto payment gateway, exchanger, and wallet, also supported TON.
In November, SafePal, a provider of crypto software and hardware wallet solution, announced support for TON, citing significant demand for The Open Network among its user base.
The barrage of positive development in the TON Network has helped the token embark on a rally. Over the last seven days, the price of TON has been up by 28% – outperforming the top 100 ranked cryptos.
Since the start of December, the price of TON has gained more than 57%, even after rallying as high as $2.86 on Wednesday, December 14. TON's rally has ended abruptly as the crypto market declines, with TON losing 6.5% over the last 24 hours.
Toncoin is now ranked as the 23rd largest crypto, with a price of $2.38 and a market cap of $2.9 billion. TON traded as low as $1.78 on December 1st, having a market cap of $2.21 billion.
In building its ecosystem, the TON Foundation has been carrying its ecosystem along. It recently launched a challenge for smart contract developers with a prize pool of 50,000 $TON. The contest will be concluded on December 23rd.
Ozys, the South Korean leading blockchain company behind Megaton, has announced that the upcoming launch of a TON mainnet decentralized exchange (DEX) will happen in early January 2023.
TON's journey is not without its hiccups, with the securities and exchange commission filing and winning a lawsuit against Telegram in 2020.
As a result, Telegram was forced to return $1.2 billion to investors and pay an $18.5 million penalty to settle SEC charges.
Toncoin is fast building one of the biggest crypto communities, especially as it receives more attention from Telegram. 
Community members are always ready to back the project and are bullish about the future of TON. Singing the praises of Toncoin, trader CryptoNik wrote this about the project:
Telegram brings new $TON use cases

Recently, they sold usernames for $50M. Now you can register an account w no SIM: buy a number for TON on Fragment, starting at $17.

Atm @Durov is building a crypto wallet & DEX. With that, Pavel plans to double down on Telegram's crypto plans pic.twitter.com/hg8ugQCOaW

— CryptoNik (@Nik95247423) December 7, 2022
Highlighting the strong performance of TON, and predicting a possible uptrend for the asset, crypto trader @CryptoBullet wrote:
$TON is one of the few coins that has been bullish since June's market crash

$1.9 Resistance is the most important level for now. We're testing it for the 5th time.$TON needs to flip it in order to clear the way up 📈#TONCOIN pic.twitter.com/sbmKP5GgBw

— CryptoBullet (@CryptoBullet1) December 11, 2022
@0xsurferboy has this to say about Toncoin.
Toncoin is strategically positioned to be one of the biggest and most influential cryptos in the DeFi sector. As Telegram builds its decentralized blockchain ecosystem, TON has the potential to be used by the 550+ million active users of the encrypted messaging platform.