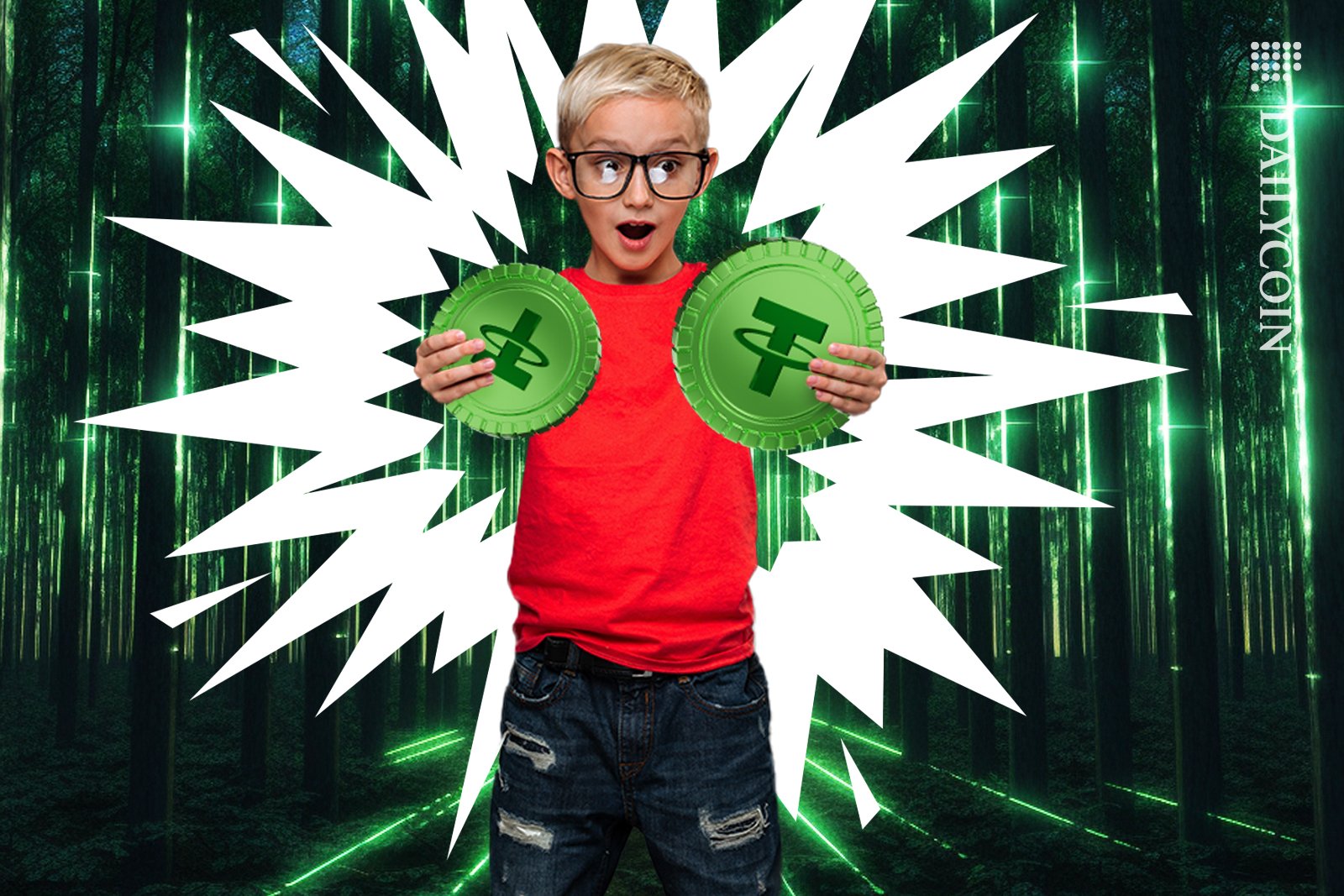 Tether has rekindled a controversial lending practice, leaving questions about its financial strategy unanswered.
A $200 million surge in loan assets has been unveiled in their recent report.
A surprising about-face from Tether's earlier pledge to discontinue such loans has hinted at underlying complexities.
Tether Holdings, a cryptocurrency issuer based in the British Virgin Islands, has resumed extending secured loans through its own tether tokens to customers. This move comes less than a year after the company initially indicated its intention to phase out this lending practice.
Tether Holdings Reports $200 Million Increase in Loan Assets
In their most recent quarterly financial update, Tether Holdings revealed that their assets included $5.5 billion in loans as of June 30, marking an increase from the $5.3 billion reported in the previous quarter. A company spokesperson has confirmed that Tether has indeed initiated new loans.
While most of the assets listed in the company's reports consist of Treasury bills and other easily convertible, low-risk instruments, loans are an altogether different proposition. The company cannot guarantee repayment, the ability to sell loans in exchange for dollars, or the adequacy of the collateral held.
What's intriguing is the limited transparency surrounding the nature of these secured loans. Tether Holdings discloses scant information about the borrowers or the specific collateral they accept against these loans. Notably, these loans are issued and denominated exclusively in Tether's tokens.
Tether's Unexpected Backpedal on Secured Loans
This renewed lending activity marks a shift from Tether Holdings' previous stance in December 2022, when they announced their intention to phase out secured loans entirely by 2023. According to Alex Welch, a spokeswoman for Tether Holdings, this change in direction was prompted by short-term loan requests from long-standing clients in the second quarter of 2023.
Welch declined to elaborate on why customers might have needed to sell collateral at unfavorable prices or whether new loans were extended this year to prevent defaults on existing loans. Compounding this opacity, Tether Holdings does not release audited financial statements or a comprehensive balance sheet
On the Flipside
The company's ability to consistently extend loans and increase assets could indicate confidence in its stablecoin.
While Tether Holdings has resumed secured loans, the lack of detailed borrower information and collateral specifics raises concerns about the company's ability to handle potential loan defaults.
Tether Holdings' decision to extend secured loans contradicts its pledge to phase out this practice by 2023, leaving room for questions about its long-term strategy and commitment to transparency.
Why This Matters
Tether Holdings' surprising reversal on secured loans raises critical questions about the company's financial strategies and transparency. This decision has far-reaching implications for the crypto community, highlighting the need for increased scrutiny and a deeper understanding of lending practices within the digital currency ecosystem.
To learn more about Tether's struggle to maintain its peg throughout most of August, read here:
Tether Struggles to Maintain Peg Throughout Almost All of August

To get the latest scoop on Justin Sun's $815 million TUSD mint on Tron, click here:
Tron Founder Justin Sun's $815M TUSD Mint Raises Eyebrows