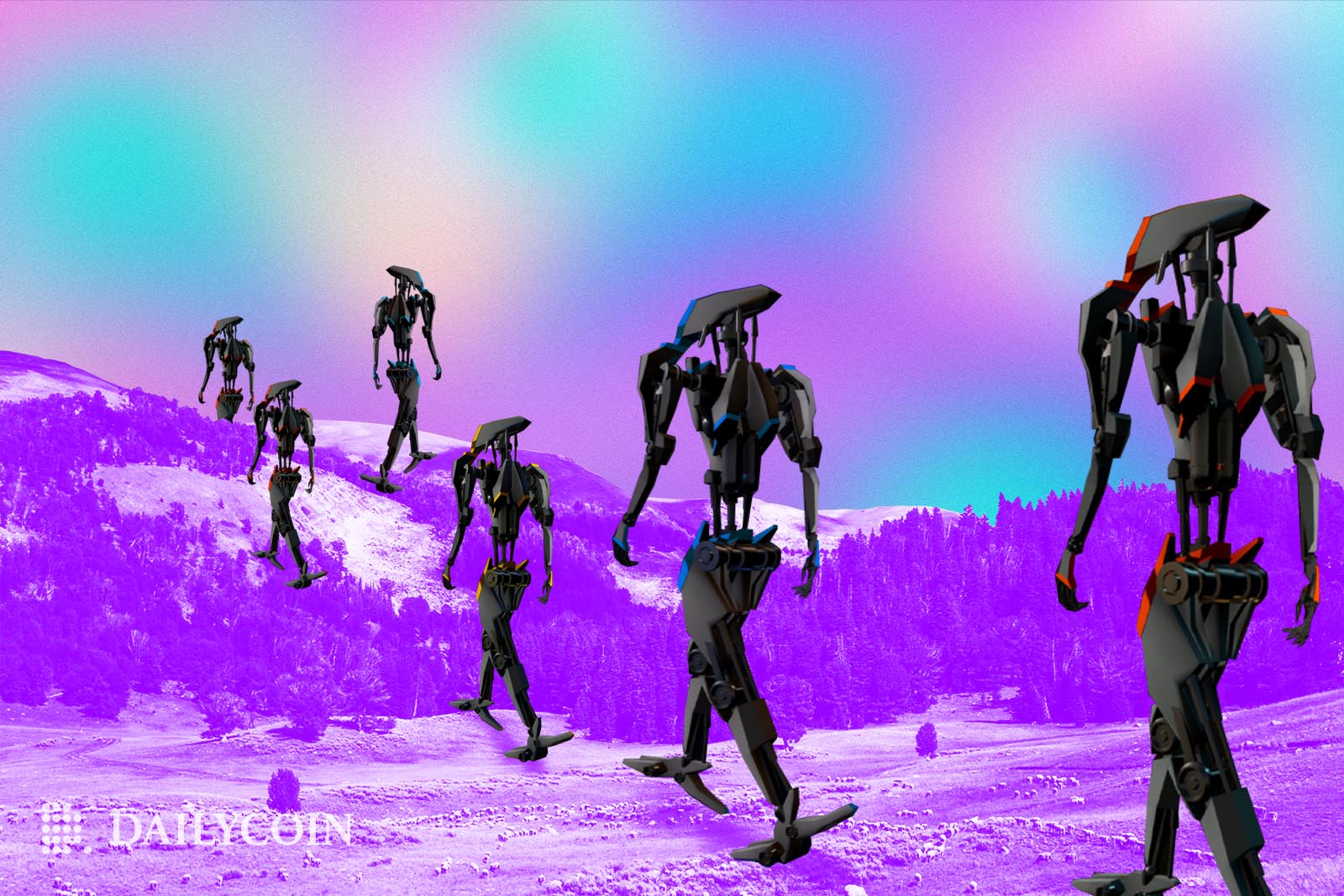 Solana ecosystem projects like Magic Eden, DeGods, and y00ts have all announced plans to either go cross-chain or leave the blockchain altogether.
Solana's SOL token has lost over 96% of its value over the past year.
Solana project exodus is perhaps related to the fact that disgraced crypto baron Sam Bankman-Fried and his companies FTX and Alameda Research were big investors in SOL and ecosystem projects.
Solana still maintains a healthy developer community and recently even got a shoutout from Ethereum's co-founder Vitalik Buterin.
Solana (SOL) has been crushed by the unprecedented drop in price since the fallout of FTX. The once-dubbed "Ethereum killer" is down over 96% from its all-time high of almost $260, according to data from CoinGecko.
The last few weeks have been extra tough for Solana. On-chain investigators pointed out a few days ago that the wallets associated with Alameda Research, Sam Bankman-Fried's, also known as SBF, a hedge fund that received billions of dollars in customer funds from FTX, are dumping SOL for other tokens.
This has made SOL lose another 20% of its value in the past week and fall under $9 – a price not seen since almost two years ago.
More importantly, Solana's future as a blockchain is also at stake. Multiple projects have announced in the past two months that they're moving to other chains, like Ethereum.
The recent Solana developments beg the question: Why are Solana-based projects leaving it? Can Solana recover? Or is it the beginning of the end?
Why Are Projects Abandoning Solana?
In the recent few weeks, multiple Solana-based projects announced their intention to go cross-chain or leave Solana altogether. For example, Solana's largest NFT marketplace Magic Eden said it's going to go cross-chain and integrate with Polygon, an Ethereum Layer-2 blockchain.
But perhaps the most painful departure was that of the two most prominent NFT projects – DeGods and y00ts. Both of them have gone to Ethereum, with y00ts, like Magic Eden, integrating with Polygon. This has been a big blow to the otherwise strong Solana NFT community.
Why leave in such haste? Perhaps it all goes back to disgraced crypto baron SBF and his involvement in Solana as an investor and unofficial spokesperson. 
SBF's FTX and Alameda bought large sums of SOL tokens from the non-profit Solana Foundation and Solana Labs, the firm developing the blockchain. The FTX balance sheet leaked days before the exchange filed for bankruptcy showed that it had almost $1 billion in SOL, though it's unclear how much Alameda had.
SBF also was big on Solana ecosystem projects like Serum (SRM), a decentralized exchange, and MAPS.me (MAPS), which aimed to become a decentralized version of Google Maps. FTX also had both of these projects' tokens, worth around $3 billion, on its balance sheet.
Solana is known for being less decentralized than its rival Ethereum, with the majority of SOL tokens having been allocated to insiders and venture capitalists.
As the FTX house of cards has begun to crumble and spicy details start coming out, perhaps innocent Solana projects no longer want to be associated with SBF's favorite blockchain. On top of that, Solana is also known for frequently going down – something developers and users aren't the biggest fans of.
But is it all doom and gloom? Is Solana really done? Is it another EOS? It doesn't look like it.
For example, Messari found out that despite SOL tanking by 96%, the number of developer repos on GitHub and daily unique programs have both increased by 2.5 times since the start of the year. A report published by Alchemy a few weeks ago showed a 1000% growth in active developer teams year-on-year and more than 500% growth in API consumption year-to-date.
The Solana developer community even got a shoutout from Vitalik Buterin, the co-founder of Ethereum. He said yesterday on Twitter that he hopes Solana's "community gets its fair chance to survive."
"Some smart people tell me there is an earnest smart developer community in Solana, and now that the awful opportunistic money people have been washed out, the chain has a bright future. Hard for me to tell from outside, but I hope the community gets its fair chance to thrive," Vitalik said.
Indeed, some compare Solana's fall from grace to what Ethereum experienced in 2018 and earlier. While the two chains have differences, ETH dropped around 80% during the last few bear markets and saw the world turn against it. However, it has returned from the "dead" multiple times and continued to innovate throughout bear and bull markets.
While it's impossible to say for certain what the future holds for Solana, it doesn't look like the blockchain is on life support – at least for now.
It's unclear whether Solana will be able to recover from the recent price dump and controversies related to Sam Bankman-Fried and its companies.
Most alternative coins, except perhaps only Ethereum, have dumped 90% from their all-time highs in this bear market. While Solana has taken an extra beating due to SBF's investments, it's still up over a thousand percent from its all-time low.
Solana is the so-called "Ethereum killer", claiming it offers faster transaction speeds and lower fees. If Solana can survive this bear market and retain its developer community, it can be one of the winners of the next bull market.