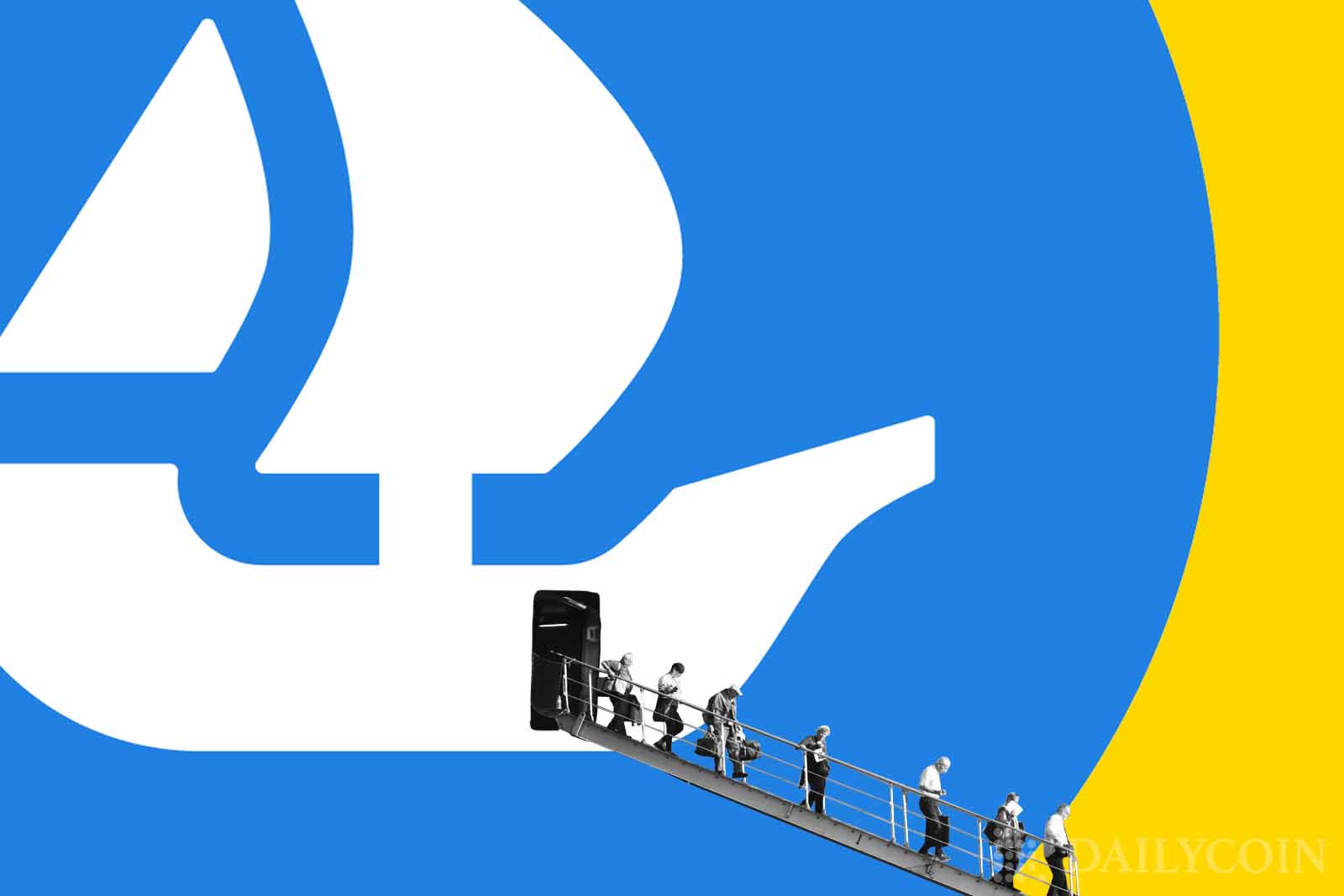 Blur has dominated the NFT marketplace industry since the start of this year.
In response to the burgeoning status of Blur, OpenSea launched a new platform.
The new platform has boded well for OpenSea, helping it dethrone Blur.
OpenSea has been the leading NFT marketplace for years. However, the emergence of platforms like Blur, which generated over half of the $2 billion NFT trading volume in March, dwindled its market dominance.
In response, OpenSea launched a new platform called OpenSea Pro to regain its throne. Thanks to this, OpenSea is again in pole position, but the question remains – can it stay there?
OpenSea Overtakes Blur
OpenSea Pro builds on the leading NFT marketplace aggregator, Gem, which it acquired and has operated since April 2022. The new platform boasts numerous features, including access to over 170 NFT marketplaces, cross-market data, and an extensive list of tools designed to help collectors and traders optimize how they trade NFTs.
Notably, the launch of the new platform was met with profound success, as users rushed in large numbers. According to Dune Analytics, the aggregator experienced a surge in daily active users and new wallets created since its launch on April 4.
Daily Users Percentage of NFT Aggregators. Source: Dune Analytics
On April 3, Blur accounted for 54.8% of all NFT aggregator users. However, by April 9, its share plummeted to 26% following the launch of OpenSea Pro, which saw a significant surge in daily users, rising from 18% to 58%. 
Here's How
To celebrate the launch, OpenSea released a commemorative NFT collection called Gemesis, offering users who previously bought NFTs on Gem to claim for free. The hype surrounding OpenSea's new platform led to Gemesis holders listing their free NFTs for over $70.
Additionally, the marketplace aggregator has hinted at giving away more freebies as community rewards. This led to members speculating the platform would airdrop NFTs to users' wallets, similar to Blur's "Care Packages" promotional campaign.
The surge in daily active users and created wallets could be connected to the ongoing speculations of more freebies and the Gemesis NFT collection. However, it has yet to be seen how long OpenSea plans on using rewards to maintain its spot.
On the Flipside
Why You Should Care
NFT rewards have historically performed well in attracting users. OpenSea taking back the throne could prompt other leading marketplaces to follow suit.
However, NFT platforms' newfound focus on pumping trading volumes tends to hurt creators with reduced creator rebates and royalty fees. OpenSea, Blur, and LooksRare have significantly reduced their creator fees to adapt to market trends and achieve current numbers.
Read what's going on with NFT marketplaces:
Magic Eden Looks to Empower Creators, LooksRare Follows OpenSea's Lead with Rebate Cuts.
Read more about OpenSea: