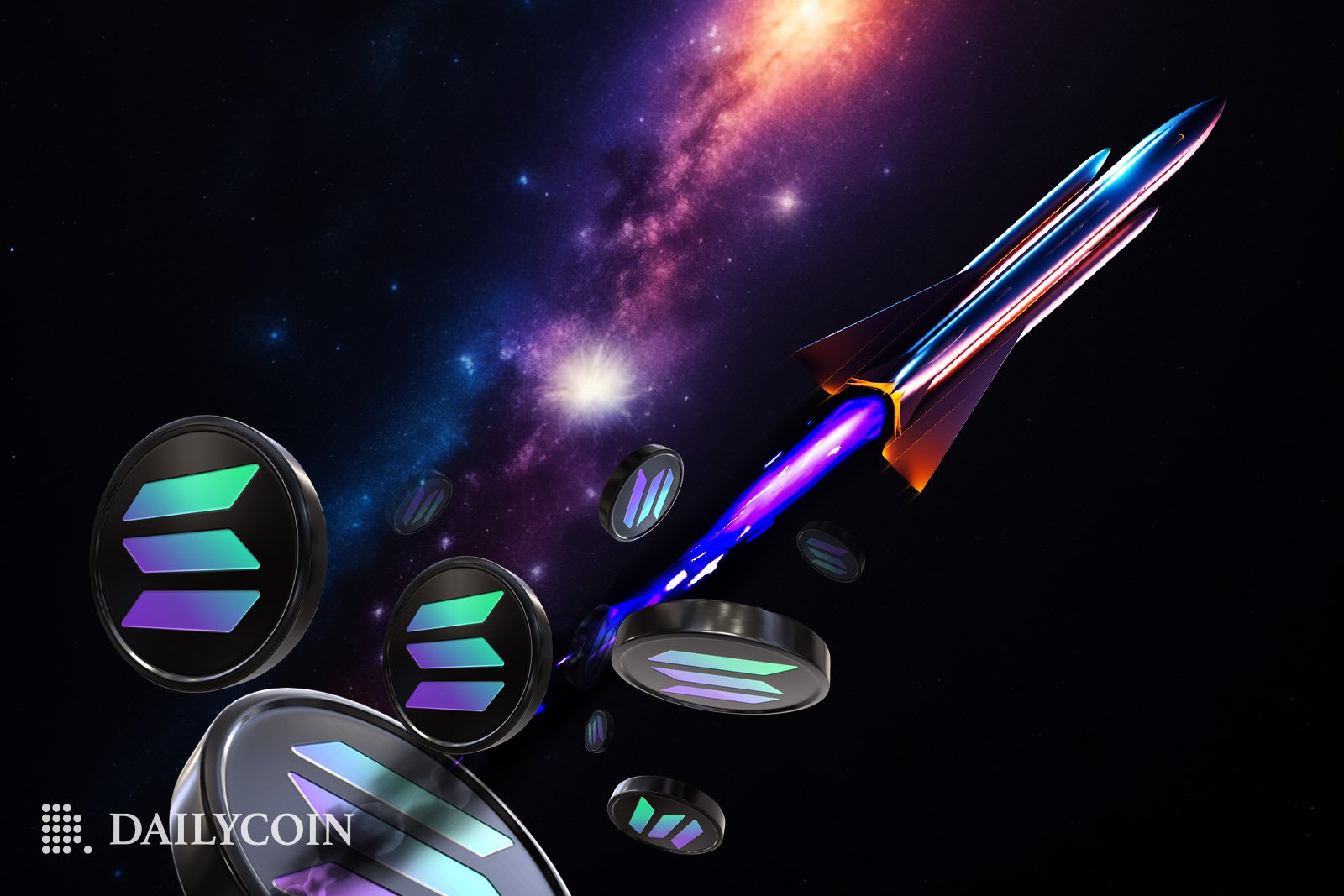 The price of SOL records an optimistic increase on the seven-day chart.
Solana's performance from January 1st leaves other top 10 cryptos in the dust.
The Solana Foundation is currently taking part in Paris Blockchain Week.
Despite a history of network outages, the Solana (SOL) network records a week of notable growth, hinting at a bullish breakout.
Solana's recent price surge is driven by positive market sentiment displayed after notable ecosystem developments over the past seven days.
The network records notable achievements in year-to-date (YTD) performance, community activity, and an association with Paris Blockchain week. The network's native cryptocurrency, SOL, enjoys a week of gains heading into the end of March.
What's Behind the SOL Price Surge?
The Solana ecosystem is amidst a week of development.
On Friday, March 17th, Solana's Grizzlython hackathon concluded, recording 800 project submissions from the developer community. The hackathon aimed to boost the growth of decentralized applications (dApps) and smart contracts in the ecosystem.
Grizzlython is thus hailed as the biggest hackathon in the history of the protocol.
Furthermore, CoinGecko has reported that Solana claims the #8 spot on the top ten cryptocurrencies by year-to-date (YTD) performance. Solana's performance of a 117% increase from January 1st leaves the remaining top ten cryptocurrencies in the dust.
Source: CoinGecko
In contrast, Bitcoin (BTC) and Ethereum (ETH) recorded a 66% increase and a 50% increase, respectively, almost half of Solana's increase.
The increase in the price of SOL is also attributed to the network's association with the running Paris Blockchain Week. Amelia Daly, Solana Foundation Head of Partnerships, will speak at the event.
Seven-Day Price Chart for Solana. Source: CoinMarketCap
At the time of writing, SOL is trading at $22.70, recording a 14.02% boost over the past seven days. 
Created by Anatoly Yakovenko, Solana's native cryptocurrency created a bullish hammer candlestick on March 10th. This caused a reclaim of the 0.5 Fib retracement support level of $17.66. The reclaim is considered bullish, as similar movements often result in significant upward movements.
The potential for growth and innovation is seen as a positive sign for the increased adoption of the Solana protocol.
On the Flipside
The Altcoin remains at a massive 91.24% decline from its all-time high (ATH) of $259.29 on November 6th, 2021.
Notable NFT marketplace Formfunction is closing its doors on March 29th.
Solana currently claims the #10 rank by market capitalization, according to CoinMarketCap.
Why You Should Care
Solana has continued to develop following the notorious crypto winter of 2022. The Solana community has anticipated notable growth after the network's founders shared their optimistic vision for 2023.
Read more about recent woes on Solana:
Formfunction's Demise: Solana (SOL) NFT Marketplace Takes a Hit
Read more about recent woes on Cardano:
Cardano (ADA) Founder Shuts Down CIP-1694 Governance FUD