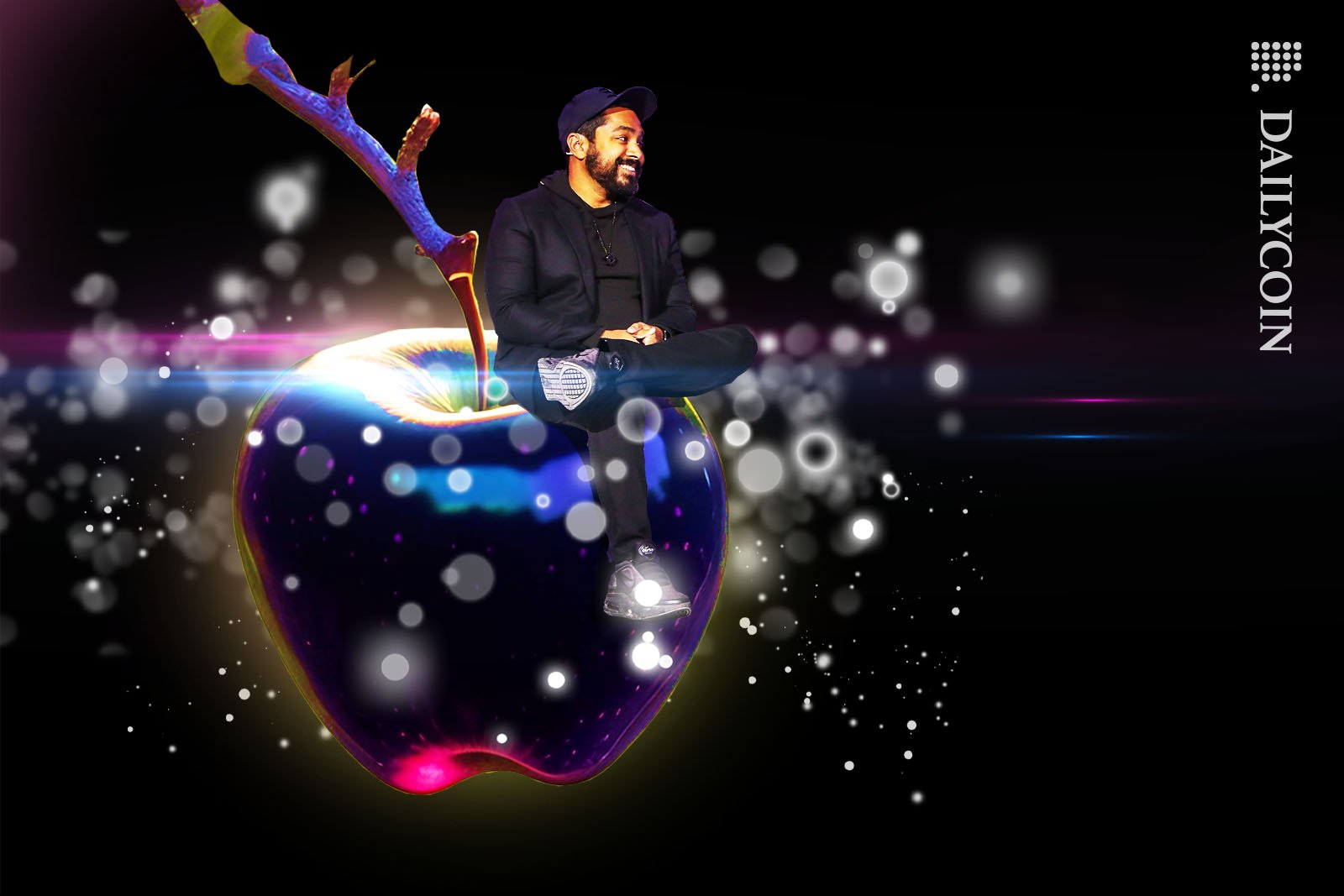 Solana appears to be getting its inspiration from Apple.
Co-Founder Raj Gokal is looking at the little things that make tech 'magic.'
Will the Solana blockchain phone, Saga, have its iPhone moment?
While the crypto and blockchain space continues to evolve, one aspect that needs work is the user experience and performance. For one Layer-1 chain Solana, their co-founder is looking to be a leader in this space.
Speaking to TechCrunch+, Solana co-founder Raj Gokal said he believes "Solana has the potential to be the Apple of crypto." This is a rather big claim, but Gokal seems to be honing in on what Apple does well.
Feels Like Magic
Part of Apple's attraction is their relentless focus on minor aspects of their ecosystem, and this needs to be brought into crypto with Gokal noting Apple's excellence. 
"I think about Apple, having worked for close to a decade on latency for touchscreens to allow for the iPhone to come out, and it just felt like magic," Gokal added. 
According to the co-founder, Solana's core engineering and ecosystem focus has been creating a network "that feels like the regular internet, when it's an entirely new financial internet."
"There were a lot of things to be built on top of that platform to get the iPhone and App Store and app ecosystem to where it is today," Gokal added. "But it all started with one relentless focus on a simple interaction that had to work perfectly."
The Next iPhone?
Solana has already indicated their admiration for Apple with the launch of their mobile phone. Solana Mobile's flagship "Web3 phone", called Saga, is a sleek Android phone aimed at reshaping how users interact with blockchain technology.
Where Saga stands out are its Web3 integrations and the way it is trying to break ground in this new space. Its features include a Seed Vault for storing private keys, Solana's app store for Web3 apps, and more.
While these features interest crypto enthusiasts, it is unclear whether they offer a compelling benefit for average smartphone users. However, as the iPhone entered the market, it faced latent growth.
A Way to Go
While Solana's growth in the crypto space has been impressive – It is the eighth-largest cryptocurrency by market capitalization at around $7.6 billion – it still has a long way to go. Solana has been dogged by outages and had its reliability questioned.
There has been a lot of criticism in response to the network outages, displaying dissatisfaction toward the Proof-of-History (PoH) blockchain network.
However, Solana's founders have addressed the network outages, claiming that a compact vote state is being tested on the network, which should result in less data transmitted on the nodes.
On the Flipside
Solana has unveiled its ChatGPT plugin. The pioneering plugin allows users to use the AI chatbot to interact with its blockchain network.
Why This Matters
Blockchain and crypto are still considered complicated and highly technical, whereas Apple is known for absolute ease of use. If Solana can emulate some of Apple's ways, it would mean a massive step up for the nascent space.
Read more about the vision of Solana's founders:
Solana (SOL) Founders Share "Optimistic" Vision for 2023.
Read more about how Elon Musk impacts crypto and NFTs:
Reverse Elon Effect: Milady NFT Price Retraces After Musk's Tweet.