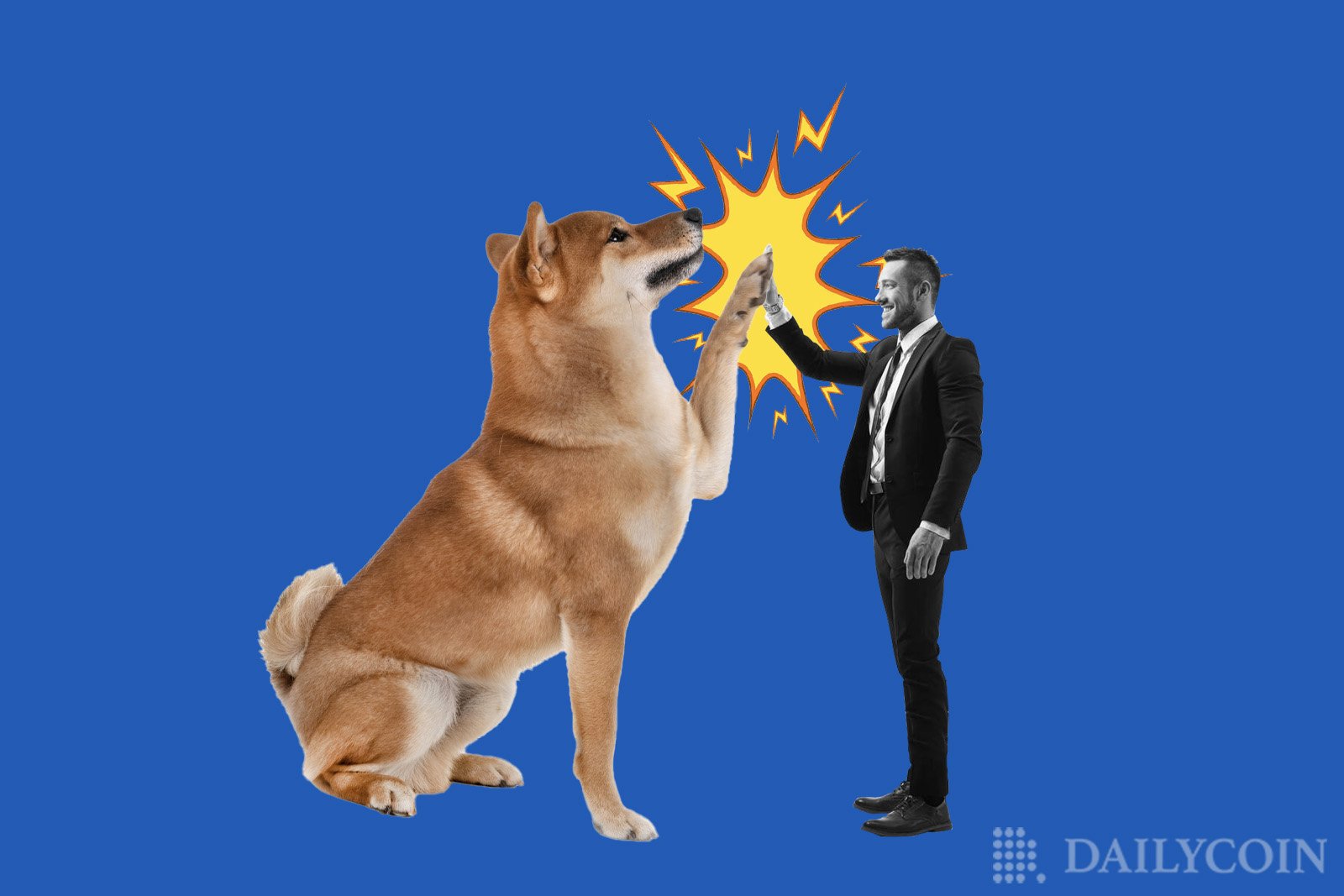 Shiba Inu (SHIB) is a popular meme coin with a strong, vocal community following. The constant votes for inclusion of all three members of the Shiba Inu (SHIB) trifecta ($SHIB, $BONE & $LEASH) has borne fruit, leading to a number of crypto exchanges listing the three tokens. However, few crypto exchanges offer staking for Shiba Inu (SHIB), let alone with double digit APY.
OKX Crypto 'Gold Rush' Includes Shiba Inu (SHIB)
The powerful voice of the Shiba Army, and the vibrant Shiba Inu (SHIB) ecosystem convinced the Seychelles-based OKX crypto exchange to get involved, as the company recently announced the addition of Shiba Inu (SHIB), alongside rival Japanese dog-themed coin Dogecoin (DOGE), to its staking products. In addition to the popular meme coins, OKX also included Litecoin (LTC), Ripple (XRP) and Filecoin (FIL) options.
At its current promotional rate, OKX offers the highest rewards of the crypto platforms listing Shiba Inu (SHIB) staking options at the time of writing, allowing Shiba Inu holders to earn juicy rewards of up to 12% APY. Furthermore, the forward-thinking crypto platform was also the first to add Sweatcoin Economy (SWEAT), a brand new cryptocurrency brought to fruition on September 13th, 2022.
Each of OKX's promotional 'Gold Rush' crypto staking subscriptions hold three month terms. However, there are huge differences in the level of APY crypto enthusiasts can earn. To illustrate, Dogecoin (DOGE) and Ripple (XRP) are limited to 5% APY, while Shiba Inu (SHIB) is currently the only option standing at 12% APY. It seems like that may not be the only perk for the Shib Army on OKX either, as members of the Shib Army are petitioning the crypto exchange to include Bone ShibaSwap (BONE).
Binance Argentina Has Great News for Shiba Inu (SHIB)
With Shiba Inu (SHIB) putting in solid effort to end its meme coin era, the two-year old project has gained in value by 72% in yearly terms. If this tendency continues, crypto investors could have the potential to earn high yield staking with Shiba Inu through OKX or Binance.