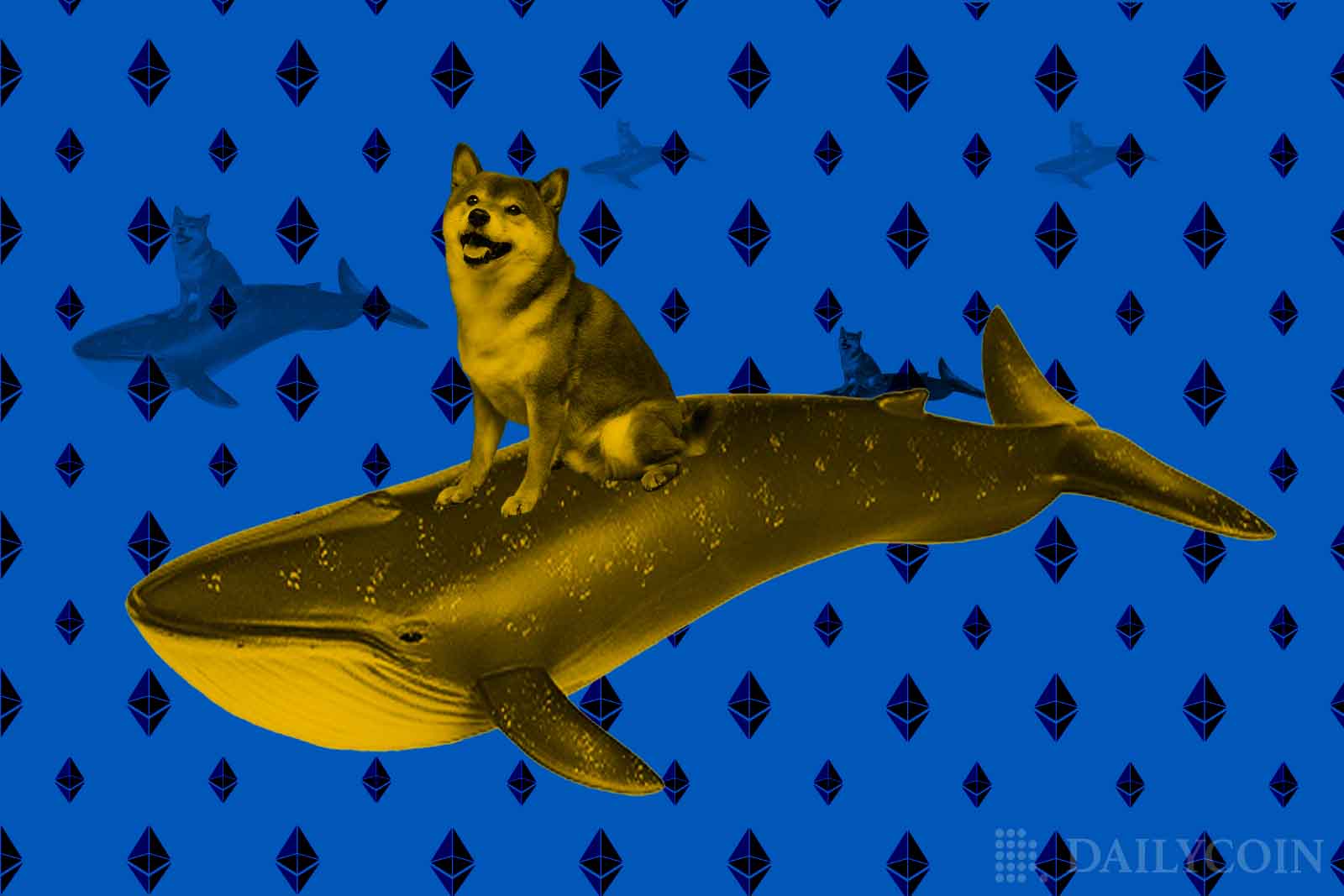 In spite of Shiba Inu's (SHIB) boat getting heavily rocked by Ethereum (ETH) whales last week, the top canine coin Shiba Inu (SHIB) became a top hit among the 100 largest whales. This is evident by statistics provided by WhaleStats, claiming a total of $155,613,759, which is almost double the capitalization of $BIT and $LOCUS, which stand at $85,475,623 and $77,398,824, respectively.
🐳 The top 100 #ETH whales are hodling

$155,613,759 $SHIB
$85,475,623 $BIT
$77,398,824 $LOCUS
$64,612,224 $MKR
$45,738,864 $BEST
$44,322,056 $MOC
$43,710,843 $LINK
$41,188,732 $MANA

Whale leaderboard 👇https://t.co/N5qqsCAH8j pic.twitter.com/MSWDmmZywg

— WhaleStats (free data on crypto whales) (@WhaleStats) August 22, 2022
SHIB Army Puts in the Hard Work
Despite counting its losses from last week's crypto massacre, Shiba Inu (SHIB) still holds strongly onto the #12th position by market capitalization. At press time, the dog-themed meme coin trades at $0.00001299, which is 2% less than 24 hours ago. Grudgingly, the Japanese dog-themed memecoin has to come to terms with a 23.3% weekly deficit, with the ruthless bearish market still counting bodies, as all of the TOP 10 altcoins suffered red ink in the double digits.
However, Shiba Inu (SHIB) has been constantly trending on Twitter, with Shiba Inu (SHIB) social mentions skyrocketing to 89,660 daily, degrees unseen in at least three months. Moreover, the hashtag #shibainu generates around 200 queries in an hour, even in an unforgiving bear market.
"Shiba Eternity" Ignites the Hype
The Ethereum (ETH) whales seriously upset the apple cart for Shiba Inu (SHIB) & rival memecoin Dogecoin (DOGE) last week with a massive sell-off.
Shiba Inu (SHIB) had very contrasting weeks, gaining 30% just two weeks ago, then quickly dropping 23.3% in the last 7 days.