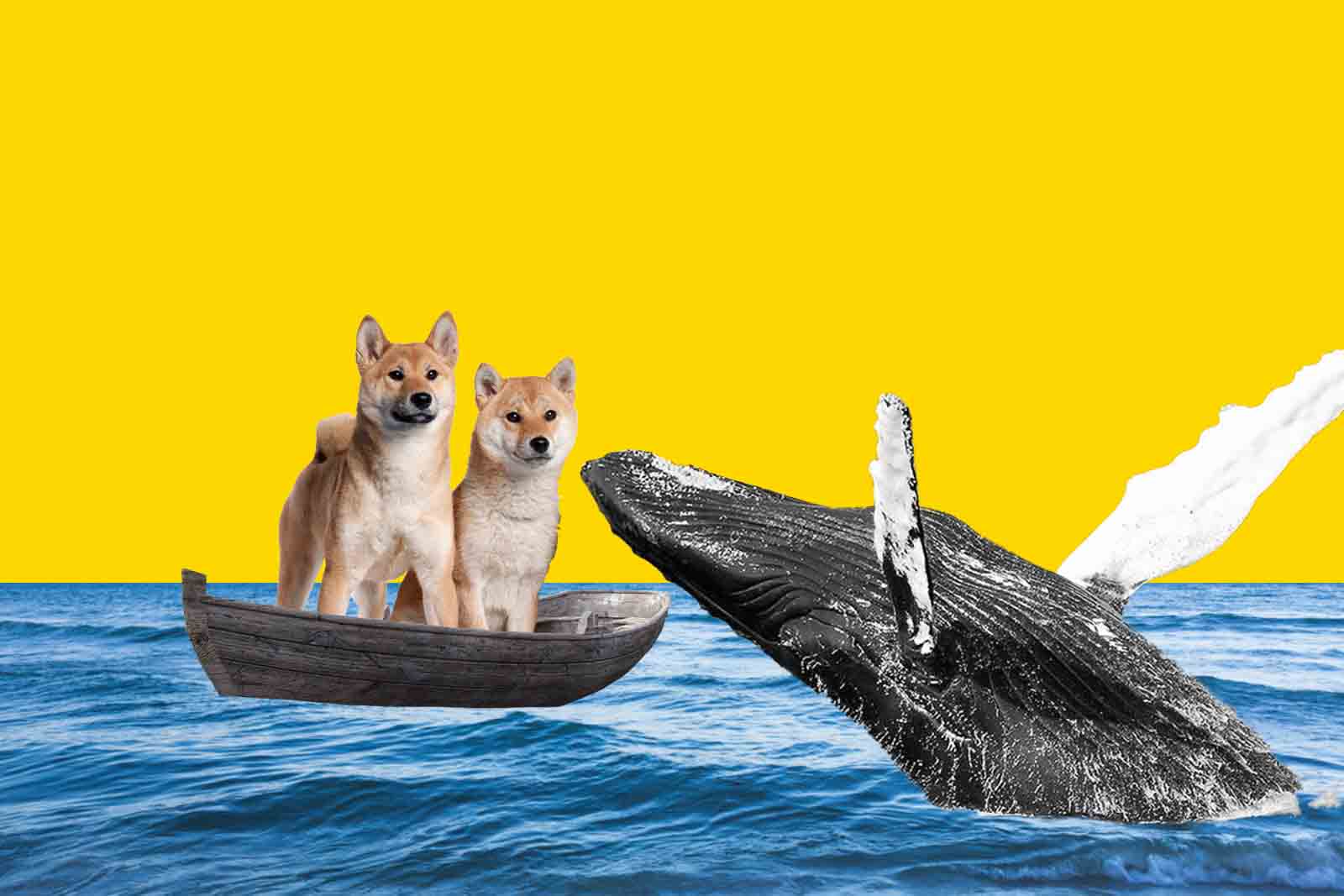 According to the graph by Santiment, the on-chain analytics firm, Dogecoin's (DOGE) $100,000+ transactions ideally correlated with the canine coin's top price on Tuesday. As for the rival meme coin Shiba Inu (SHIB), the peak in its price was hit on Sunday, as shown by the yellow curve. There's a rapid spike in $100,000+ transactions on Sunday, affirming the colossal sell-off.
Security Issues for Dogechain?
On top of that, there have been numerous reports on Twitter that users who bridged to the new layer-2 solution for DOGE, the Dogechain, have been exposed to phishing attacks. At this point, it's unclear whether the drained wallets are linked to Dogechain, but the developers behind the unofficial Dogecoin's (DOGE) bridge have ensured the DOGE Army's funds are safe.
Ongoing security upgrade

😟 An increased number of users have expressed their concern regarding information about funds being drained from #Dogechain $DOGE wallets.

Please don't worry, your funds are safe. 🔒

— Dogechain💜 (Giving away a Tesla) (@DogechainFamily) August 19, 2022
Double Digits in the Hole for Both Top Dog Coins
Despite Dogecoin (DOGE) regaining the #10th position by market capitalization, the meme coin's uptrend was short-lived. At press time, the dog-themed token trades at $0.069524, which marks a 14.4% decrease in the last 24 hours. However, there's quite a few crypto analysts who are predicting a second-leg breakout for Dogecoin (DOGE).
On the other hand, Shiba Inu (SHIB) also lost 10.3% of its price in the last 24 hours. At press time, Shiba Inu (SHIB) trades at $0.00001315, according to CoinGecko. Despite this, the popular meme token is still slightly in the green for the past week at 7.6%. This is mostly due to the success of the highly-anticipated Shiba Eternity game, which entered the TOP 50 on the Apple Store hours after launch.
Despite the crypto winter ghost coming back to haunt on Friday, both memecoins had a great couple of weeks. The bull race ignited a competition between the SHIB army and the DOGE army. As a result, Shiba Inu (SHIB) and Dogecoin (DOGE) led the altcoin uptrend until midweek.