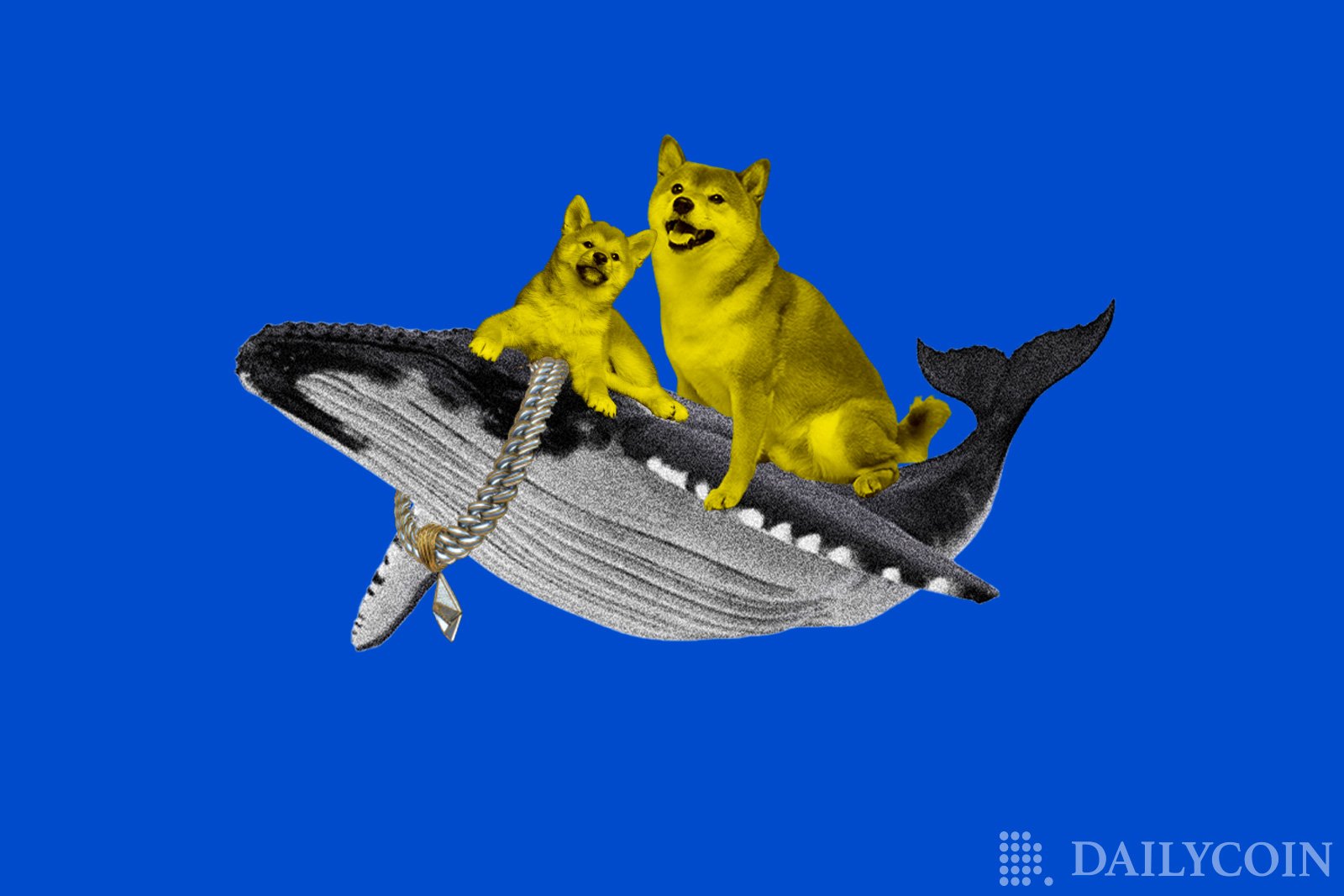 The top whales on Ethereum's (ETH) blockchain are aggressively stocking up on popular meme coin Shiba Inu (SHIB). The 580% daily increase suggests ETH whales favor the memecoin its rival Dogecoin (DOGE).
From Less Than $1M to $5M in 24 Hours
The rapid spike could be a direct result of the recent developments in Shiba Inu's (SHIB) ecosystem. Of particular interest was the announcement by Shiba Inu's lead developers that The Third Floor (TTF) would joining the project. The team hopes that the expertise brought by the visual studio should be enough to get 'SHIB: The Metaverse' going.
Former Sony Tech Artist David Kern was also hired by Shiba Inu (SHIB) just two weeks ago to advise on the SHIB: The Metaverse, which will be the "culmination of SHIB ecosystem", according to lead developer Shytoshi Kusama.
Another aspect of the project's successes lies in the retail adoption of the popular meme coin. Over the last month, two of the most popular food delivery services in the United States, Uber Eats US and DoorDash, started accepting SHIB as payment.
Shiba Inu can now be used to pay for the services of the food delivery companies Uber Eats and DooDash.

The payment is made possible for SHIB holders via the companies' partnership with the leading crypto payment processor BitPay. pic.twitter.com/VYi5qa5qYe

— Shib 2022 (@SuhelMemon4) July 2, 2022
Shiba Inu (SHIB) Is Enjoying a Walk in the Greenery
While SHIB Army is waits with bated breath for the official SHIB clothing line and the mysterious Shiba Inu (SHIB) card game, the meme coin has finally clawed its way back into the green. At press time, Shiba Inu (SHIB) trades at $0.00001194, according to CoinGecko. That sums up to an increase of 4.5% for the day, and a 20.2% gain over the last 30 days. Most importantly, Shiba Inu (SHIB) is favored by long-term investors⁠—and for good reason, as the dog-themed coin is maintaining a comfortable 93.9% year-to-date profit.
The Shiba Inu (SHIB) community is among the fastest-growing in the crypto world, and the size of the community itself has been a key factor in the success of the project.