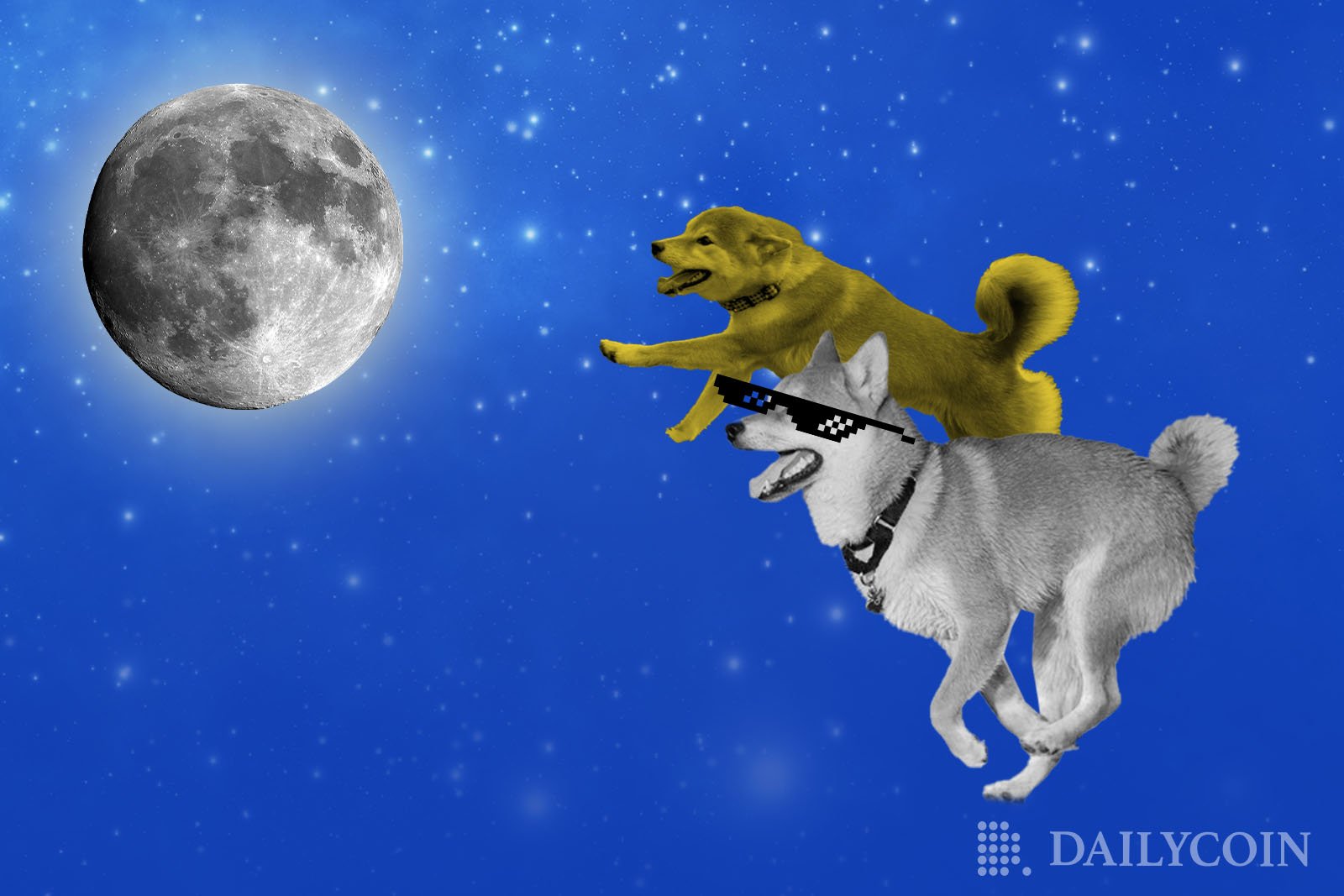 Both dog-themed coins recorded massive ~30% weekly gains
Dogecoin (DOGE) re-entered the top 10 by market cap
#DogecoinToTheMoon and Shiba Inu are trending on Twitter
Despite DOGE regaining its position, SHIB Twitter surpasses DOGE
Shiba Inu (SHIB) and Dogecoin (DOGE) have made a huge contribution to the crypto renaissance, as the top dog tokens are leading the markets, spiking by 22.7% and 33% on weekly terms, respectively.
Both top dog coins have major catalysts right now! #dogecoin #shibainu $shib $doge

Dogecoin - the launch of #dogechain which requires wrapped DOGE for trading

Shiba Inu - the coming launch of their layer two Shibarium

Seems like every dog does have its day!

— Lark Davis (@TheCryptoLark) August 16, 2022
Recent Developments Aroused Community Interest
Breakthrough Week for Shiba Inu (SHIB) & Dogecoin (DOGE)?
Elon Musk's beloved Dogecoin (DOGE) is back in the top 10 by market capitalization shortly after Avalanche (AVAX) fell from the #10th position. This comes just a couple of weeks after the core update, generating a higher transaction volume soon after.
At press time, Dogecoin (DOGE) trades at $0.087570, recording an impressive 14.8% gain in the last 24 hours, according to CoinGecko. Moreover, the top dog memecoin is 24.7% up and now is a popular payment method to donate to the American Cancer Society. The widespread use of Dogecoin (DOGE) is also a result of the upcoming Ethereum (ETH) 'The Merge' update. The switch to Proof of Stake (PoS) will allow the second largest blockchain to achieve an eco-friendly level of maintenance, thus accelerating crypto adoption. The real question is: can The Merge catapult Shiba Inu (SHIB) or Dogecoin (DOGE) to the moon?
Both memecoins Shiba Inu (SHIB) and Dogecoin (DOGE) have among the largest crypto communities, which is vital for long-term success in the crypto world.