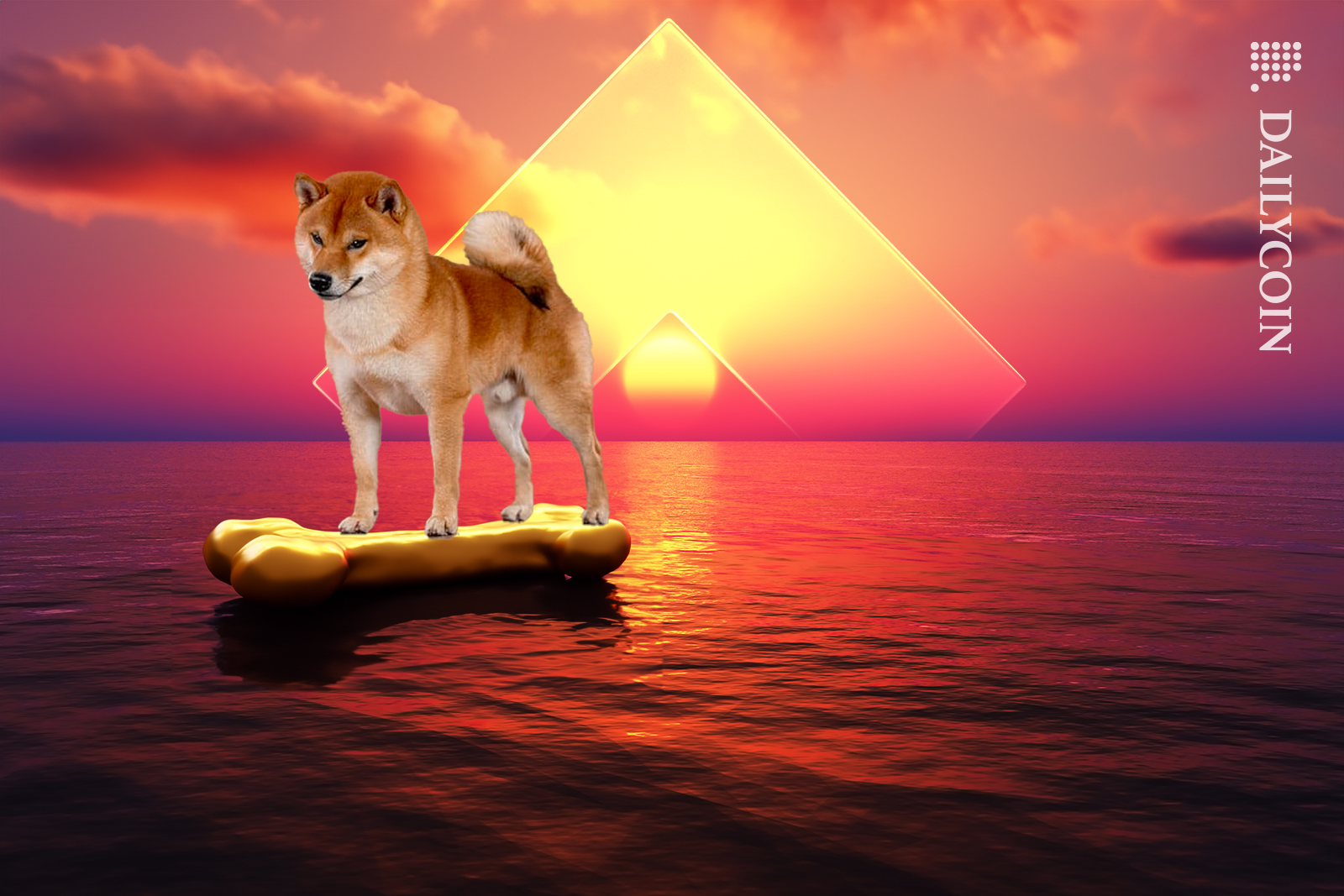 SHIB devs produce the last block of BONE ShibaSwap's mint.
$BONE gets rejected at $0.90 after an 8% daily run.
Shibarium mainnet surges 7.7% in total value locked (TVL).
Shibarium's gas fee token Bone ShibSwap (BONE) has just been renounced by SHIB Token's developer team, paving the way for it to be listed on major exchanges. "The deed is done," uttered Shibarium developer Kaal as Bone ShibaSwap's minting process was finally completed.
This puts Shiba Inu's $BONE at a max supply of 250,000,000. Previously, the developers explained that the Shibarium gas fee token was set up with a TimeLock, governed by a decentralized multi-sig wallet. After setting off the TimeLock on September 18th, 2023, the TopDog contract executed $BONE's smart contract renunciation.
Shibarium L2 Mainnet Sees TVL Upsurge
The move aligns well with $BONE's aspirations to be listed on major exchanges, as the SHIB Army has been asking Binance and KuCoin to list $BONE for over a year. Some Shiba Inu fans are even setting up polls, guessing how big $BONE will grow before getting accepted by the crypto behemoth Binance.
Meanwhile, Shiba Inu's self-sufficient decentralized blockchain scooped up 7.72% in total value locked (TVL) in the last 24 hours. The rising number of successful projects on the Layer-2 mainnet comes despite plummeting daily transactions, while the main token still flutters below the long-term resistance line.
At press time, Shiba Inu is changing hands at $0.00000720, according to CoinGecko, while BONE trades at $0.88 with 9.2% weekly profits.
On the Flipside
Besides an increase in holders making money at the current $BONE price, other key on-chain signals point to the bearish side, with large transactions dropping 8.84%, according to blockchain analytics firm IntoTheBlock.
Why This Matters
Hardcapping cryptocurrency at a maximum supply raises the scarcity of the token.
Explore DailyCoin's latest cryptocurrency news:
HSBC Accepts XRP, SHIB Among Others for Mortgage Settlement
Gary Gensler Makes Demand for More Accountability in Crypto