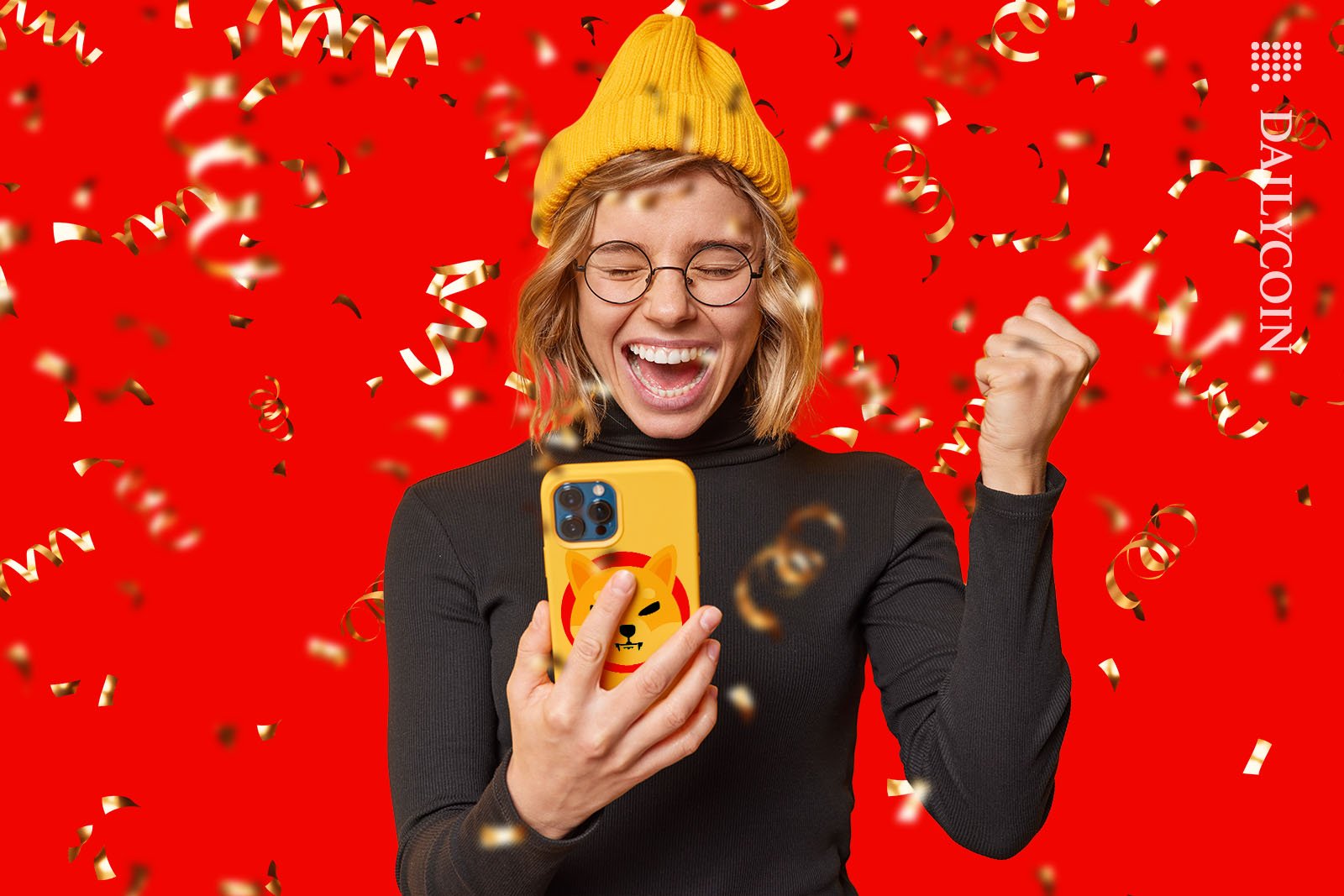 Tangem is set to release the Shiba Inu cold wallets on May 29th, 2023.
The Swiss hardware manufacturer announced a week-long giveaway.
Shiba Inu dropped by 2.2% despite one member burning 1.23B SHIB.
The latest collaboration between SHIB Token and the Swiss blockchain equipment manufacturer Tangem will bring about a couple of game-changing developments for members of one of the largest communities in crypto.
Firstly, Tangem already declared the pre-orders of the Shiba Inu-embossed cold wallets. The company announced that the initial supply limit of these hardware wallets was set to 2000, which has been increased due to high demand.
The Swiss blockchain manufacturer is currently rolling out a hardware wallet giveaway. To participate, crypto enthusiasts have to follow Tangem and SHIB Token on Twitter, like the post below, and retweet it while tagging two friends alongside.
Finally, the winners will be announced on Monday 29th, at 4 PM CET. This collaborative Twitter Spaces will feature prominent members of the SHIB Army, including Lucie SHIB and Mazrael, along with Tangem's dedicated team.
SHIB Cold Wallet Roadmap Coming Up Next
Doubtlessly, the card-shaped cold wallets are an excellent fit for the SHIB Army – it's just as portable as it is safe. In 2022, the cryptosphere suffered many setbacks due to cybercriminals developing creative phishing schemes, often imitating a legit NFT minting site to drain victims' wallets.
The SHIB x Tangem cold wallets tackle this issue in a simple way – the crypto stashed doesn't require an internet connection, making it extremely difficult to hack. Moreover, it has been confirmed that these orange card-shaped physical wallets will support all three tokens in the Shiba Inu Ecosystem – $SHIB, $BONE, and $LEASH.
On The Flipside
Shiba Inu plunged by 3.6% in the last 24 hours after being rejected at the $0.000009 key support line for the 4th consecutive time this month.
Why This Matters
Hardware wallets can provide a safer alternative to keeping your cryptocurrency online, where hackers often target wallets.
Explore DailyCoin's top trending crypto stories:
Litecoin Activity Bursts 832,000 on the Cusp of Historic Halving
Ledger Recovery Service Rollout Screeches to a Halt. Too Little Too Late?