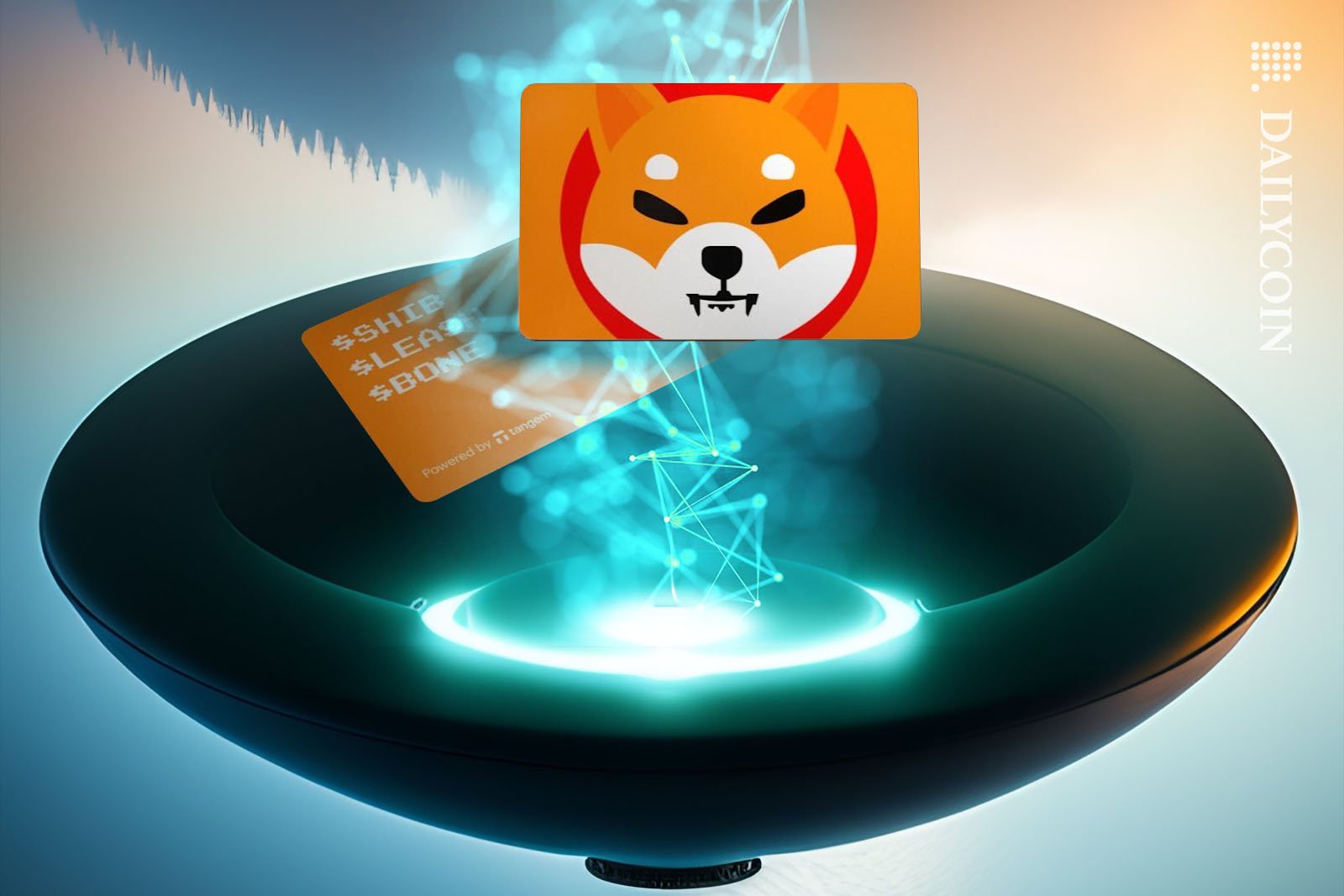 Swiss blockchain equipment provider Tangem teams up with SHIB.
SHIB Token announced the official pre-order date for SHIB cold wallets.
Shiba Inu plunged by 20.7% since last month, adding a zero to $SHIB price.
The official team behind the SHIB Token announced the upcoming pre-sale of Shiba Inu (SHIB) hardware wallets. The card-shaped physical wallets are made in collaboration with Tangem, an experienced blockchain hardware manufacturer from Switzerland.
According to the official statement, Tangem X Shiba Inu cold wallets will support all currently launched tokens of the Shiba Inu Ecosystem: SHIB, BONE, and LEASH. The cold storage vaults will be ready for pre-order on May 29th, 2023.
SHIB Cold Wallets to Curb Phishing Scams?
The idea to build a Shiba Inu-themed cold wallet to store SHIB tokens offline comes after one of the most active years for hackers in crypto. Indeed, 2022 has seen a fair share of scams, namely, phishing attacks.
While many guidelines on spotting such scams and preventing your wallet from being drained have been published so far, many cybersecurity experts repeatedly emphasized that the safest storage at this point is a hardware wallet. Without a connection to the internet, the hackers would have a tough time draining a wallet.
While it's still possible, over 99% of successful phishing attacks in 2022 were carried out online. As the card-shaped cold crypto vaults will be available in the next ten days, crypto enthusiasts can jump on the waiting list and be the first in line to receive the long hoped-for SHIB cold wallets.
On the Flipside
According to Tangem, the pre-order is limited to 2000 wallets.
There's no info on compatibility with Shibarium's mainnet.
Why This Matters
Cold storage solutions play an important role in cryptocurrency adoption, providing a safer alternative to hot wallets.
Delve into DailyCoin's trending crypto stories:
Bitcoin Network Usage Drops, But That May Not Be a Bad Thing
Lido Hits New All-Time High in ETH Deposits as stETH Withdrawals Flatten