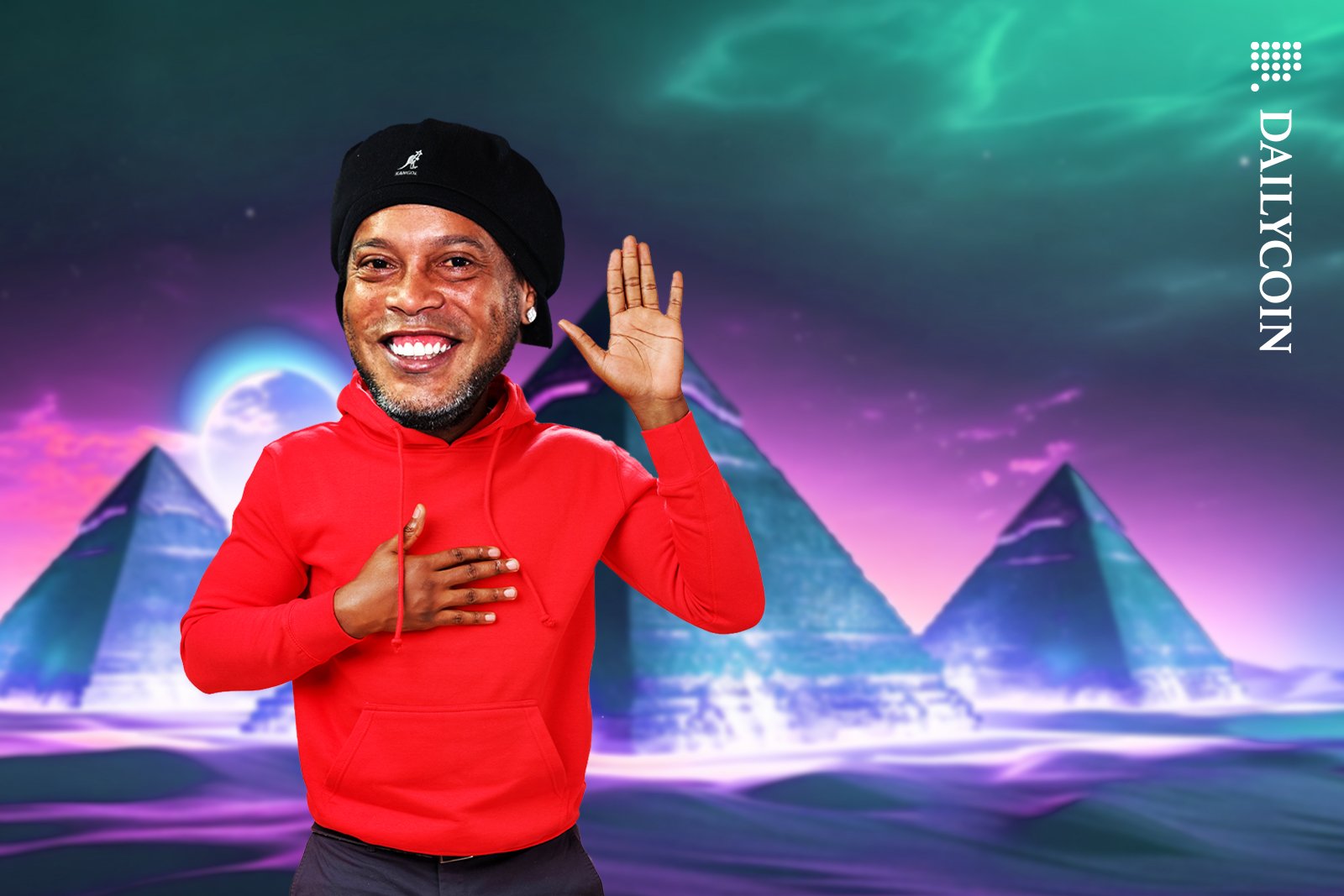 Ronaldinho has denied involvement in a crypto scam.
The retired soccer star appeared before a congressional committee.
Investigations into the scam are still ongoing.
Retired Brazilian soccer star Ronaldinho Gaucho denied involvement in an alleged $61 million crypto scam that traded under his name.
The celebrated ex-Barcelona player and 2002 World Cup winner is implicated in a crypto Ponzi scheme launched in 2019 under 18K Ronaldinho. A significant lawsuit tied to a wide-range crypto fraud in Brazil is seeking $61 million in damages from the company behind the scam.
A Victim of the Purported Scheme
While testifying at a congressional hearing in Brazil on August 31, the prominent soccer star stated that he never partnered with the company behind the scam and that his pictures were used for marketing without his consent.
"It is not true I am the founder and controlling partner of 18K Ronaldinho. They misused my name to create this company's corporate name," Ronaldinho said.
Ronaldinho clarified that his images, used for marketing the scam, were taken in 2019 as part of a contract with a subsidiary company that sells watches. While he claimed the contract was terminated in October of the same year, the watch company—18K Watches—is the same corporation behind the alleged crypto scam.
He also stated that he was a victim of the scam, which promised users daily returns of over 2% through cryptocurrency investments.
No Show-Up in Previous Summons
Ronaldinho was previously summoned twice to appear before the congressional hearing but never showed up, citing that weather conditions prevented him from traveling. The August 31 session was his last chance to clear his name, failure to which he would have been arrested, fined, and forcibly arraigned before the investigating congressional committee.
The committee, which falls under Brazil's Chamber of Deputies, is investigating 11 companies implicated by the country's Securities and Exchange Commission for allegedly running cryptocurrency Ponzi schemes.
Learn how to stay safe from crypto rug pulls:
MagnateFi Becomes Third Rug on Base: How to Stay Safe
Stay updated on SBF's alleged connection to BALD rug pull:
SBF Linked to BALD Rugpull: $25M Liquidity Crunch On Base L2