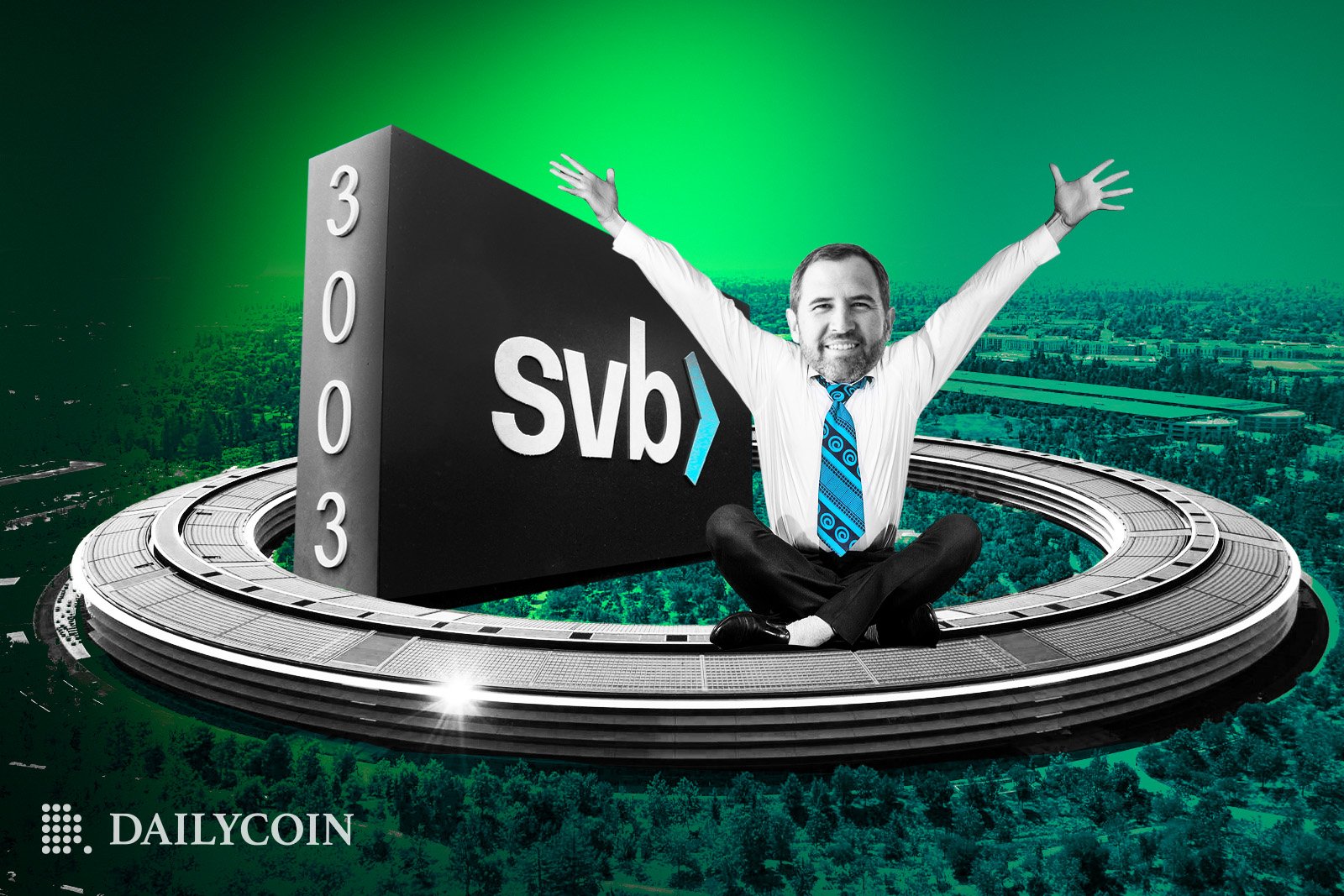 Ripple Labs has faced challenges as its connection to Silicon Valley Bank comes under scrutiny.
The news of the bank's collapse has sparked concerns about Ripple's financial stability.
Ripple remains confident in its financial position and reassures its users that its day-to-day business operations will continue without disruption.
Ripple Labs has consistently made headlines due to its battle with the Securities and Exchange Commission over the status of its digital currency, XRP. However, this time, the crypto firm faces scrutiny over its connection to Silicon Valley Bank. 
Federal Reserve's Acts on Silicon Valley Bank Collapse
After collapsing on March 10 due to a run on deposits, Silicon Valley Bank's (SVB) remaining assets were put under the control of the FDIC. The Federal Reserve has since established a funding program of $25 billion to assist banks with liquidity during times of financial stress.
The Federal Reserve also assured depositors of Silicon Valley Bank that they would have access to all of their money starting March 13 and that taxpayers would bear no losses associated with the resolution of Silicon Valley Bank.
Brad Garlinghouse: Ripple Had Some Exposure
The news sparked concerns about Ripple's financial stability and the impact the collapse of SVB could have on its day-to-day business. CEO Brad Garlinghouse took to Twitter with an update to respond to the disquiet among the Ripple community.
In his statement, the RippleCEO disclosed that the firm had stored some of its cash reserves with the now-failed tech lender, although Garlinghouse did not reveal the full amount that is now stuck in limbo. Despite the revelation, Garlinghouse assured users that Ripple does not expect disruptions in its day-to-day business, claiming that it had already held most of its USD with a broader network of bank partners.
On the Flipside
The Federal Reserve is being called upon to take further action to address the issues that led to the collapse of Silicon Valley Bank and prevent similar situations from happening again.
The undisclosed amount of money stuck with Silicon Valley Bank raises concerns about potential vulnerabilities in Ripple's financial practices.
Why You Should Care
The recent news regarding Ripple Labs and Silicon Valley Bank emphasizes the need for financial stability and preparedness in the cryptocurrency industry. As the most crucial startup bank in the U.S., the collapse of Silicon Valley Bank could have far-reaching consequences for U.S. start-ups, particularly early-stage crypto companies.
Stay informed on the latest developments in the Ripple space:
Ripple CEO: US Is Falling Behind Over SEC's XRP Suit
Stay up-to-date with the latest developments in the cryptocurrency market:
Bull Trap Confirmed? Market Cap Plunges Sub $1 Trillion, Bitcoin Sinks Past $20K