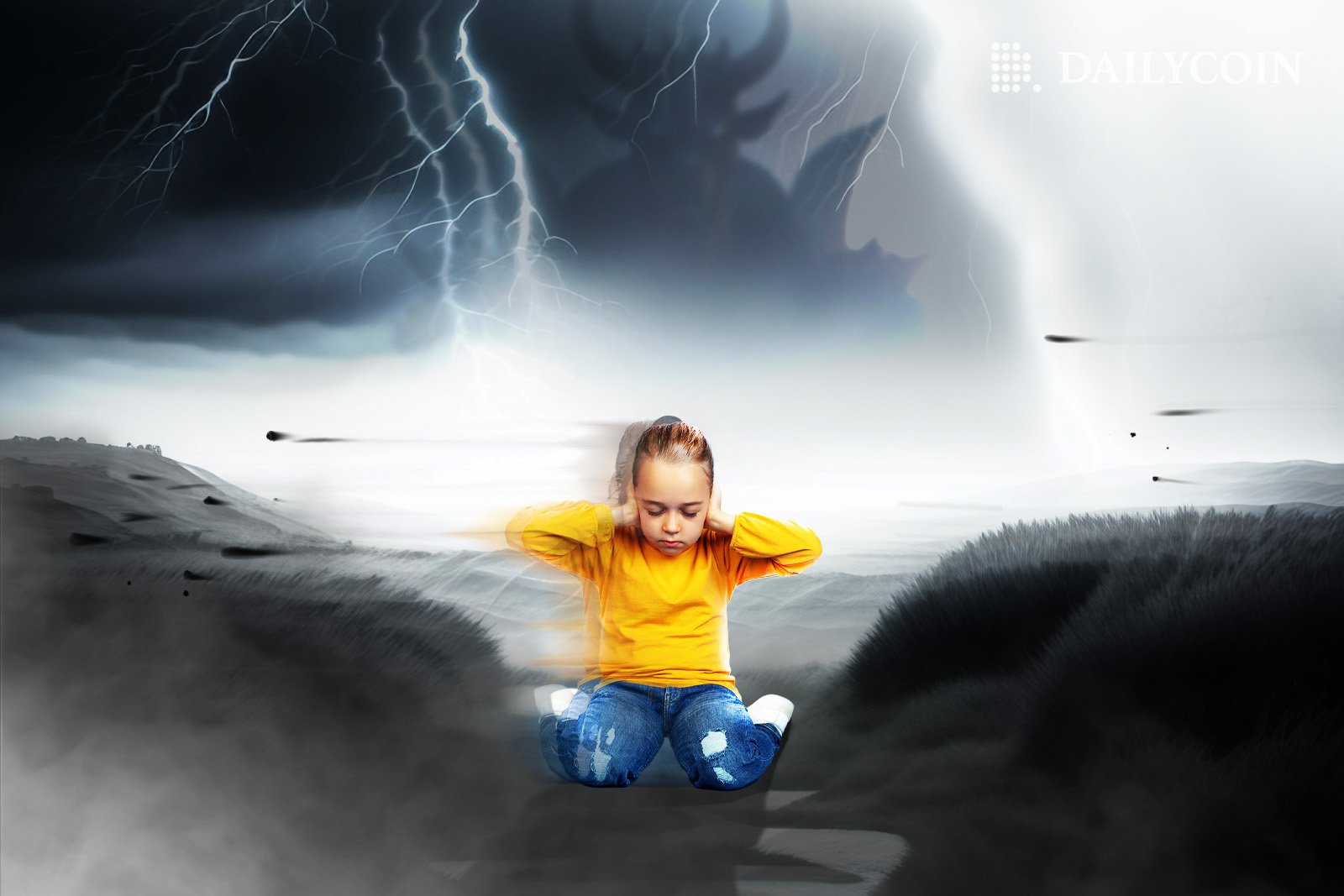 Silicon Valley Bank is facing huge liquidity issues.
The bank is a behemoth in the U.S. startup space.
Prominent crypto-friendly venture capital firms bank with Silicon Valley Bank.
The global financial system is experiencing one of its first cracks as historically fast interest rate hikes in the U.S. have exposed underlying liquidity issues.
That crack is Silicon Valley Bank, a U.S. startup-focused bank facing huge liquidity issues.
The potential collapse of Silicon Valley Bank poses a significant risk to the crypto industry, especially crypto-friendly venture capital (VC) firms.
Silicon Valley Bank's Troubles
Silicon Valley Bank, a top 20 bank in the U.S. with about $200 billion in assets under management (AUM), is experiencing a liquidity shock.
The bank, known for its dominance in the U.S. startup world, announced a $1.75 billion stock offering this week and a $500 million common stock purchase by private equity firm General Atlantic to shore up its balance sheet.
The market reacted heavily negatively to the news. Silicon Valley Bank's shares went down 60.41% on Thursday and are down another 62% on Friday's premarket session, according to data from Yahoo! Finance. SIVB is trading at $39.49.
On top of that, some users report not being able to log in to their Silicon Valley Bank accounts.
The potential demise of Silicon Valley Bank would mean serious trouble for the U.S. startup landscape, including crypto companies.
What Silicon Valley Bank's Troubles Mean for Crypto
While Silicon Valley Bank's troubles do not directly affect the crypto industry, they pose a significant risk to the long-term success of crypto projects.
That's because Silicon Valley Bank is one of the most crypto-friendliest banks in the world. For example, the bank provides banking services to crypto-focused venture capital firms Sequoia and Andreessen Horowitz (a16z).
Some crypto VCs already sound the alarm bell about Silicon Valley Bank. According to various reports, Mechanism Capital, Eden Block, Pantera Capital, and other VCs have advised their portfolio companies to withdraw funds from the troubled bank.
But there aren't that many options left where to move the funds. Silicon Valley Bank's troubles come just one day after the closure of Silvergate, another crypto-friendly bank that was forced to shut down after experiencing a bank run following the blowup of FTX.
The potential failure of Silicon Valley Bank and the demise of Silvergate make it significantly more difficult for crypto companies and venture capitalists to access the industry and invest and manage their funds.
On the Flipside
Silicon Valley Bank may be bought out by another bank or bailed out by the U.S. government. One of the proponents of a 2008-like bail-out is investor Bill Ackman.
Why You Should Care
Silicon Valley Bank is the most important startup bank in the U.S. Its failure would mean tough times for U.S. startups, including early-stage crypto companies.
Read more about the Silvergate crisis:
KuCoin CEO on Silvergate: 'Our Funds Are Safe'
Read more about a potential Arbitrum airdrop:
Arbitrum Airdrop: Traders Bet Ethereum Layer-2 Will Airdrop Its Token by March 31