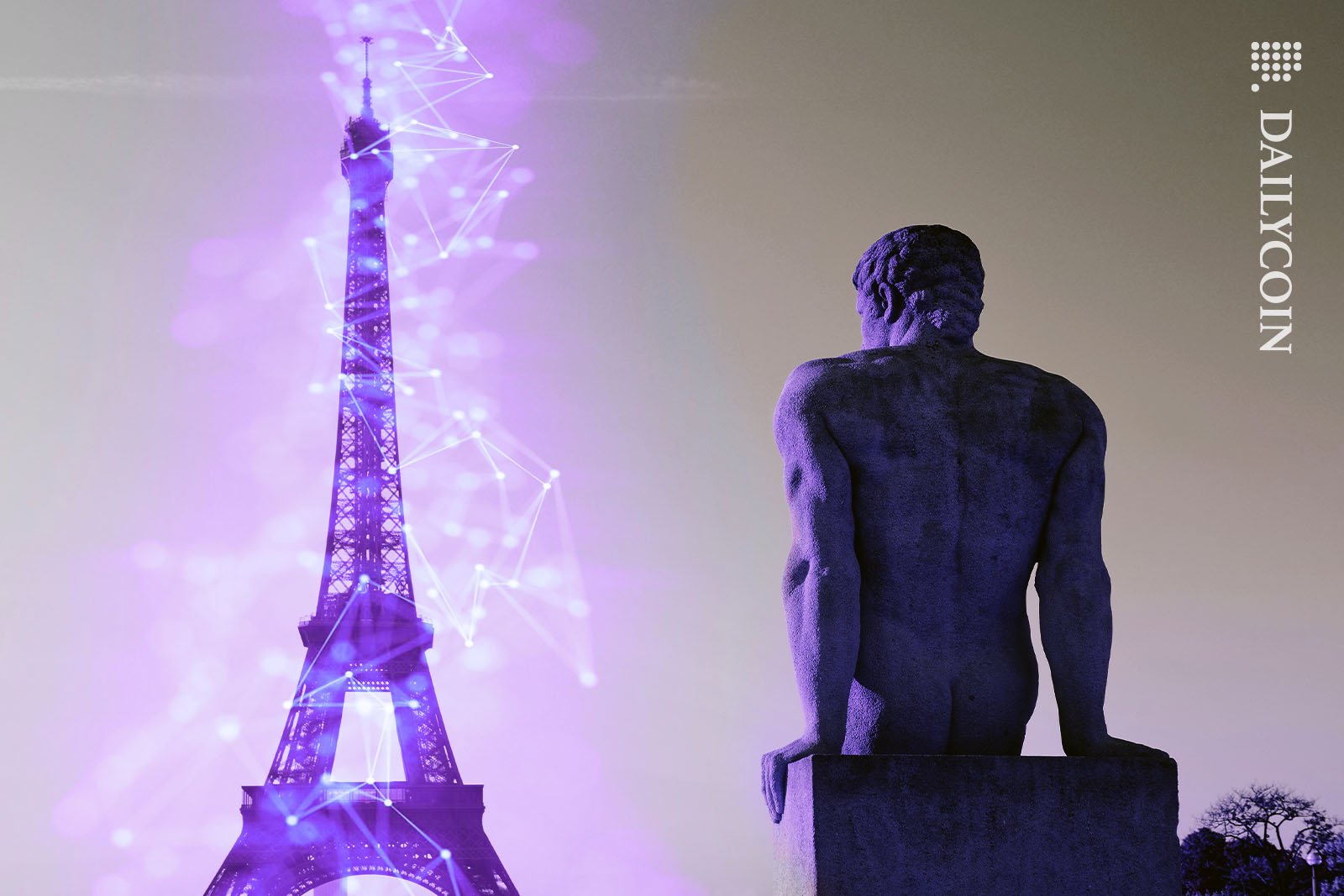 OKX has applied for regulatory approval in France.
The exchange plans to establish a European hub in Paris.
With a push towards crypto, France is attracting global crypto firms.
Amid Europe's rapidly shifting regulatory landscape, crypto exchanges are positioning themselves on the continent. One of them, OKX, is establishing a presence in crypto-friendly Paris.
The Seychelles-based crypto exchange has applied for regulatory approval in France to establish its European base in the City of Lights. This move comes amid an increasingly pro-crypto environment fostered by the French government.
OKX to Set Up Paris Base
On Tuesday, May 23, OKX announced it had applied in France to become a registered Digital Asset Service Provider (DASP). The registration with Autorité des Marchés Financiers (AMF) comes after its subsidiary, OKX France, was incorporated in April this year.
As part of its European expansion, OKX initially plans to hire around ten people in France. The company stated that its goal is to hire 100 employees there within the next three years.
The company stated that the expansion in France showcases OKX's commitment to growing its European presence. Specifically, the registration will enable the exchange to offer its services throughout Europe.
"The French DASP regulation provides a clear and secure regulatory framework for digital asset service providers," OKX Head of Global Government Relations Tim Byun said. "Coupled with the growing number of registered DASPs in France, OKX looks forward to growing the French ecosystem in a safe and sound manner," he added.
Embracing the crypto space, France is fast becoming an attractive hub for crypto companies around the globe. In particular, President Emmanuel Macron's policies have been encouraging the growth of this sector, luring in Crypto.com, and now OKX.
Preparing for the MiCA Regulation
Crypto businesses looking to operate within the European Union are preparing for the new regulation known as MiCA (Markets in Crypto-Assets Regulation). This regulation requires all crypto businesses operating within the EU to register with one of its member states.
OKX's move to secure its footing in France indicates a proactive approach to adhere to this impending regulation. As the world's fourth-largest digital-asset exchange by trading volume, OKX's Europe ambition is significant.
On the Flipside
In addition to OKX, other crypto exchanges, including Crpyto.com chose Paris as their headquarters in Europe. 
OKX is not the only crypto exchange looking to preserve its presence in Europe. In April, Kraken filed for regulatory approval in Ireland.
Why This Matters
OKX's move to Paris indicates the growing influence of Europe, and France in particular, on the global crypto landscape. Also, it reflects how crypto exchanges are proactively navigating regulatory changes to secure their operations within the EU.
Read about Europe's new crypto regulatory push: 
Why the EU's MiCA Approval and Crypto Tax Changes Matter
Read about the latest comments on crypto regulation in the US: