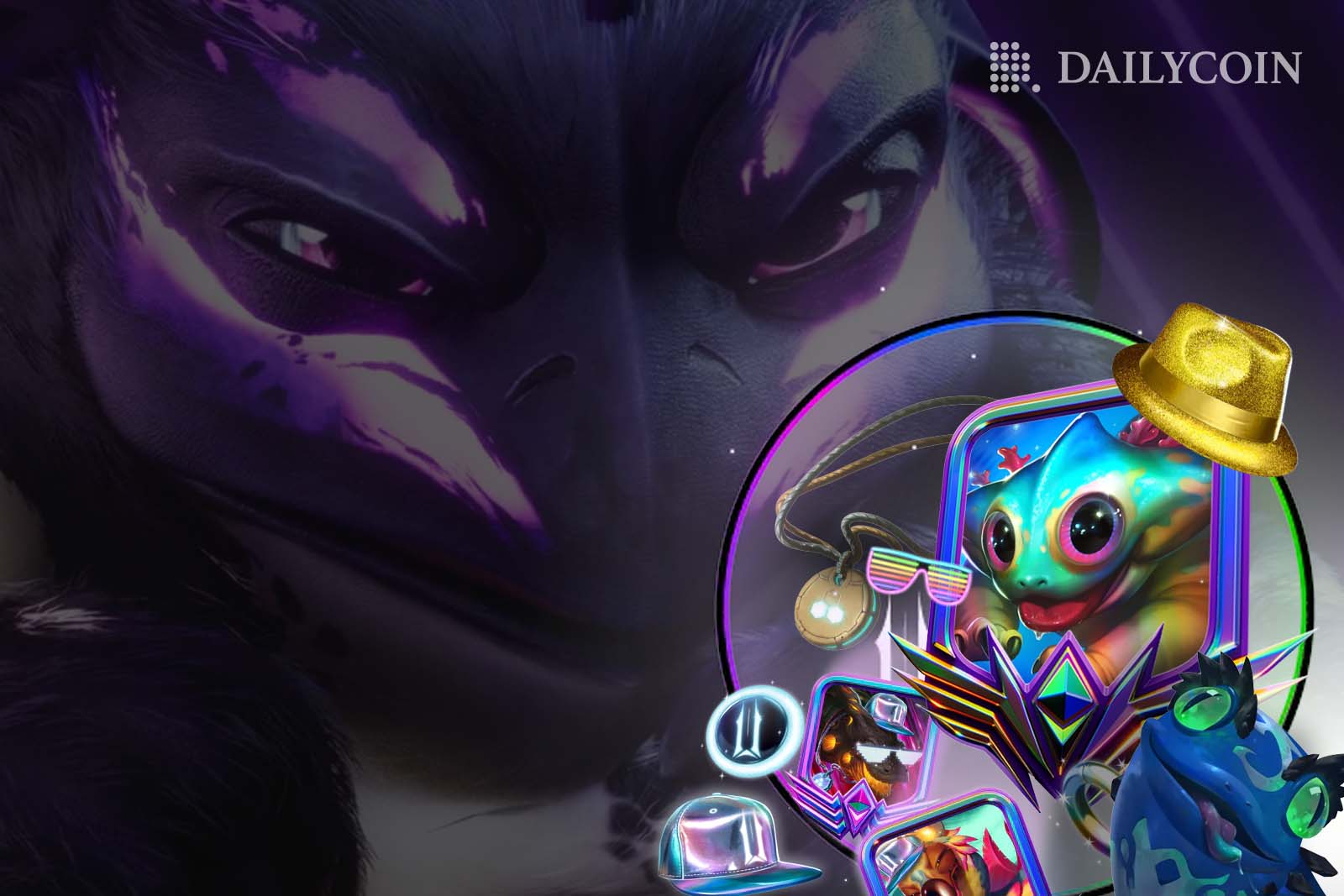 Decentralized gaming studio Illuvium has announced its latest ecosystem expansion, Illuvium: Beyond. 
Illuvium: Beyond will feature a customizable NFT collection called Illuvitars, scheduled for launch in early March with help from Binance, ImmutableX, and Chainlink. 
Illuvium, popular for its flagship open-world MMORPG Overworld, is expanding its ecosystem by introducing Illuvitars, a customizable collection of profile picture NFTs, in Illuvium Beyond. 
Illuvium's newest expansion will leverage Binance's platform, Chainlink's VRF technology, and ImmutableX's scaling solutions for the experience. Moreover, Binance and Illuvium offer various rewards to collectors until the official mint on March 7th.
Beyond a Standard PFP Project
In Illuvium: Beyond, players compete to collect Illuvitar NFTs. Based on Illuvium's in-game characters, Illuvials, Illuvitars are a customizable collection of over 150 NFTs featuring illustrations of Illuvials sporting a wide range of accessories, backgrounds, and expressions. 
Illuvium has claimed that Illuviatars are beyond a standard profile picture NFT project. Unlike more avatar collections using base layers, each Illuvitar's base layer is unique, hand-drawn, and designed for digital self-expression. 
Collectors can personalize each Illuvitar base with various accessory combinations with varying degrees of rarity. They can permanently accessorize their Illuvitars with accessories such as hats, warpaints, rings, and bowties and trade them across NFT marketplaces. 
Consequently, the accessories attached to Illuvitars will feed a metric called Illuvitar Power. The rarer the accessories, the higher the Illuvitar Power. The metric then plays directly into Illuvium Album, Illuvitar's collection game integrating the existing Illuvium universe. 
The Illuvium Album will feature a dynamic collection of 100 pages, also known as Illuvial Line collections, where collectors will compete in completing these collections. 
The game showcases a simple competitive points system where achieving rare collections will boost a player's rank on the leaderboard and unlock additional utility within the ecosystem. Players can compete against each other to rank on global leaderboards or personal leaderboards shared between players' guilds or friends lists.
When Is Illuvitars Dropping?
The Illuvitars mint is scheduled to launch on March 7th, 2023. Illuvium plans on ensuring all users have a chance to collect the rarest items. Illuvitars will be sold in packs, Illuvitar D1SKs and Mega D1SKs.
Illuvitarr D1SK packs are priced at 0.015 ETH each. A pack includes a Bonus Tier Illuvitar, one Random Illuvitar, and three accessories. On the other hand, one Mega D1SK park costs 0.075 ETH. Each pack includes one guaranteed Rare item, one random Illuvitar, and three accessories.
Illuvium has shared Binance will be facilitating the fiat payment experience on the IlluviDex Marketplace. Chainlink's VRF technology will ensure a fair and transparent selection process for raffle winners by leveraging its price feeds to determine the sILV2/ETH price. ImmutableX is tasked with delivering the overall game experience with ZK-rollup scaling infrastructure.
In light of the launch, Binance offers Illuvium rewards for collectors using Binance Connect. From February 10 to 17, the first 50 eligible users will receive a 10 BUSD airdrop. Additionally, from February 18 to 25, the first 100 users will receive a 5 BUSD airdrop.
Binance is offering Illuvium rewards for using @Binance Connect;
1️⃣From Feb 10-17, the first 50 eligible users receive 10 $BUSD airdrop.
2️⃣From Feb 18-25, the first 100 receive 5 $BUSD airdrop.
Rewards distributed 7 days after each period. Terms and conditions set by Binance

— Illuvium (@illuviumio) February 6, 2023
Illuvium has yet to share the collection size and the amount of Illuvitars collectors can mint.
Illuvium heralds itself as the world's first interoperable blockchain game. The gaming studio continues to produce award-worthy titles and expand its ecosystem. Illuvium's ecosystem is home to one of the most active Web3 gaming communities today. Illuvium: Beyond provides more utility for the players and gives them more opportunities to immerse themselves in the Illuvium experience. 
You may also like:
Illuvium: Zero Commences Alpha Phase, Launches Game on Major Platforms.